Do you have an upcoming event in Nottingham? The city is renowned for its picturesque beauty, and many impressive event venues, hotels and conference venues that make it ideal for hosting virtually any sort of event, and BE Event Hire provides all the furniture hire you would need.
Here is an overview of some of the outstanding venues in Nottingham that would make for a memorable event.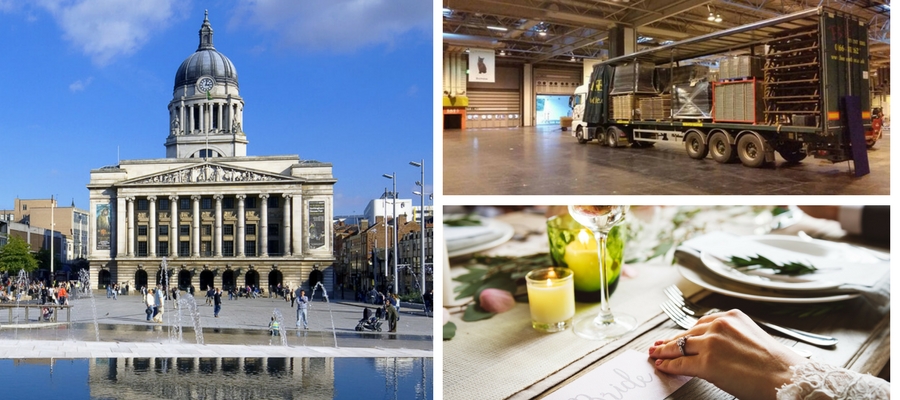 Nottingham Conference Centre
Nottingham Conference Centre is one of the best event venues in the city – everything from its location to setting makes it ideal for hosting flawless events. It has been the venue of choice all types of events from small local gatherings to international conferences.
This venue is all about professionalism and elegance. Its facilities are designed to suit all sorts of event themes. They include a spacious business centre, a leisure spa, casino, cinema, and an off-site shopping mall – the venue also offers on-site wedding licensing services. There is also a wide range of rooms with varying spaces and purposes and featuring a blend of Victorian and modern decor – the largest room has a maximum holding capacity of up to 250 delegates. Additionally, your guests are guaranteed comfort and entertainment as the catering wing serves a wide range of cuisines.
In addition to state-of-the-art facilities, Nottingham Conference Centre also boasts of a strategic position that makes it easily accessible. It is just a short distance from the main highway and close to public transport services including the tram and bus stations. It is located at Burton Street.
Albert Hall Conference Centre
The Albert Hall Conference Centre has been hosting events for over 25 years now, and it has maintained a great reputation thanks to its state-of-the-art facilities and services. In case of small events, the conference centre simply allocates just the facilities you need and guarantees privacy. However, it also offers exclusive private use of the entire centre for larger events that require more space and manpower.
This conference centre offers a wide range of facilities including a cinema, casino, ballroom, conference centre, pool/snooker, and business centre. Those looking to tie the knot will also appreciate the on-site wedding license. The boardroom has a capacity of 30 people and the dinner room and reception area 48 people and 80 people respectively.
The Albert Hall Conference Centre is popular for its delicious servings of foods and beverages. The staff members are also very professional and friendly and will do a great job of keeping your guests entertained and comfortable.
This conference centre is located at North Circus St off Derby Road.
The Best Western Plus Nottingham City Centre
The Best Western Plus Nottingham City Centre is located right at the heart of Nottingham City. It is characterized by luxury facilities, top-of-the-range services, and affordability. And, in spite of the fact that it is located at the centre of the city, it offers a place to escape from the city's hustles and bustles.
This venue has a wide range of facilities that will meet all your needs and preferences. Facilities include a beauty centre, cinema, health club, leisure spa, and indoor swimming pool – wedding events also get access to the onsite wedding licensing. There is also an offsite shopping mall. There are also rooms designed for diverse purposes with diverse hosting capacities: classroom (30 people), boardroom (25 people), theatre (50 people) and cabaret (30 people).
Catering and other complementary services will also go a long way in making your upcoming event memorable and keeping your guests comfortable. The menu is vast and diverse, and you can have your meals and services customized to suit each of your guests personally.
The Best Western Plus Nottingham City Centre is located at 17-21 Wollaton Street.
Centre Parcs Sherwood Forest
Centre Parcs Sherwood Forest is the ideal venue for getting away from the hustles of the city. This venue is located at the heart of Nottinghamshire countryside where the air is fresh, the surroundings quiet, and the nature serene in virtually all aspects. However, it is also characterized by modern facilities that guarantee the best of comfort, elegance, and luxury.
This venue is ideal for large events as its rooms have large capacities and are designed for diverse purposes. The rooms at Centre Parcs Sherwood Forest include the boardroom (36 people), dinner room (80 people), cabaret (80 people), reception (170 people), theatre (70 people) and classroom (50 people). There are also larger suits with even greater holding capacities and more rooms for those looking to set up exceptionally large events.
The facilities at the Centre Parcs Sherwood Forest are even better considering all the space and privacy that this venue has to offer. Some of the onsite facilities include archery, driving range, beauty spa, lake, Jacuzzi, Heli-pad, falconry, fishing, golfing, sauna, scuba diving, tennis court, steam room, and sailing, just to mention a few.
The Centre Parcs Sherwood Forest is located conveniently close to major transport links near the Central Midlands. It is located at Rufford in Newark, Nottinghamshire.
Cross Keys
Just so you know, Cross Keys is hardly the place to host a business event – its easy-going setting makes it too fun and comfortable for that. It is a blend of decades-old architecture and modern facilities and decor, and the building itself has a long and eventful history behind it.
Cross Keys is essentially a pub with a private dining room. However, it offers all the facilities and services you would need to host a memorable event – some of the most suitable events to host here include lunch and breakfast meetings, parties, launches, away-days, dinners, parties, and seminars. The dining room was renovated recently and fitted with serene decor, and it is large enough to comfortably host up to 30 people. The venue serves a wide range of foods and beverages including, of course, the good old British pints.
Some of the facilities available at Cross Keys include Wi-Fi, table service, Air Con, and F0-inch Plasma TV with Sky Sports. This venue is positioned close-by to a car park and tram and bus stops, so it should be easy to access. It is located at 15 Byard Lane.
De Vere East Midlands Conference Centre
De Vere East Midlands Conference Centre and Orchard Hotel is a modern conference centre and hotel well suited to host virtually any event of any size. It is positioned conveniently just two miles out of the city, thus making it easily accessible and also eliminating the hustles of the city.
This venue is built on 330 acres of The University of Nottingham. It is characterized by a manicured landscape and modern, state-of-the-art rooms and facilities. The different rooms are housed in different halls and have varying capacities – to put it into perspective, this venue can hold as little as ten people and as many as 1000 delegates. It facilities, on the other hand, include a lake, marquee space, leisure spa, health club, indoor swimming pool, and off-site water sports. The rooms also come fitted with a wide range of appliances designed to keep your guests comfortable and entertained.
The conference centre is located right next to the Orchard Hotel. As such, your guests have access to a wide range of delicacies prepared by some of the best chefs in the vicinity and served by friendly and professional waiters.
The location of the De Vere East Midlands Conference Centre and Orchard Hotel couldn't be better – it has access to the East Midlands Airport, the M1 Motorway Network, and the Midlands Mainline Rail Services. It is located at University Park, Beeston Lane.
Hilton Nottingham
Hilton Nottingham is all about luxury, comfort, and convenience. Everything from its location to its setting is designed to suit visitors' business as well as leisure needs, and its facilities are capable of hosting virtually any type of event.
Hilton Nottingham is located at the heart of the city, hence ensuring easy access to the business districts as well as many leisure attractions. It enjoys the benefits of proximity to the inter-city roads, the railway station, and air links – to this end, it is especially ideal for business people who may need to travel outside the city.
The serene setting of the rooms and facilities of Hilton Nottingham make it easy to forget the rush of the city centre thanks to their elegant decor and brilliant setting. They are also incredibly spacious and well capable of hosting as many as 200 delegates depending on your selected suite and event size – there are 176 guestrooms in total and several classrooms, theatres, dinner rooms, and U-shape rooms. There is also a wide range of facilities including leisure spas, health club, business centre (with complementary secretarial services), spa, steam room, sauna, Jacuzzi, and swimming pool.
Hilton Centre is located at Milton Street, Nottingham.
Holme Pierrepont Country Park
Holme Pierrepont Country Park is renowned for its excellence when it comes to hosting water sports, but it is also an awesome venue for a wide range of other fun and business events.
The venue recently underwent a major renovation that improved its capability to host a wide range of events. Its wide range of conference rooms are fitted with state-of-the-art multimedia aids that improve communication. Its largest boardroom has a capacity of 35 people while the largest theatre has a capacity of 150 people. It is well suited for hosting events such as seminars, training programs, team building programs, and parties.
Whichever event you may have in mind, you are guaranteed great food and lots of fun if you fancy water sports. The on-site restaurant at the venue takes a wide range of orders and offers excellent services to offer guests optimal comfort. Additionally, it has a wide range of facilities designed to offer fun and comfort: leisure spa, lake, sailing, water sports, health club, aerobics, and marquee space, among others.
Holme Pierrepont Country Park National Watersports is located just ten minutes away from the heart of the city. More specifically, it is located at Adbolton Lane, Holme Pierrepont.
Malt Cross
Malt Cross is the perfect venue to host a chic event whether it involves fun and music or not. It is the last Victorian-era music hall in Nottingham and the last to survive outside London. What's more, it is open to virtually anyone seeking to use it for commerce or conferencing.
Malt Cross is dedicated towards upholding the city's nightlife economy by opening its doors to diverse chic businesses ranging from composing music to wine-tasting and arts workshops. However, it also opens its doors to people seeking to host venues in a variety of its rooms. A standard workshop room in this venue can accommodate up to 40 delegates. Larger events can reserve the balcony areas which are capable of hosting up to 100 delegates while the music hall can accommodate up to 300 delegates.
However, it is important to note that this venue doesn't offer catering and other services typical to most venues. However, it offers easy access to the tram and bus sports which are located just one minute away – those who prefer private transport are provided access to the NCP car park located just three minutes away.
Malt Cross is located at 16 St James' Street.
Mour Hotel
Mour Hotel goes over and beyond to provide the ideal venue for a memorable event. It is a four-star boutique hotel that is characterized by elegant architecture, unrivalled services provision, and some of the best conferencing facilities the city has to offer.
Mour Hotel is particularly ideal for business events as its location and setting seem perfectly suited just for this. It is located at the Sherwood Business Park, thus making it close to most of the upmarket businesses in the city. Its conference rooms are individually styled to suit diverse tastes and preferences, and they are fitted with the latest multimedia technology to enhance communication. they are also fitted with other amenities such as fast Wi-Fi connectivity and natural lighting.
During your stay at the Mour Hotel you will be served by friendly staff members – all refreshments are fresh and made on the spot, and the chefs can take virtually any order of meals and beverages. The rooms are quite large – in particular, the newly renovated wing has a holding capacity of up to 100 people and offers a serene environment with natural lighting, an outside terrace, on-site bar, and air conditioning.
Besides the fact that Mour Hotel is located conveniently close to the city's business hub, it is also close to strategic public transport facilities. It is located at Lake View Drive, Sherwood Park, M1 Junction 27, Annesley.
New Art Exchange
New Art Exchange has a chic and easy-going design that is perfect for hosting social and business events – it was particularly made with art events in mind. It has successfully hosted a wide array of events including seminars, product launches, celebrations, training programs, celebrity performances, and even business meetings.
This venue has several rooms ideal for hosting events of varying sizes. However, it main highlight is the performance room. The performance room is spacious and comes fitted with all facilities that one would need for vibrant events such as parties, weddings, performances, and even plain conferences. Performers will especially appreciate the quality selection of PA systems, lighting rig, dance studio mirrors, and a fully automated drop-down cinema screen. Smaller events will do with the learning room.
This venue also offers a full range of world cuisines depending on your preferences. There is a cafe on the ground floor with plenty of space to hold small events – otherwise, the staff members are more than happy to bring the foods and drinks up to your venue.
New Art Exchange is located at 39-41 Gregory Boulevard. It is also conveniently close to the tram station and bus station, and there are several car parks close-by where you can leave your car.
Nottingham Forest Football Club
Nottingham Forest Football Club is one of the best venues to host any type of event. It outdoes other venues in almost every aspect: space, services, design, and location, among others.
The football club features a variety of suites that can be custom-decorated to suit any theme of the event you have in mind. The suites come in diverse sizes with the largest theatre capable of accommodating up to 250 people and the smallest boardroom capable of accommodating 4 people. The rooms are also fitted with high-quality appliances designed to enhance communication for business conferences. Party goers also have access to a party room with a capacity of up to 600 people.
However, the highlight of the Nottingham Forest Football Club is its playground. The playground is the perfect venue for large outdoor events such as sports competitions, concerts, and weddings. For weddings, the venue offers onsite wedding licensing services, up to 300 parking slots, a meeting room, servings of tea and coffee, and an event manager and staff to coordinate everything.
It goes without saying that this venue has a perfect position as it is close to the city centre and has easy access to multiple public transport facilities. It is located at the City Ground, Pavilion Road under the management of Azure Support Services.
Nottinghamshire Golf and Country Club
Nottinghamshire Golf and Country Club is the ideal venue for classy events. It is one of the classiest venues in Nottinghamshire with exquisite architectural design, serene decor, and five-star services.
The largest suite, the Fairways suite, has a reception with a capacity of 200 people, a theatre with a capacity of 250 people, and a classroom with a capacity of 75 people. There is also a boardroom with a capacity of 30 people. All the rooms feature relaxing decor and are fitted with all the necessary appliances designed to enhance communication and entertainment.
The Nottinghamshire Golf and Country Club is perfect for corporate meetings, team building programs, charity balls, conferences, corporate dinners, and weddings too. Additionally, the golf club has a team of the best catering professionals that guarantee a comfortable stay sweetened by delicious foods and drinks, relaxing music, and thrilling performances. And, it goes without saying, the golf course is simply irresistible thanks to the lush greenery – the golf course covers 340 acres and is divided into two 18-hole golf courses.
Nottinghamshire Golf and Country Club is located just 6 miles from the city centre and is surrounded by serene nature. It is located at Cotgrave, Nottingham.
Newstead Abbey
Fair warning: this venue will probably hijack your event thanks to its overwhelming beauty. Set in the Nottinghamshire countryside, this venue has a long and exciting history and ideal facilities for hosting the perfect venue.
Newstead Abbey was constructed during the 12th century and it still retains its outstanding medieval architectural structure. It was home to the famous poet Lord Bryon for over five years, and some traces of art and poetry are still existent. For instance, the poet private rooms have been maintained in perfect condition. Additionally, most of the rooms feature Victorian-era decor. The boardroom is capable of hosting up to 60 people while the theatre hosts a maximum of 100 people. This venue is ideal for retreats, weddings and celebrations, and even subtle business meetings.
Newstead Abbey is located at Ravenshead in the outskirts of Nottingham city. It is surrounded by serene nature and there is much to explore both within and outside the walls.
**If you know of an Event Venue that we have neglected, please contact us for inclusion.
Complement Your Event with the Best Furniture
BE Event Hire has a long and successful history in event furniture hire, across Nottingham and the Midlands. We can provide diverse types of furniture ranging from casual picnic tables to elegant chairs and tables in all shapes and sizes.
BE Event Hire has helped perfect some of the most exciting events to grace Nottinghamshire such as the BBC Good Food Show. The furniture is of exceptional quality, and staff ensures that it is delivered in time at your venue of choice.
Furniture Hire across Nottinghamshire
Our extensive range of furniture ranges from outdoor tables and chairs, round tables, dining tables and chairs, high, bistro and picnic tables as well as benches, bar stools and garden seats.
For more information on hiring tables or chair hire, check out our table hire guide and our chair hire guide, or contact our hire team direct.
Whatever furniture need you have, BE Event Hire have the answer. For table and chair hire in Nottingham, BE's variety, price, service and dependability cannot be matched.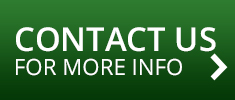 More Midlands Event Venues
Related Articles