Do you have an upcoming event, conference, wedding reception or your office's party? In any event, if you're planning any type of function in the UK — you're going to need to hire furniture.
This guide gives you all the tips to hire furniture for your next big event. Don't miss out because you didn't plan ahead! Get there with this quick guide of tips: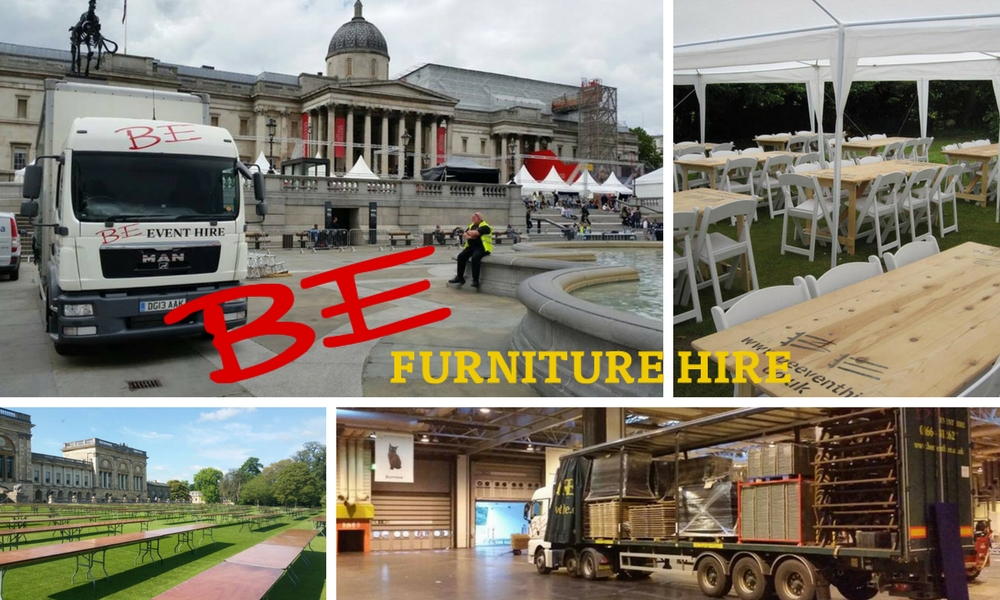 Tip #1: Go See the Furniture
The furniture company's inventory is a very important component to the process of selecting a company for hire. If the company does not have the inventory you want and need, or if it is of poor quality, then you are not going to be happy.
You need to know what the furniture actually is going to look like to know if it is going to fit the look and feel of the event space and the theme of the party.
One way to figure out from the very beginning whether a company's furniture inventory is going to work for your event is to go to the company's showroom. There, you can see the inventory up close. You can take photos of it to match up to your event designs later. You can look at the furniture up close and test it out by sitting in the chairs and on the couches. You'll be able to notice how they feel, how they support your back, and how sturdy they are. You'll also be able to note the colour and construction of the furniture.
If you can't get to the furniture hire companies location, then check their social pages for images of events that they have supplied furniture for.
Tip #2: Does Your Company Want to Save You Money?
Every business owner has a bottom line, but you want to go with a furniture company that wants to prioritize your budget while making you happy with the best quality furniture that will fit within those parameters. Companies that pressure you to spend more money or that are unwilling to negotiate hire prices make most customers uncomfortable. As the person hiring the furniture, you get to choose which company you go with — and a lot of that will depend on whether the company is trying to make the experience a beneficial one for you or for them.
Customer service is key – and you want to feel like you are getting the best product and savings for your budget. So choose a company that is willing to listen to you and work with you — instead of giving you something higher-priced that you actually don't want or need.
Tip #3: Plan in Advance
Your furniture hire company should be at the top of your list of vendors to call once you have a date and time for your party. You don't even need to have the venue finalized. What you are going to need no matter where you host your event is furniture to accommodate all of your guests.
Because a furniture hire company is busy and hires furniture frequently throughout the year, you'll need to plan as far in advance as possible. You want to make sure you have the furniture you need for your event, and the only way to ensure this is possible is to go ahead and sign a contract for the furniture hire. That way, you can have peace of mind in knowing that no matter where your venue ends up being, you will have enough seating for your guests.
Also, try to let your furniture hire company know as soon as possible when you have finalized your guest list. Try to get as close as possible to the number you estimated at the outset to the discussion with the company because you really do want to make sure every guest has a comfortable seat at your event!
Tip #4: Ask for Expert Opinion
Often an event has different kinds of seating needs. Take a wedding, for example. You may need a seat for every guest at the ceremony, but at the reception you may not if you are having a floating meal.
Don't be afraid to suggest these scenarios to your furniture hire company and to see what they suggest. A good company will know exactly the kinds of chairs, settees, couches, tables and other furniture that will not only fit the multiple seating needs of your event but also that will fit with the style and feel you are going for. A company with a little vision-casting savviness is going to be more appealing to you and make you feel confident that they do, indeed, know what they are doing!
Are you Ready to Start?
If you're ready to start planning your event, then make your furniture hire company one of your top priorities. If you don't plan in enough advance time, you could find that your company doesn't have the stock you want. And, there are few things worse in the event-planning world than to be so close to perfecting the touches on your elegant affair only to have to pull out extra folding chairs.
Don't let that be you — because it doesn't have to be! Instead, contact your furniture hire company today to talk about the options. And remember, you always can decrease the amount of chairs and other furniture you hire, but it may be more difficult to increase. Keep these tips in mind as you plan, and leave us a comment below to let us know how your event went!
Related Articles