Over the past years, there has been an evident rise in pop-up events. From retail marketing to having experiential dining, these so-called pop-up events are completely taking over the event planning industry. Moreover, it is important to know that pop-up events are more than just a trend. Despite the public seeing these pop-up events as something that is seemingly unplanned or happening temporarily, there is real power in using this method as a means to build brand awareness.
Just as every marketer and event planner have realised, setting up a pop-up event takes coordination to ensure that everything would be a success. If you are at a loss as to where you should start in this event planning journey, you're in luck!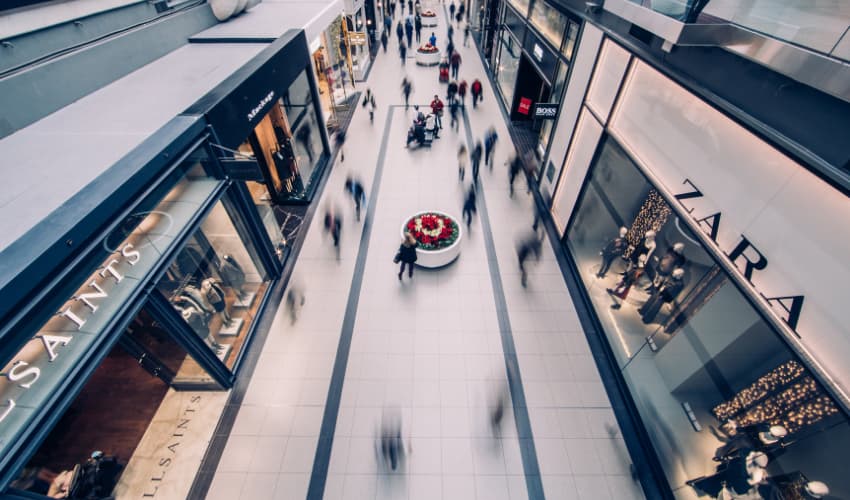 What is a Pop-Up Shop or Event?
Pop-ups are considered as something much more varied than traditional events. It is a combination of something expected and something unexpected. There is a need to draw a crowd; however, there is also a need to wrap up everything within the day. Every events planner should master the art of making it appear serendipitous through conducting various traditional meetings.
Pop-up events can also be associated with pop-up shops. Pop-up shops are temporary retail space where a brand can interact in person with some of its customers. Most of the time, these brands do not have a physical presence. Pop-events are a great way to communicate their message to the current and existing online customers, as well as potential new ones.
Moreover, a pop-up shop can look like a regular store. However, you can differentiate a pop-up store to that of a regular store through the unique feel and engaging physical shopping experience that pop-up stores are known for.
Most of the time, online brands that have not set up a physical store often use pop-ups as a means to decide whether or not it is time for them to explore the offline world. It is a great way to make sense of their business without committing to any financial situation that they are not yet sure of.
What are the Different Types of Pop-Up Shops?
Before you start your journey to establishing a successful pop-up shop, be sure that you are already familiar with its different types. With this knowledge, you'll be able to determine which of these can make the event more appealing to customers.
Launch Party
A pop-up shop that also functions as a launch party can be done when you want to have a debut for a particular product line that you plan to introduce to the public. If you are billing it, it is considered a party. Be sure to deliver on your promise when having a launch party. Moreover, consider hiring a DJ as well as a caterer to make it more fun.
Press Preview
Press previews are typically "invite-only." This is an exclusive way to let chosen people take a look at your shop's plans for the future. Most of the time, those invited to press previews include local journalists, bloggers, and sometimes, even influencers; their job is to spread the word about your store.
Sponsored Event
Remember, a one-off piece in the media can still be considered beneficial. By investing in a sponsored event, you can bet that you'll be able to land more coverage than you think. Consider striking up a deal with a local magazine in your niche as a means to provide you coverage before, during, as well as after your pop-up shop happens.
Influencer Party
Influencer marketing has been on the rise for the past years. You can utilise the audience of an influencer in your niche by granting them access to host or curate your events and products. Ask them to build anticipation before having to publish a post about your pop-up shop. Take this as an opportunity to build relationships and expand your professional network. Furthermore, the best thing about an influencer party is that both sides can benefit from it.
Experiential Shopping Experience
You can achieve a successful experiential shopping experience by enticing your customers with immersive elements that they can't get anywhere else. You can use featured workshops and invite speakers to talk during the launch of your pop-up shop.
What is Experiential Shopping Experience?
Experiential marketing is also known as events marketing or engagement marketing. It plays an important role in the establishment of pop-up shops. It is a type of marketing strategy that takes on the experience of what has been created for a particular audience. Most of the time, it showcases interaction elements to make it more appealing and enticing for the audience.
Since pop-up shops heavily deal with event campaigns, the experiential shopping experience is what you should aim for. It allows the general public or a target audience to get hands-on with your products and services in an environment that you and your business can control.
There have been a number of powerful experiential campaigns all over the UK that have been strategically placed in exhibition trailers. You'll learn more about the benefits of using this method in your overall attempt to succeed in setting up a pop-up shop.
What is the Goal of Having Experiential Shopping Experience?
One of the main goals of engagement marketing is to inspire and enact customer loyalty in a particular brand. Every business owner knows that having a genuine relationship with customers can be achieved by establishing authentic and one-on-one interactions with them.
These enduring relationships can even result in long-term dividends. Devoted and loyal customers are more likely to promote and endorse your business online; thus, giving you a competitive edge in expanding your customer base and securing loyal ones.
How Much Does a Pop-Up Shop Cost?
Speaking of financial commitments, if pop-up stores do not require a particular brand to commit to long-term costs, how much does a temporary retail shop cost?
Some of the factors to be considered when setting up a pop-up shop or event include the duration of the event, its location, and of course, the size of the store. The goods news is that you can set up a short-term pop-up event for as low as £1,500.
Moreover, if you plan on setting up a pop-up shop that lasts about a month or so, it would cost you about £25,00. A two-week pop-up event would cost you around £12,000; plus, an estimate of £2,500 for event furniture hire.
**These figures are based on high footfall retail parks – high street council owned units may be considerably cheaper.
Why Should You Organise a Pop-Up Event For Your Store?
Sales are one of the driving force for most businesses to organise a pop-up event for their store. Of course, there are also a number of other reasons why one should set up a pop-up shop.
Create a more human connection with your customers
Majority of the consumers of a particular brand would want to see and touch a product before buying them, even when they are purchasing online. A physical shop, much like a pop-up shop, allows the brand to connect with their customers on a more personal and human level.
Despite technology having the ability to make online purchasing much more easier and convenient, nothing can replace the face-to-face experience of buying a product. The immersive in-person shopping experience lets your customers learn more about your products as well as its quality.
Generate buzz and build brand awareness
It has been a proven sales tactic that scarcity can generate a customer's desire to purchase exclusive products and services. These limited products can allow you to increase your sales without even trying. The concept of exclusivity and being limited can also be experienced through pop-up shops.
A temporary pop-up store that possesses a definite end date can encourage customers to visit and experience your products and services before missing out. Pop-up shops also create a strong sense of urgency that allows your customers to know the exact dates of when your store or event will begin and when it will end. This approach works well when it comes to promoting something; thus, increasing overall brand awareness.
Experiment with offline selling as a form of sales channel
One of the many benefits of investing in a pop-up shop is that it requires a small amount of upfront investment. Thus, it is the perfect form of testing ground for online stores. A successful pop-up event can be a good indication and sign that your business has the potential to expand into physical retail.
Moreover, if your pop-up event ends up not being successful, it is a good time to regroup and find new ways to test your future expansion plans. This is also a good marketing strategy to get to know who your customers are online and offline.
Gain traction in existing markets and test new ones
Stemming from the previous point, pop-up shops are a great way to validate the demand for your products. Do keep in mind that real product validation happens when money has changed hands. Thus, by manufacturing a small batch of your products to sell through a test pop-up shop, you can assess whether or not you should be investing in a larger number of units.
If you have business plans on launching a new collection or even a product line; yet, you are not sure whether or not it would be successful, a pop-shop is a great way to test the waters. It has always been a good business mindset to not jump into the water head first. With that in mind, pop-up shops are a great way to eliminate this issue.
Drive more sales during busy seasons
Most of the time, peak seasons like Black Friday or Cyber Monday are some of the best time to open a pop-up shop. In fact, Retail Drive states that about 84% of holiday sales happen in-store. You can use this information to drive retention long after your pop-up store has closed and when the holiday season ends.
If you always host a seasonal pop-up event during certain times of the year, you'll be able to successfully create and build anticipation, which is another way to drive more sales as well as convert seasonal shoppers into long-term loyal customers.
Unload older inventory
Do note that when you are running an online shop, holding on to dead stock tends to be more expensive as compared to simply letting it go. The tactics you use in eliminating your business' dead stock should allow you to earn money rather than lose them. Simply put, pop-up shops are a great way to unload older inventory.
Pop-up stores are a great way to bring back life to your ageing stock. When it comes to seasonal products with a short shelf life, it is true that it can be quite challenging to sell all of them at once. However, with the unique and fresh shopping experience that comes with pop-up events, you can ensure that you'll be able to attract new shoppers.
A pro tip for when you are setting up your pop-up store: be sure to entice customers by using visual merchandising elements that can encourage impulse purchases. Some of these elements include special deals, packaging and bundling items together, and of course, buy-one-get-one-free products.
What is a Pre-Pop-Up and Do You Need One?
When setting up your pop-up event for the first time, you have to ensure that you get the word out before the actual launch date. With that in mind, it is a good thing to maximise your exposure through various social media platforms before, during, and after the event. Pique the interest of not only editors and influencers but also your current and future customers.
With a pre-pop-up, you can keep any buzz you establish with the initial outreach surrounding your announcement to launch a pop-up shop. It can include proper use of a branded hashtag in your press materials as well as other curated content posted by influencers.
You can also ask hotels and restaurants near the location of your soon-to-be pop-up shop to mention you on their social media feeds. You can offer them free promotion in return; it is a win-win situation for both parties. You can also post a number of behind-the-scenes content on your own social media channels showing the process of setting up your pop-up shop. This builds anticipation and raises brand awareness even before you launch your pop-up event.
By giving your audience a sneak peek into the products that they can expect to see, you are actually buying time to generate a large enough audience to come to your launch. Through pre-pop-up, you'll establish enough buzz to ensure success to your actual pop-up event.
What to Do During the Launch of Your Pop-Up Shop?
During the day of your pop-up shop launch, be sure to remind your customers and guests to shop and share their experience online. This may or may not cause wildfire on social media platforms. Nevertheless, it is always a good thing to remind them as it is considered a great digital marketing strategy.
Thus, to ensure that your customers will share their experience online, make sure that your pop-up shop is Instagrammable. You can set up a booth where they can take photos or you can ensure that the overall aesthetic of your store is Instagram-worthy.
Moreover, keep the space clutter-free. You can also post inspirational or even on-brand messages on pieces of furniture, walls, and floors. Artful products display always attract a good Instagram post.
What to Do After the Launch of Your Pop-Up Shop?
Just because your pop-up shop or event has already ended does not mean that you should let the conversation die down. Don't let it stop once the pop-up is over. Keep the buzz and build something more from there. Continue engaging with people as well as talk about your brand and the recent pop-up experience.
It is important to leverage user-generated content on your social media platforms as well as other online channels. Use your point-of-sale to collect audience and customer information, such as email addresses.
In the end, the lessons you learn from establishing your very first pop-up can be used in future digital campaigns, and even your second pop-up.
Final Thoughts in Your Journey to Your First Pop-Up Event
Make sure that your pop-up event has proper lighting, several anti-theft features, a fast and reliable internet connection, a unique and engaging display area, and of course, enough space to accommodate the products as well as your customers.
In the end, setting up a pop-up store could be a good thing for your business. It is a clear sign that you are taking on new opportunities as well as risks that will enable you to expand your customer base. All you need to do to ensure that the event will be successful is to consider every possible option.
Related Events Articles: