Planning the wedding of your dreams or perhaps you are in charge of the company's Christmas party this year, or celebrate your birthday or anniversary in a big way. Regardless of your event requirements, Leicester has the right venue for your next event. BE Event Hire provides all the furniture hire in Leicestershire you would need.
Here are a few of the best event venue locations in Leicestershire for holding weddings, parties, and banquets. If you have an event venue in Leicestershire and would like inclusion, please contact us with venue details.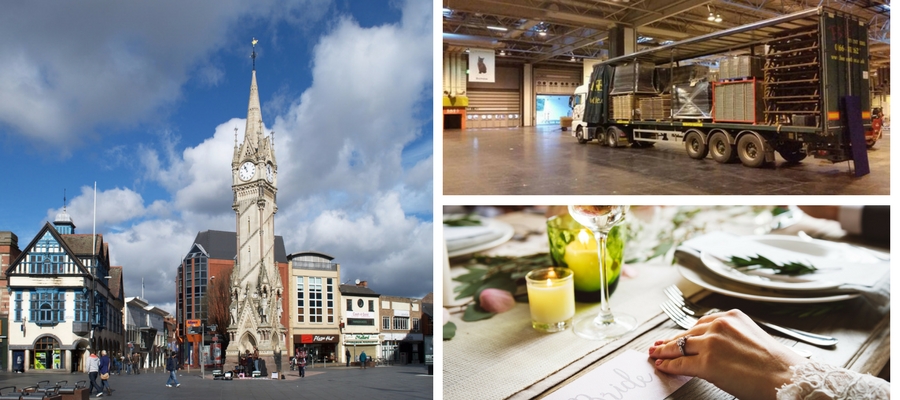 Event Venues to Hire in Leicestershire
Elizabeth Park Centre
Look no further when you want an affordable venue for your wedding reception. The Elizabeth Park Sports and Community Centre seats up to 120 guests in its main hall and comes with the benefit of an indoor marquee for added elegance. There is also a large kitchen for preparation and LED mood lighting on the dance floor. The Elizabeth Park Sports and Community Centre has a secure parking area.
The City Rooms
The City Rooms is one of the most beautiful centres in Leicester. The venue offers top-notch services for wedding ceremonies and receptions that include Asian themed weddings. The City Rooms is a family business that takes pride in adding personal touches that make every event unique. All suites at this venue are licensed for special occasions such as matrimonial ceremonies and special banquets. There are coordinators and managers on site to handle all of your party's needs. The City Rooms is the perfect spot for a memorable wedding reception.
Catthorpe Manor Estate
What better place to hold your next wedding than at Catthorpe Manor Estate's banquet room? This location has various packages to satisfy your matrimonial needs. Catthorpe has a 35-year history of successfully hosting receptions for newlywed couples. The grounds are beautiful for photos outside, and the inside of the venue is equally stunning. Catthorpe offers elegant rooms and luxurious accommodations, such as great dining options, to make your wedding a hit among all of your family members and friends.
Houghton Village Hall
Houghton Village Hall has two rooms to accommodate any size wedding reception. The Main Hall seats up to 140 guests, while the much smaller Club can host up to 30 people. Many couples may prefer renting out both halls so that those loved ones in the overflow group can have a place to sit and dine. Houghton Village Hall provides comfort to the disabled with wheelchair access via Main Street. A secondary ramp gives those in wheelchairs access to the recreation field and Bowls Green.
The Woodlands
The Woodlands is the ultimate getaway that is perfect for you and your new spouse. Of particular significance is The Treehouse, which perfectly accommodates a couple. There is a living area along with a bedroom that brings the element of privacy to you. The Treehouse can serve as your resting spot before boarding your flight and heading off to an extravagant honeymoon. Imagine retiring to a secluded space on the same grounds that you enjoyed an elegant reception. Thankfully, Hothorpe Hall is in proximity to The Treehouse at The Woodlands. Several party packages are available for hire, which makes planning for your wedding reception that much easier.
Launde Abbey
Launde Abbey is the ideal spot when you are having a Christmas wedding. This picturesque territory has a chapel for the matrimonial ceremony that seats up to 80 guests. Small and intimate is what Launde Abbey is all about. Professional hosting for your reception is available after the ceremony convenes. Launde Abbey prides itself on being a Christian retreat in the heart of East Midlands. The venue also offers accommodations for occasions not related to marriage.
Jasmine's Party Venue Leicester
Jasmine's Party Venue Leicester has all-inclusive packages for birthdays and especially wedding receptions. Of significance is the venue's wedding catering menu that includes fine wines along with non-alcoholic drinks. Jasmine's Party Venue Leicester offers a buffet of the most delicious food for all of your guests to enjoy. This location is also great for children's parties with packages that include bounce houses along with hot food and drinks for up to 20 kids. Teenagers may take pleasure in a disco themed celebration that is also available through this venue.
Midas
There are party halls, and then there are dance venues. Midas offers a little bit of both worlds. The location serves as a bar and cafe during the day and a dance club at night. Midas is the hot spot in Leicester because of its location and setup inside. The venue, however, is not so contemporary that it cannot serve as an elegant place for wedding receptions and other top-notch parties. Midas has been a premier event centre in the city for more than 11 years and continues to reinvent itself with upgrades and special offers. The venue has a buffet menu that offers typical party foods such as pizza and wings for a nominal price per person.
Sumo
Sumo is the spot when you want to have a rave of a party. The venue has a basement and bar along with a large facility on the first floor. People usually book space at the Sumo when they want to enjoy dance parties filled with fun and adventure. Costume bashes and milestone birthday celebrations are best when spent at Sumo.
Bagworth Community Centre
A classic party deserves a classic setting. Bagworth Community Centre is the ideal place for middle-aged adults and seniors looking for a place to commemorate their latest milestone. Bagworth Community Centre has both Front and Rear halls large enough to host a medium-sized event. There is also the Stu Ball Meeting Room for those who want their celebrations to be more than a casual gathering. Bagworth Community Centre is ideal for adults and children as many parents rent the Front and Rear halls to hold basic parties for their kids. A rental contract at Bagworth gives you access to a shared kitchen that has commercial appliances. Tables and chairs also come with the arrangement.
New Walk Museum
What better place to have a children's birthday party than at a museum? New Walk Museum in Leicester is a place where kids can have fun and learn on their special day. There are activity sheets for young party guests and an exhibition trail that everyone can enjoy at the museum. An art gallery finishes off the day that can be about more than eating cake and ice cream with friends.
The Basement
The Basement is a unique venue that is the perfect spot for your next rave. Open space makes for a great dance floor. Several artists come to The Basement to rehearse and create before going before their public to perform. Your event can have the edge that everyone seeks on a Friday night any day of the week when you hold it at this venue.
Athena
Athena is an event centre set aside for special occasions such as events and conferences. This venue can fit up to 1500 guests within its quarters and offers free WiFi to all of your event's attendees. A night at Athena means viewing the beautiful structure that made the building a major hotspot for events during the 20th century. Reserving space also means you get on-site parking for up to 120 vehicles. All staff at this venue are experienced and ready to work with your vision of excellence. Athena guarantees tailor-made layouts for every occasion.
Sketchley Grange Hotel & Spa
Sketchley Grange Hotel & Spa is the perfect accommodation in Hinckley. There are various dining options available to make your event experience a hit. Light bites can serve as appetisers while the full menu can be the main course. Food options at Sketchley Grange Hotel change quarterly, which gives you the opportunity to host more than one event in the same location throughout the year. The Garden Restaurant is the ideal spot for private dining and catered service from hotel staff. Sketchley Grange Hotel & Spa provides a warm and welcoming atmosphere.
Kibworth Cricket Club New Ground
One may not view a sports club as the ideal spot for an elegant event. This venue is on the outskirts of Kibworth Beauchamp, which is a rural area. There is numerous free parking for guests and an access lift for disabled attendees. The Folley Room at Kibworth seats up to 125 people for buffet-style dining and can accommodate up to 100 guests for formal seating. A fully licensed bar makes serving alcoholic beverages easier to do alongside a full-service kitchen. Kibworth Cricket Club New Ground has a readily available sound system along with audio equipment and WiFi.
Loughborough Town Hall
Loughborough Town Hall is a great location for events. The Victoria Room is the ideal choice among other venue spots within this hall because of its elegance and convenience. You can purchase one of many party packages that suit the room and occasion. Loughborough also has spaces that may satisfy more casual settings.
Stanton Village Hall
Village Hall is perfect for a local event. The venue is at the centre of the village in Stanton under Bardon. This community centre offers accommodations for events that call for live entertainment and public speaking.
Stapleton Village Hall
Stapleton Village Hall is a community centre in Leicester that can serve as the perfect place for a small event. This venue also acts as a hub for various public events in the neighbourhood.
**If you know of an Event Venue that we have neglected, please contact us for inclusion.
Event Furniture Hire across Leicestershire
Our extensive range of event furniture hire ranges from outdoor tables and chairs, round tables, dining tables and chairs, high, bistro and picnic tables as well as benches, bar stools and garden seats.
For more information on hiring tables or chair hire, check out our table hire guide and our chair hire guide, or contact our hire team direct.
Whatever event furniture need you have, BE Event Hire have the answer. For table and chair hire in Leicestershire, BE's variety, price, service and dependability cannot be matched.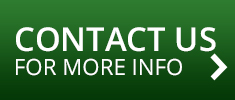 More Midlands Event Venues
Related Articles