For anyone interested or inquiring about the hire process and/or information on event furniture hire, here's your go-to-guide for all matters event furniture hire related. This guide will not only answer any questions concerning the event furniture hire process, but also provide facts and tips that will help make the process a breeze.
All event furniture hire companies do have slightly different processes, so we cover the typical industry standard practices – with a few comments about how BE Event Hire works.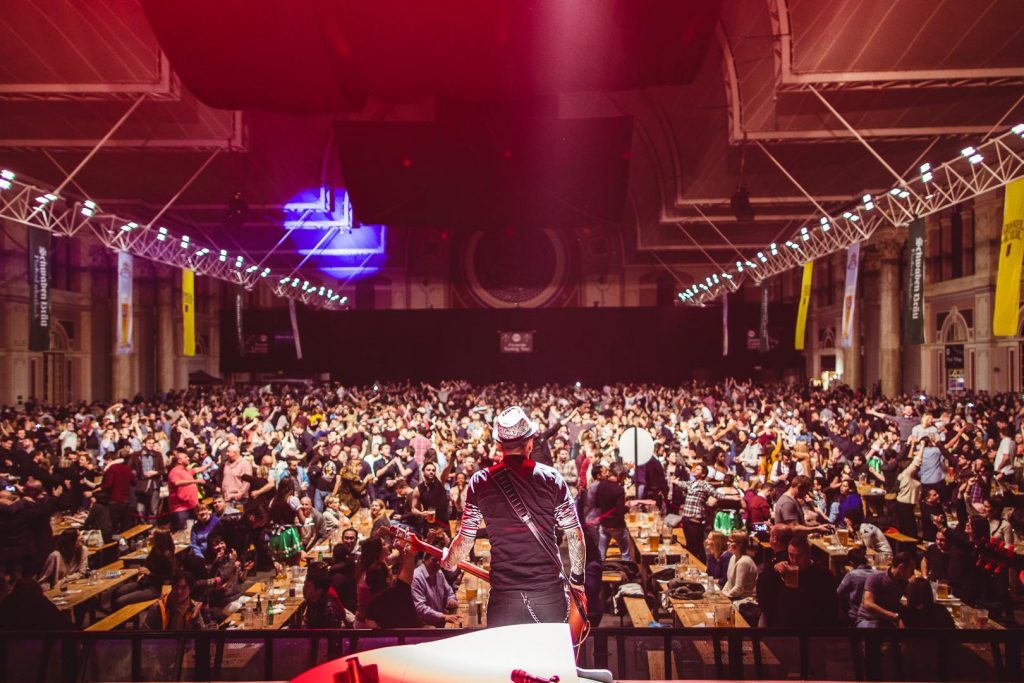 Event Furniture Hire FAQs
How much do most furniture hire businesses charge for delivery and collection?
Most event furniture hire businesses charge for delivery and collections based off your delivery postal code. Which means that customers further away from their event furniture hire supplier will be charged more. In most cases you can request a transportation price quote prior to getting started.
At BE Event Hire when you request a quote you will get a fully transparent quote with each item itemised with a price and a separate line for the delivery/collection.
Is there a minimum furniture hire charge?
Most furniture hire businesses charge a minimum fee that does not include a delivery and collection cost. This minimum fee is generally associated with the hire cost. But in most cases the event hire company you're working with will inform you of this when providing you with quotes. There are some event furniture hire companies that don't charge a minimum hire fee and are willing to work with customers who looking to host smaller events.
At BE Event hire we do not impose any minimum fee , we have families that regularly at Christmas just have two extra chairs.
Is a deposit required?
Most event furniture hire places require a deposit beforehand, but there are some that don't. Deposits are used to either cover any losses and damages, or to place an up-front percentage on your furniture hire costs. It all depends on which furniture hire company you choose, so be sure to check out their terms and conditions about deposits, cancellations and payment terms.
At BE Event hire we do not request any form of deposit at all. We just require payment in full 48 hrs before the delivery.
Can I self collect?
Yes, most event furniture hire businesses allow you to self collect within their business hours, as long as you're already booked. This way they can have your furniture out and ready to for you to self collect.
At BE Event Hire we are open from 08:00 to 16:30 for self collection and returns Monday to Friday.
There are exceptions for certain furniture items. Items such as bespoke centrepieces and other items that are more intricate or larger must adhere to stricter transportation procedures. Most furniture is available for self collect, but depending upon the furniture hire company you go with, you will have to discuss their policies to see what's deemable for self collect and what's not.
At BE Event Hire the only thing we don't have for self collection is our dance floor as we prefer to set this up ourselves.
How soon should I contact a furniture hire company?
As soon as possible. When it comes to contacting a furniture hire company, the sooner the better. Although it might seem like getting with an furniture hire company should be one of the last things to do when planning for an event, it's the other way around. Keep in mind that there are logistics to consider when furniture hire companies provide their services; they too need time to prepare and discuss the small details that come with planning for any event.
At BE Event Hire we are the go to company for when people get let down or that other companies to come to when they run out as we hold large quantities of each item so we are pretty good at last minute orders . Ring us and ask .
Can I request a set-up of my event furniture on site?
Generally with most furniture hire companies, the set-up of event furniture is not included with the standard costs. Standard costs consist of delivery and collection fees; with most companies offering curbside deliveries. If you're not sure if set-up charges are included, check your furniture hire company's quotes, they should be able to explain the cost of a full set-up on site.
Our standard costs are to 'point of vehicle access' . However we take a very pragmatic approach to this and our drivers are extremely helpful. We can and do regularly set up huge events and are very familiar with working as a large team to get this done as efficiently as possible.
How do I pay and when?
Most event furniture hire places takes payments electronically or through credit card, invoicing for larger commercial contracts. Typically you're able to pay them 48 hrs prior to renting, or immediately if you're self collecting.
What if I change my mind and request more or less quantities?
If you need to change your amount of event furniture you can most likely do so, as long as the request is up to the time of the furniture hire vehicle being loaded. Any changes after that point will most likely incur additional charges.
How about the hire duration process?
Most event furniture hire establishments can quote you rates for up to one week hire. Event furniture hire rates are set based on a standard length of time, typically for a week. This means that the rate price stays the same regardless if you'll need the furniture for 1 day or 7 days. Some event furniture places will provide special rates for lengthier term hire. The earlier you can confirm a booking, the better your chances become at getting the best price for your furniture hire.
What about weekend and out of hour rates?
Most event furniture hire businesses do charge customers extra fees for weekend and off-hours deliveries. However it is also noted that most places prefer that you try to keep to weekdays as much as possible. Establishments that offer weekend deliveries typically request payment a couple of days before as all vehicles need to be loaded and ready to go by Friday afternoon.
How many people can be seated for a 6′ trestle table?
Six(6) people can be seated at 6′ trestle table, with three(3) people down on each side of the table.
Are there any extra or additional charges I can incur with event furniture hire?
Most reputable places won't charge you extra for a few wine spills, but additional charges can be applied for lost or damaged furniture. These fees can be charged in full if furniture damages are beyond repair.
Because event furniture hire businesses reserve the right to charge extra for cleaning, repair damage or lost furniture, it is important that you try your best to keep the event furniture maintained and secure until it's time to be returned.
A few expert tips to remember when planning your event with a furniture hire company
1. Ask Yourself The Most Important Question
Ask yourself this key question when receiving your first quote:
How many chairs do you need for your event?
Always go with the maximum number of guests and chairs.
In the furniture hire industry, furniture gets booked fast. So you want to get with your event furniture supplier asap so you don't miss out on getting the necessary amount of furniture needed for your event. Even if you're not sure, try to estimate the maximum amount needed. It's easier to remove chairs than it is to add them at the last minute.
2. Contact A Furniture Hire Supplier Immediately
When it comes to organising a party or special event you want to get with a furniture hire company as quickly as possible. Especially if you're planning anything around the summer or holiday season. In certain cases, there are some furniture hire companies that are already booked for the rest of year. The further in advance that you get with a furniture hire business, the greater your chances are at obtaining the adequate amount of furniture needed for your event.
3. Style Of Furniture That Works Well With The Venue
When you're planning your event, not only do you want to have enough seats, but the right kind of seating furniture. The type of chairs that you decide to go with have to fit your event and venue. Certain events like a drinks reception, might not require seating, whereas if you were to plan a lounge event you would go with sofas, soft seating or even bar stools. Formal dinners will require chairs, but also a certain style of chair that's suitable at a dinner table. If you're not sure what type or style of furniture will fit best for your event, don't worry too much about it. Just make sure that you've secured adequate seating first.
4. Order For More Than Expected
It never hurts to have an additional 4 or 5 chairs, in case a few extra attendees(or plus ones) decide to show up at your event. So plan it on happening and order a few more chairs than you think you'll need.
5. Stay In Touch With The Venue
Don't forget to plan your event with your venue provider. Your venue provider knows exactly what kind of event furniture goes well with their spacing, due to their prior experience of working with furniture suppliers. So work with them too. Ask them for previous pictures of different kinds of event furniture that was used in the past. When you see what others have done with furniture hire at their events, you'll get a better feel for what works best for your event. Staying in contact with your venue provider also keeps you from violating any health and safety measures, such as having a maximum capacity situation. If you stay in communication with your venue provider you'll be sure to not invite too many people or overbook too much furniture.
Hopefully these event furniture hire facts and expert tips help to simplify your table and chair hire quest. Never forget that when it comes planning for events, furniture hire companies are your friends and they want to make the furniture hire process as easy and painless as possible for you.
For more information on hiring tables or chair hire, check out our guides, or contact our hire team direct.
Related Articles: