If you are planning an event in Northamptonshire, whether it be a family gathering, wedding, corporate event or a social event, we have compiled a list of event venues available to hire in Northants. BE Event Hire provides furniture hire across the UK and Midlands for all event types.
If you have an event venue in Northamptonshire and would like inclusion, please contact us with venue details.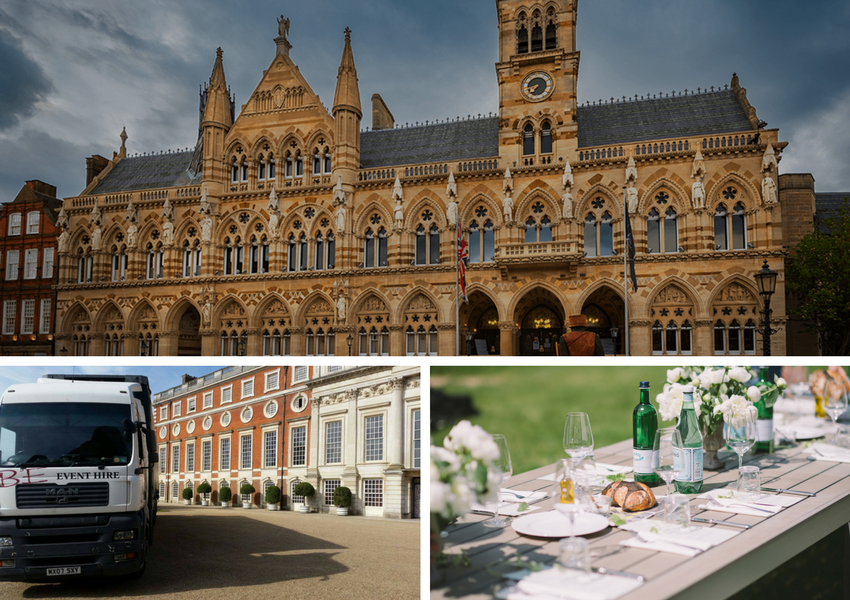 Event Venues to Hire in Northamptonshire
Aviator Hotel
This site is perfect for parties, product launches, wedding reception, and banquets. There are a total of six meeting rooms in the hotel and they can hold up to 500 attendees. They also offer catering for a maximum of 500 people. Aside from the standard meeting rooms, there are also rooms with disabled access.
The Aviator Hotel has 50 bedrooms so guests can comfortably sleep while they are away from their homes. It is conveniently located in an aerodrome that is privately-owned, making it one of the unique hotels in the area. It is set in a building that was constructed back in the 1930s. Among the amenities in the hotel are free WiFi and parking, a restaurant, and a bar.
The bar has selections of many drinks and snacks, while the restaurant has an a la carte menu where the guests can sit and enjoy at the terrace during warmer months. The location is particularly popular with couples, which is why it is an ideal venue for weddings, although it can also be a great place for other celebrations.
Aviator Hotel
Address: Sywell Aerodrome, 1 Wellingborough Rd, Northampton NN6 0BN
Phone: 01604 642111
Website: www.aviatorhotel.co.uk
The Church Bar and Restaurant
This event venue is actually a 12th century building that became an establishment back in 2005. It was formerly called the St. John's Church and is the oldest religious building in the county of Northampton. With its promise to provide good food and warm welcome, guests will find The Church Bar and Restaurant as an exquisite place for your next event.
The location is great for people who are planning to get together with other groups, as well as weddings, private hires, and other socializing events. It is a popular choice for those who want to have an intimate wedding breakfast, which is shared with the closest family and friends. At the same time, it is also for those planning to have a huge wedding.
The Church Bar and Restaurant has a management team with the experience required to provide you with a stress-free celebration. They also have a recommended photographer to help you capture the special moments on your memorable day.
Whittlebury Hall Hotel and Spa
The Whittlebury Hall Hotel and Spa is excellent for management training and corporate events, such as meetings and conferences. The location boasts about 20 rooms for the events mentioned. They are supported by almost 30 syndicate rooms with full services. There is also one executive boardroom, along with three private dining rooms.
The hall has been used many times for improving skills of the employees, making them a top choice for a business looking for a site where they can hold their corporate events. Whittlebury Hall actually offers its own experiential equipment, which is designed for enhancing cognitive, organizational, and creative capabilities of workers.
The equipment can be used for a variety of exercises that are essential in developing leadership, building teams, and honing communication skills. The location also has a corporate spa, which you can utilize to reward your employees or to indulge your clients.
Booking is very easy, but it is required that you sign up and become a member first. For conferences, Whittlebury Hall has outstanding facilities standing in an elegant environment. They also have an event management team that often works with their clients, so that they can get the assistance they need for the events.
Whittlebury Hall Hotel and Spa
Address: Whittlebury Park, Whittlebury, Towcester, Northamptonshire, NN12 8WP
Phone: 01327 857857
Website: www.whittleburyhall.co.uk
Kelmarsh Hall and Gardens
When it comes to historic venues, Kelmarsh Hall and Gardens is one of the favorites in Northamptonshire. It is an ideal location where seminars can be held, as well as reception, dinners, product launches, and meetings just to name a few. Because the events team at the site is already familiar with such occasion, you will not doubt that they can handle your celebration without any hassle.
You can even request a customized team building workshop for your company, whether it is a small gathering or a large one. If you want to be a part of the planning process, they will offer you with a blank canvas where you can paint the picture for the event you envisioned. They can assist you with just about anything, no matter if it is a wine-tasting or a floristry skill improvement.
Corporate events can be held in the halls or the gardens. Outdoor activities are also quite popular at Kelmarsh Hall and Gardens. Fairs and festivals are also often held at the site. The good thing about the area is that it can handle almost any type, style, or scale of the event because there are hardly restrictions. Plus, their professional team is always willing to provide help.
Other events that are welcome at the Kelmarsh Hall and Gardens are private parties for an intimate celebration at the gardens, weddings (big or small), and reception.
Kelmarsh Hall and Gardens
Address: Main Rd, Kelmarsh, Northampton NN6 9LY
Phone: 01604 686543
Website: www.kelmarsh.com
The Deco
Some events have special requirements and if this is what you are looking for, The Deco may be the right place to choose for you. It has flexible spaces that aim to meet your needs in Northamptonshire. The Deco is where you can find a selection of function, conference, and auditorium sites. It is also where smaller rooms can be used, which are useful for business events that will host only a handful of people.
The building has character and style that will convince you to select it as you host your next event. National and local brands use The Deco for their famous celebrations. Whether you need a venue for your conference, exhibition, product launch, or presentation to a small or large group of people, the building has the facilities you need.
Because the area is flexible, you can depend on their amenities, which are also ideal for Gala dinners, social occasions, and Christmas parties to name a few. They even supply basic refreshments or a full formal dinner, whichever your event requires. If you already have your caterers, you are welcome to use them at the site.
Every room in the building is guaranteed to be light and airy so that everyone remains comfortable throughout the occasion. Projectors and air conditioning systems are provided as well. Sound reinforcement, along with variable lighting may be given if necessary. The whole Deco building has free high-speed WiFi.
Meanwhile, if you want to use The Deco for private and social parties, you may do so as well. The function rooms in the buildings are all modern even though they maintain the appeal and character of the Art Deco Architecture that will bring you back to the 1930s.
The Deco is conveniently located in the heart of Northampton and is adjacent to several parking spaces with full disability access. Weddings, church events, and social gatherings are all allowed on the site.
The Deco
Address: Abington Square, Northampton NN1 4AE
Phone: 01604 622749
Website: www.thedeco.co.uk
Sunley Conference Center
For business meetings and conferences, the Sunley Conference Center is one of the best places to check for your next event. It has been around since 1981 and until now, it has been the premier space for individuals seeking a workspace where they can focus on their discussions without any distraction.
The conference rooms are spacious with ample lighting and modern equipment. The area is also quiet so professional events can be held without stress. Secure parking is offered for free and the building comes with more than 32 en-suite rooms. Catering is also available.
Hellidon Lakes Golf and Spa Hotel
If your ideal location is at the Warwickshire and Northamptonshire border, then this QHotels site is for you. The Hellidon Lakes Golf and Spa Hotel is one of the finest places for conference venues. The whole area is set in a beautiful countryside, measuring 220 acres of land. It is indeed an inspiring setting that allows easy access to the M1 and M40.
The hotel offers a total of 16 meeting and conference rooms, which are flexible and spacious. There are quarters that can cater a maximum of 300 delegates. Therefore, whether you have a small meeting, an event for team building, a training day, or an annual awards celebration, you can hire the hotel exclusively for that special time.
Even better, it is not solely about work at Hellidon Lakes since the site also comes with golf course and a spa, along with a bowling alley and other leisure spots for those who want to have an entertaining time after the work hours.
Hellidon Lakes Golf and Spa Hotel
Address: Hellidon Lakes, Hellidon, Daventry NN11 6GG
Phone: 01327 262550
Website: www.qhotels.co.uk
Collingtree Park Golf Club
Adjacent to the M1 junction 15, Collingtree Park Golf Club and Green's Restaurant is one of the favored sites, especially for guests from far away locations. The Clubhouse is a notable feature of the site as it offers views of the green scenery, which makes it an excellent backdrop for your event.
It hosts different events all-year round and is capable of handling up to 170 guests at a time. Whether it is a corporate party, birthday, or wake, Collingtree Park can provide the requirements for the occasion. There is an onsite event coordinator who will assist you as you organize your own event at your own pace and preference.
Golf days at the park are excellent for employees and employers as well as their clients. The park actually hosts corporate days where golfing is sponsored where activities and packages are readily available for groups to take pleasure in. The Green's Restaurant and Bar is a unique choice for those who want to stay for an additional night at the venue.
The Hill Farm House
A unique "Vintage meets Rustic" wedding venue located on a small holding in the pretty village of Brigstock. Offering a Raj style marquee named Rajni which can seat up to 130 guests in the trestle table format or 60 using traditional round tables, ideal for small weddings & special occasions. The marque can also be hired out to other venues.
We welcome formal caterers to street food companies in converted horse boxes or can simply provide you with a picnic style wedding breakfast, the choice is endless. You can have classic furniture or hay bales and vintage props along with personalised signs using reclaimed pallets.
Animals are our soft spot so Brides can include our three Llamas in their photos or bring their own horse or dogs as there is equine facilities available. The Bride & Groom can spend the wedding night in our Luxury Shepherds hut with outdoor hot tub and guests are very welcome to camp in the field, you may hear the tractor next door and our ducks having a chat on the pond, a proper country venue.
Come & Join us for an Open Day Sunday 20th May 2018 11am – 3pm we will be supported by a lovely selection of wedding industry experts.
The Hill Farm House
Address: Hill Farm House, Park Walk, Brigstock, Northamptonshire NN14 3HH
Phone: 07962 324551
Website: www.thehillfarmhouse.co.uk
Ravensthorpe Village Hall
If you believe that large and extra-large venues are not for you, Ravensthorpe Village Hall is a medium-size location that can handle from 50 to 150 people. It is a local village hall in Northamptonshire that is centrally-situated and well-maintained. You can hire it for short-term and for any legal purpose.
The hall is fully-refurbished and comes with high-speed WiFi that is offered for free. There is also a modern kitchen that is well-equipped and the total floor area for the events hall is 101.25 square meters. The venue has 84 tables and you can even add more if you want.
You will also never worry about audio and visual equipment as the location has everything you will need for entertaining your guests. Ravensthorpe Village Hall is perfect for weddings, business meetings, hotel conferences, parties, and other functions.
Ravensthorpe Village Hall
Address: The High St, Ravensthorpe, Northampton NN6 8EH
Phone: 01604 770634
Website: www.ravensthorpe.me.uk
Flaxbourne Gardens
Although this in neighbouring Buckinghamshire, Flaxbourne Gardens is one of the smartest venue choices for those who need a large site for their upcoming event. It is often used for marquees, weddings, team building events, parties, commercial activities, and funerals or wakes. It can handle anywhere from 150 to 300 people.
The operators of the location claim that is the "most stunning" gardens in Aspley Guise and covers more than three acres that spread all the way to Buckinghamshire and Bedfordshire. The scenery in the area is almost unbelievable, which makes it a delightful selection, mainly if you are thinking about a wonderland event.
There are aspects of the area that will make your celebration even more exciting, such as a little moated castle, abundant water features, and the Roman stone archway. If you think about it, these components can make your event look like it is held in a fantasy location. The gardens have been featured in many TV shows, including The One Show on BBC.
Flaxbourne Gardens
Address:Salford Rd, Aspley Guise, Milton Keynes MK17 8HZ
Phone:01908 760713
Website:www.flaxbournegardens.com
Furniture Hire across Northamptonshire
BE Event Hire is your solution to all furniture hire for your next event in Northamptonshire. You can find a variety of hire furniture, including bistro table, trestle table, wedding chairs, dance floor accessories, stage, garden seats, and bar stools which can match the occasion you are celebrating.
Whatever event furniture need you have, BE Event Hire have the answer. For table and chair hire in Leicestershire, BE's variety, price, service and dependability cannot be matched.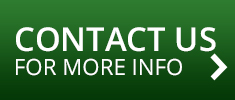 More Midlands Event Venues
Related Articles