Putting together an event can be a thrilling prospect. You no doubt have high hopes and visions of many attendees enjoying themselves. Of course, to ensure that people know about your event, you have to market it. This can be the part that is tricky.
No matter what type of event you are planning, whether it's continuing education for nurses or a fun getaway for business professionals, a conference, or a concert, selling tickets and getting people interested in attending will ensure that your event is a success. Finding the best way to market your event is advantageous.
With the internet, you may think that marketing your event is a breeze—and it can be—but you have to do it right. The web is a loud, busy place, so you have to find a way to stand out from all the noise. Below are some ideas on how you might market your event.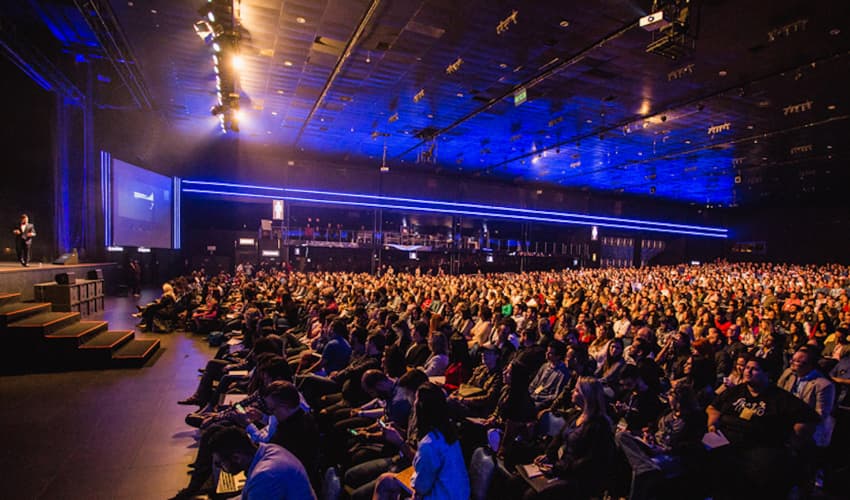 Tips to Marketing Your Event
1. Develop an Email Marketing Campaign
One of the best and most cost-effective ways to let people know about your event is to tell them through email. This way, you will ensure that the people who may be most likely to attend get your information. You may even consider offering them discounts for early registration.
Using the information you already have in your database to find potential participants will save you a lot of time as well. You should have the ability to send your email to specific demographics, so you can be sure that you are targeting the audience that will be interested in your event.
2. Write a Blog
Eventers typically concentrate their marketing on other platforms but forget to use their own website. This a cost-effective way to get the information out to potential participants and have them register for your event. Don't forget to include important links!
You may also consider doing guest blogs on other websites to reach an even wider audience to promote your event. Do a search to find sites that are closely related to what you are offering and ask if you can post to their blog. They may be more than happy to promote your event on their page.
Whether you post on your own site or as a guest (or both!), don't forget to share the link on your social media sites. This will generate more traffic and get more people informed and interested in your event.
3. Create Hashtags
One of the best ways to get your event noticed and talked about on Twitter is to create hashtags. Make sure to use them every time you talk about your event. You may also want to use some common and familiar hashtags as well to bring different people to your post.
You might also consider creating a Twitter Chat that specifically targets your potential attendees. Choose topics that are pertinent to your event, ask questions, and get people engaged.
4. Post on Event Sites
There are many places on the web that list a variety of events, and you should make sure to include yours on that list. This gives you the opportunity to reach a wider audience and have more people see your event. Depending on the listing site, you may even be able to have your information syndicated and sent to other marketplaces, increasing your range and getting you in front of more people without having to do extra work.
5. Post in Local Papers
In addition to using the online world, you might also consider posting in local newspapers or radio (depending on the event). This can help you reach a different and wider audience who might be interested in your event. If there are special publications that are tailored to your ideal audience (for example, a nursing publication or paper for concert goers), then consider posting your information in these.
6. Post to Facebook
There are more than 2 billion users on Facebook, so this can be a great place to get your event information out to others. You have many options when it comes to this task, including adding the information to your feed, adding it to groups who might be interested, or creating an ad. If you were so inclined, you might consider doing all three to increase your chance of being viewed.
The nice thing about posting on Facebook is that most of your options are free. However, if you choose to create an ad, you can target your event to certain people and decide how much you want to spend on the campaign. This can be a really effective way to be seen and get people interested in your event.
7. Word of Mouth
Word of mouth is the best marketing you can ask for, and it often doesn't cost you a lot of money to use. Tap into your community of followers or even event sponsors and have them help you promote. Have them tell their friends, family, coworkers, and relatives about what's going on.
8. Consider a Giveaway
One of the best ways to promote pretty much anything is to have a giveaway. This can include a free registration to your event or some other swag associated with it. If you run your giveaway on social sites, one of the requirements you can have for entry is for the participant to share the information with others. This can be a great way to have others help you with promotion and get in front of a larger audience.
9. Go onto a Podcast
The popularity of podcasts is growing, and this can be a great place to market your event. You'll want to consider finding a podcast that is closely related to your event to ensure you are reaching the right market. However, you also have the option of going onto any podcast that will have you and reaching a more diverse population.
You might even consider starting your own podcast to promote your event. Like Twitter Chat, you can tailor it to certain people and interview them about a specific subject. You can then mention that if people are interested in hearing more, they should check out your event.
10. Consider Attending and Advertising at Related Events
Attending free events that are closely related to the event you want to put on is a great way to advertise to potential attendees. It might be best to ask the organiser if you can promote your event, but there may also be a place where you can place flyers. Both of these can be an effective way to get others interested in what you have to offer and registered for your event.
Events can be a lot of fun, and they can be a great way for people to learn new things and mingle with others who share their same interests. To ensure that your event is going to be a success, you have to market it properly. Doing some or even all of the above suggestions could help you get your information out to others and have them sign up for your event.
BE has supported the events industry for over 20 yrs with event furniture hire, with nationwide delivery and support.
Related Articles: