It's everyone's dream to be at the point where relationships with venues are consistently good. Everything goes as well, visitors flow in, and most importantly your event goes off without a hitch.
However, things aren't always this simple. Oftentimes venues might take advantage of inexperience, giving you offers that are not sensible for the particular event you are planning.
Be aware of the specific terms and conditions to look out for when planning on working with a specific event venue.
To help you with this, we've come up with a list of some things you need to keep in mind before signing a contract with a venue. If the following items aren't clarified in the contract, this should give you a reason to question the circumstances.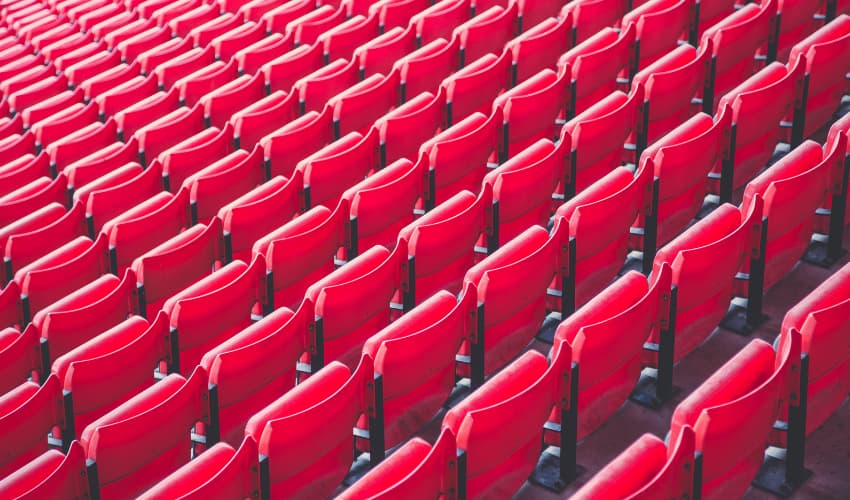 7 Essential Event Venue Contract Questions:
1. What Are Load-In/Load-Out Times?
The load-in and load-out of venues is essential to negotiate with a venue beforehand. This is because many venues might have a standardised time that they apply to all suppliers, take note and make sure to say something in the event that it's not enough time.
By keeping track of the load-in and load-out times of any given space, you can ensure that you'll have enough time for suppliers to set up and remove their equipment. One of the most effective things you can do to negotiate with a venue is to even shoot for an entire day of setting up before an event. Because there is usually nothing happening at a given venue before a big event, the space is likely free anyway. Many venues will allow you to do this, but you must suggest it first or it will go under the radar.
2. What Are the Cancellation Fees?
Though we would like to live a world in which everything goes as is planned, this is not necessarily the case. Suppliers have to cancel, venues have to cancel, life happens. However, one way that venues like to keep themselves insured in the event of a last-minute cancellation is by charging the organiser a fee to follow for sudden circumstances. This can often vary depending on how much notice was given beforehand. An event that is cancelled less than 24 hours in advance will likely have a higher cancellation fee than an event that was cancelled a week in advance.
Different venues will have their own policies, so it's important to make this one of the first things you ask about when looking at a contract. There can also be the potential disaster of a venue hiding these fees away, so make sure to give the contract extra scrutiny in search of this point. If you don't negotiate this in advance, you might be hit with some unexpected fees when something goes wrong. It's most efficient to be familiar with any cancellation policy, making this an incredibly important thing to look out for.
3. Do Any Cancellation Fees Change if Re-Sold?
Cancellation fees are often costs applied to the organiser to pay off the venue's operational costs. However, usually cancelling an event goes alongside the venue trying to find another person to sell the space to. This practice is referred to as "re-selling", as the goal is then to essentially re-sell the space to another party.
An important question to ask, though, when negotiating a venue's cancellation fee, is whether or not re-selling the venue will change the fee itself. For example, if an organiser has to cancel their event last-minute and ends up helping the venue re-sell the venue, does the original organiser still have to pay the fee? In some cases, those who haven't negotiated this in advance might be subject to the venue's discretion, which can range anywhere from not having to pay the fee to having to pay the entire fee.
4. What is Included in the Venue's Price?
You need to be absolutely clear on what is included in the venue hire price, from event furniture, power supplies, staffing etc..
Though you'll hear horror stories such as event organisers being charged an obscene amount of money for water because they didn't take note of a specific clause in the contract, these sorts of nightmares don't happen all that often. If you feel that a venue is not giving you enough, simply ask for more. If you have a legitimate reason for requesting something, there is nothing to be afraid of in asking for it.
5. How Does the Turn-Out Affect Things?
If you're already in the process of booking a show with a large venue, there's a good chance you've already discussed "turn-out" with the promoter. The elusive numbers provided when sharing turn-outs are largely reliable, but sometimes the worst happens. Let's say you typically have 500 people attending your event within any given city, but a snowstorm happens, leaving only 250 people in attendance.
When negotiating a contract, it's important to factor in this scenario. Though it might seem like unlikely circumstances, it's these precisely unlikely circumstances that can really make or break a night and—in worst case scenarios—leave the organiser losing significant amounts of money on the event.
While the principle is not to blame, typically venues will charge artists way more than the actual damages warrant. For example, venues might charge the total amount of revenue they would have made on a specific night—this is not legal.
Making sure to account for this hypothetical situation in your contract if you are involved in an event with promoters and artists.
6. Is There Wifi?
This might sound like a no-brainer given the prevalence of wifi in today's world, but you'd be surprised at how many venues will charge for wifi access and bandwidth provided. If your event uses wifi, make sure to take note of this and ask the venue in advance before signing your contract.
7. What is the Policy on Outside Suppliers?
If you're somebody who wants to work with a specific team of people in setting up and running an event, you'll want to confirm whether or not this is okay with the venue beforehand. Some venues will charge an additional fee for bringing your own staff, but others won't mind—avoiding fees can be possible through savvy negotiation.
Additional Event Resources