The world around us is filled with people from a variety of different backgrounds and experiences. While you may have things in common, each person is an individual with a unique and different perspective. These ideas can be used to change the world, either on a large or small scale. This is a valuable asset when it comes to every aspect of life, but it's not often represented when it comes to events.
There are many reasons why events may not be as diverse as they need to be, including the fact that many executive-level positions are disproportionately held by men. This means that if you are looking for influencers to speak at your event, you will more than likely be pulling from a pool of men. While these individuals may have important things to say, you also want to showcase that others have valuable information to share as well.
There are women and people of colour who also have important and influential things to say in every industry. However, if you were to look at the events that are arranged for many of these industries, you wouldn't know that was the truth.
There are benefits to making your events more inclusive. Diversity brings people from all walks of life together and brings in different perspectives that offer a wider variety of ideas and discussions. It could ultimately lead to an innovative and engaging event. It may even develop ideas that can change the world.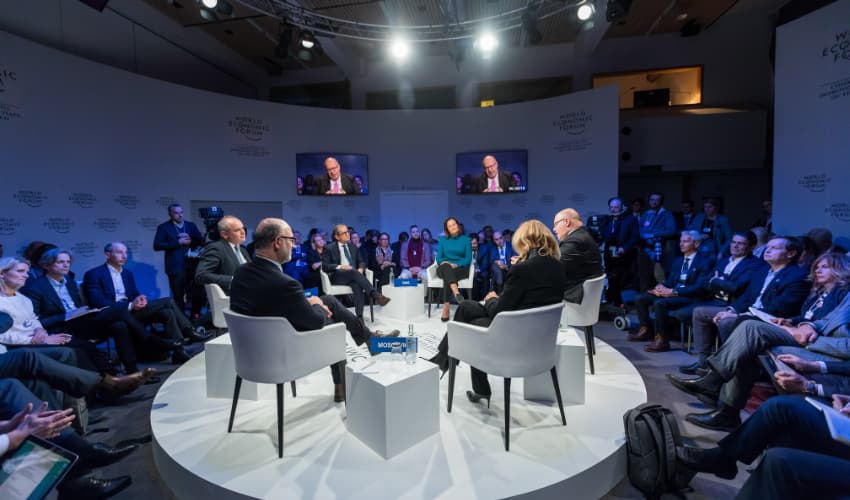 Ways to Make Your Event More Inclusive
It may seem like diversity is the current buzzword of the event industry, but it's more than that. Society is becoming more understandable and respectful of the differences that exist within the humans of the world, and they value what each person brings to the table. Thus, if you are looking for ways to make your events more inclusive, consider the following:
1. Mix Up the Speakers
Gone are the days of having all-white male speakers. If you want to attract diversity to your event, then you need to choose speakers who represent different genders, nationalities, economic statuses, and religions, among others. This will open up the possibilities of having a mix of opinions and ideas at your event, as well as allow attendees to see themselves and their ideas represented in the sessions and discussions.
In addition to mixing up the speakers, you also want to mix up the topics and discussions offered. Having one panel that focuses on diversity is not the best way to create an inclusive event. Your goal should be more than having a good public image. It should be to bring new ideas to the industry, and the best way to do that is with a variety of speakers and discussion topics.
2. Be Wary of the Language You Use
Language can be a powerful tool. It's how people communicate ideas with one another and develop solutions to problems. Language also has the power to cause harm and isolate certain groups from one another. When developing an inclusive event, you need to be wary of the language that is used.
The best way to make everyone feel welcome is to use neutral language. As the event coordinator, you will need to be aware of the language you use, and you'll need to make sure that your presenters are aware as well. This will ensure that fewer people get offended and everyone feels included at your event.
3. Choose the Venue Carefully
Having the right venue is imperative to ensuring that your event is inclusive. You need to make sure that individuals who might have mobility issues can still access the building and get to the various discussions they may be interested in attending. Thus, when deciding where the best place to hold your event will be, there are some things you'll need to consider.
Can anyone and everyone get into the building? Are their ramps outside, as well as elevators inside?
How accessible are the bathrooms?
When there are crowds of people in the space, will those with reduced mobility be able to move easily from one place to another?
If anyone needs support, will it be offered?
The best way to find the ideal venue is to put yourself in their situation or ask for some assistance. When you do that, it will give you a different perspective to find the event venue that will offer the easiest and most accessible events for all people to attend.
4. Offer Various Food Choices
When you create an inclusive event and invite a variety of people to attend, you need to make sure you are catering to all of their needs. When it comes to food choices, you need to have options that are dairy-free, gluten-free, vegan, and kosher, among others. You also need to offer nonalcoholic beverage choices. All of these and more will ensure that you get diverse participation at your event and make everyone feel welcome and appreciated.
5. Create an Event Scholarship
Attending an event can be an investment. There are many things a person must consider, including the price of the event, hotel accommodations and transportation to the event venue. For many, the cost could prohibit them from attending, event though they really want to go.
Thus, to make your event accessible and inclusive, you should consider creating an event scholarship and offering several of them to specific attendees. You will set up the criteria and guidelines for how people will qualify and apply for the event scholarships, but adding this to your event is a great way to get people who may not normally be able to attend the ability to come to your event.
6. Expand Your Marketing Campaigns
Letting past attendees of your events know that you are offering another event is a great way to get people interested in attending. However, you need to go beyond this. This means that you may need to reach out to different groups or advertise in a variety of publications. Consider who you want at your event, and then figure out where they find information. Once you've figured that out, craft your message to make your event appealing and exciting for everyone to attend.
Things to Keep in Mind
Creating an inclusive event is a great way to ensure that everyone feels welcome and you are appealing to a wide audience. It will also bring in new ideas and make for interesting and innovative discussions. While your intentions will be in the right place, it's important to keep in mind that there may be some areas where you fall short.
No one is perfect, and no event is ever going to be perfect. Things will happen that will be out of your control, and it's impossible to make everyone happy. There will always be room for improvement, and you should strive to make your events better and more inclusive every time you organise a new one.
Reach Out to Others
One of the most important and beneficial things you can do when planning an inclusive event is to reach out to others. If you know of event organisers who have put on a successful, diverse event, ask them for some advice. They'll be able to let you know what worked and what didn't so that you can use this for your event.
In addition, you can also reach out to attendees and presenters and ask what they would like to see at an event. This can give you invaluable insight into how to make your current and future events inclusive and something people from all walks of life want to attend.
Be Honest
If you are unable to offer attendees or presenters something, such as accessibility or certain food options, be honest and let them know. This will give them the opportunity to decide if they are still interested in attending or not. It could also be a good way to help them plan ahead with their own meals or make other arrangements so that they can still enjoy the event.
Making your event inclusive is more than just a current trend. It's a way to make bring new ideas and insights to the table. It allows people from various backgrounds to have a voice and let them be heard. Society and industry are incredibly varied places with people who offer different perspectives and backgrounds. This is the best way to develop a better understanding of individuals and the world.
Related Articles