There is always a lot of planning that goes into hosting an event and finding the right caterer should be near the top of your list. To help narrow down your choices, let us consider some important factors in choosing the right caterer for your event.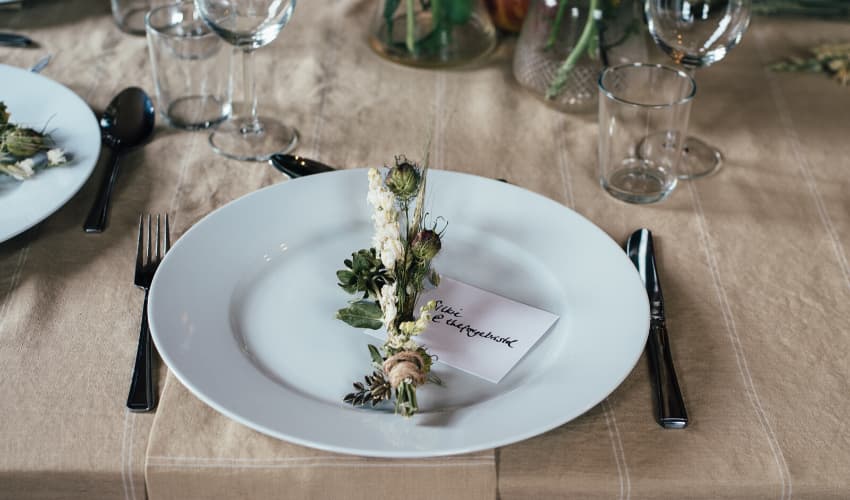 Different Types Of Catering
A basic catering service typically offers drinks and finger foods. This is known as reception service, and guests normally enjoy their food and drink while standing and mingling with one another. This service is ideal for informal gatherings.
Buffet service is a little more costly, however, this option allows guests to serve themselves. Your guests will enjoy the array of foods and drinks that are offered with a buffet. This option is a perfect choice for a brunch, casual wedding, or less informal gathering.
If you are looking for something a bit more formal, then tabled service is exactly what you are looking for. This option is typically priced on a per person basis, be sure to check the caterers flexibility with different dietary and cultural requirements.
What To Consider When Choosing A Caterer
Undoubtedly there are many caterers to choose from and reviews are a good place to start narrowing down the list. You can find reviews online, from venues in the area, or by speaking with family and friends who have used the service in the past.
Make sure you are aware of any allergies your guest may and discuss these issues in advance with the caterer to make sure they are able to alter foods if necessary. If this is not possible, then it is wise to continue searching further for a caterer to suit your needs.
A caterer that promptly returns your phone calls will help ensure you alleviate headaches while planning the rest of your event. Communication is key and finding it difficult to get in touch with your caterer should start alarm bells ringing.
Make sure you are clear with the caterer regarding your needs. It is a wise decision to submit your needs in writing to ensure that nothing is overlooked.
Consider What The Caterer Offers
A great caterer will offer you a small sample of what they have planned for your guests so you can make final menu choices.
Cash upfront or cash payments again should start the alarm bells ringing. A professional caterer will have contracts and defined payment schedule and options.
Its always wise to discuss problems like, under cooked, cold food and how the caterer would deal with this should it happen.
A Great Rule Of Thumb To Find The Best Service For Your Event
Do not settle on your first choice, and do not make your decision based on price. The best way to find a caterer that will suit your needs is to contact at least three reputable caterers. Then you can narrow down your choices based off of what they offer, how flexible they are, and the quality of service that they offer.
You are the person choosing the food, beverage, and service for your event. Therefore, it is necessary to do your due diligence to ensure that your caterers are professional and capable.
Make sure you are working with someone who promptly returns your calls, easily adjusts certain meals to meet dietary or allergy restrictions, and only employs quality servers.
It is also helpful to speak with the event venue of choice to ensure that the caterer you are opting for is allowed. Remember that most venues have guidelines or restrictions that you must follow. Also speak with the venue for recommendations of caterers that have worked at the venue before and have been a success.
To make sure you do not run into delays, it is wise to choose a caterer that is familiar with the location of your venue of choice. If you have any concerns, then it is wise to meet the caterer at the venue prior to your event. This will allow them to make the drive in advance, look at the layout of the venue, and ensure that they have an ample amount of staff for your event.
Read the contract completely before signing anything. You want to make sure that you are protected from any mishaps. It is also important to inquire about their cancellation policy. You may not expect anything to go wrong while you are planning your event, but it is always best to be prepared for any and everything.
Be realistic with your budget!
Related Articles