With technology at the forefront of our lives, there is no reason why companies and event planners should not take advantage of online event registration platforms. If you have ever attended a conference, gala, fundraiser or a work event that required you to wait on a long line only to have you manually search for your name on a sheet of paper, you can appreciate the simplicity and convenience of registering online. When an online event registration platform is not used, you must work three times as hard just attending an event. From waiting on the line to paying at the registration table, attending an event can be exhausting. Now, imagine being on the other end of the event. Implementing and enforcing the protocol of a manual registration requires more people as well as additional attention to detail. By utilising an online event registration, you will be saving time and money. Organisers and attendees will benefit from this and make for a more successful event.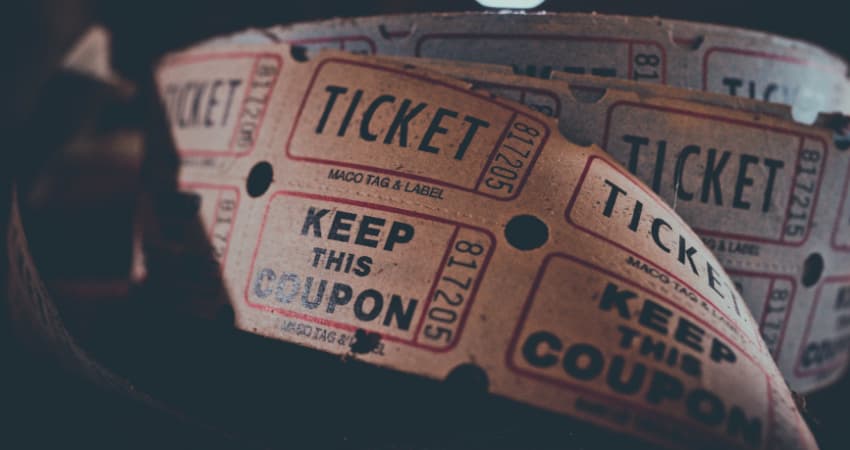 Buy-In from the Decision Maker
If you need the buy-in from the head of your department, create a list of the benefits that moving your event registration to an online platform for your event. When risk-adverse senior managers must make decisions regarding changes that will affect revenue, it is essential to present outcomes that have strong value so they can justify the investment and assess any potential risks. To put your decision maker's concerns to rest, conference-in a customer service representative from the online event registration company to answer any questions.
Customer Success Contact
Once you sign on the dotted line, you will be assigned a customer success manager (depending on product) who will work with you and your team to get you up to speed. Typically, this contact will ask you to complete a survey to further assess your event and registration needs so they can help you customise your registration form. This person will also assist you with any technical difficulties you may have with operating the software. In addition to phone calls and emails, there is usually a webinar that will teach you how to conduct a basic registration setup so you can get your registration page ready to go live.
Saving Money
If you cut out paper invitations, you would not only be helping the environment but saving money. Instead of stuffing envelopes, your event staff would be occupied with the many details of the event. Additionally, eliminating paper invitations will decrease the likelihood of your guests misplacing your save-the-date and forgetting to RSVP. Using an online event registration platform will provide security, allowing you to know when and if your invitees received and open your invitation.
Logo and Presentation
The organiser of the event can utilise the platform to positively represent the brand of the event's host. Whether you are a nonprofit, firm or company, your target audience should understand the purpose of the event as soon as they receive the registration link in an email. Your customer success contact can assist the organiser with helping to upload the logo and other additional documents and images to their satisfaction. By working together, you can ensure that the event host will maintain brand integrity without having to pay an extra fee.
Tracking Your Attendees
After your event registration link is sent out, your audience will start registering via the platform. This will free up staff time to handle other pre-production event tasks instead of tracking emailed RSVPs one by one on a colour-coordinated excel spreadsheet. With the use of an online event registration platform, you will easily be able to see who has registered and who is still pending. A registration platform that also serves as your event site can provide analytics on the open rate percentage, including bounce and abandon rates respectively. Ideally, you would like a low bounce rate, which means that when a visitor checked out the site, they interacted for a good amount of time. If the rate is high, it means that they either entered the site accidentally or changed their minds once they were on the site. If you have a high rate, it could just be a matter of changing the copy or landing page to make the call-to-action very simple and accessible. Abandon rates occur when visitors go onto the site but do not complete the registration form. For those who fail to complete the form, you can set up the system to send them automatic emails to remind them to register.
Closing the Ticket Booth
Ideally, everyone would like to sell out their event venue. When you are planning an event, it is advised to position yourself as a hot commodity to the guests. No one wants to attend an event that is empty or that has little buzz. For those who have visited the site but have not finished registration, you can send them updates regarding ticket availability. If the event is one or two weeks out, let the invitees know that the tickets will run out soon. When you have a specific date that the doors will close for buying tickets, let them know as soon as you can. This sense of urgency can prompt invitees to make a commitment and purchase a ticket before they lose their seat.
Event Calendar
Most online registration options include an event calendar, which the ticket holders can use to their benefit. This feature will allow them to sync the event calendar with their personal calendar on their email or mobile device, reminding them of the event's date, time and location.
Reminders
The beauty of an online event registration platform is that it has so many different capabilities that you can enable with the click of a button. Perhaps, the link to your event has gone out to a large list of your constituents. However, a one-time solicitation is rarely enough. By having this software, you can easily send out reminders that are scheduled and timed according to your strategy. If you would like to send a video, letter or e-blast, the right event registration software can do so with no problem.
Social Media Integration
Promoting your event should not be restricted to only email. Since social media is also a big part of event promotion, it is great to use an online event registration platform that works well with other platforms. When you use an online event registration software, you can link your social media accounts so that when you send out one reminder, all your channels will also do the same. This trick is especially helpful because it allows you to promote your event among a wider net of people who are not all in the same audience at no extra cost to you. In fact, this will lower your costs because your team can focus on other tasks instead of manually uploading event reminders on each of your social media platforms.
App Friendly
By having an app-friendly software, your team will be able to use check and see who registered throughout the workday as well as during evenings without any difficulty. If the online event registration platform that you are utilising is also an app, it may make it even more convenient for your attendees.
No Coding or Technical Skills Needed
One of the great aspects of using an online event registration platform is the ability to include all info, including the attendees, speaker bios, sponsors, agendas and more. Even though the software allows you to upload a lot of information, it does not require you to be well-versed in coding or have extensive technical skills to use. All you must do is drop and drag items on the platform. If you experience trouble with these steps, your customer success manager will be more than happy to assist you to get your site ready. Additionally, you will also be able to push notifications to your attendees after you retrieve their phone numbers upon registration. For example, you can send them notifications, such as indicating that the auction will close in 10 mins or prompting people to find their seats for the keynote speech.
Food Choices
Choosing either chicken or fish is no longer a well-rounded option for attendees. Today, people would like to be properly accommodated at an event. With an online registration tool, your guests will be able to update their food preferences and dietary restrictions, such as gluten-free, nut allergies, vegetarian, vegan, etc. If you are coordinating food with a cater, this will allow you to anticipate the number of dishes needed per dietary need so you can estimate total costs as well as anticipate the needs of your guests.
Maps and Directions
This site will allow your guests to have immediate access to the venue. In addition to the address, you can provide them with various directions to the destination, including public transportation and car routes coming from different parts of the city. Additionally, if the venue is large, you could also include a map of inside the venue so that your guests can know exactly where they will be going upon arrival.
Nearby Accommodations
For attendees who will be coming from out of town, you could use the online event registration platform to provide them with local hotel information and accommodations, such as restaurants, coffee shops, gyms, etc. for their convenience. Having knowledge regarding local resources will allow the guests to feel more comfortable with the trip, enabling them to look forward to the event.
Agenda Changes and Updates
If your agenda is completed, you can upload it onto the site so people can know what to anticipate. However, if your agenda is still evolving, you can use this opportunity to update them through push notifications as you get another musical guest or add more sessions to your event. This is a great option for mentioning surprise guests. By doing this, you will be building momentum for the event, allowing more guests to get excited and spread the word about the upcoming event. This word-of-mouth promotion could increase ticket sales.
Corrections
Sometimes, an error occurs during the event planning process. If you use an online registration software, then you can easily update the site and alert your invitees about the changes. When using paper invitations, you would have to either spend more money in correcting the issue and re sending the invitations or spend time contacting each invitee with an update. With an online platform, it would take only a few minutes to correct an error.
Payment
Another great part of an online event registration platform is that attendees can self-register, including purchasing their own tickets. This feature reduces human error from the events team side and allows attendees to register and pay at their own convenience. Instead of worrying about whether the registration desk will accept cash during the night of the event, they can pay online months in advance. Also, if their credit card does not work, they do not have to undergo public embarrassment and can just try another card.
Payment Gateway Support
Most platforms will provide you with multiple payment options, including Paypal, Stripe, Authorize, etc. that you can select for your guests to choose from to make online purchases. This allows the registration process to move quicker than receiving a check in the mail or having a staff member write down credit card info over the phone. It also provides a sense of security for the guests, knowing that their personal information is protected by the software.
Auction Items
If you are a nonprofit and would like to open your silent auction online, it is a great way to get early bids and entice both those who can and cannot attend the event. Without an online event registration platform, you would have to wait until the actual event to display the items. This would also decrease the potential amount raised because only attendees would be able to bid on the auction items.
Seating
Many platforms provide the event organiser with an online seating chart template to help assign seats according to who has registered online. With using an online event registration software, guests are no longer forced to wait upon arrival to find out their seating arrangements. This is a great advantage for both the organiser as well as the guests as it saves time and allows people to find their seats quickly without any mix-ups. Software can also forecast numbers for your event furniture hire requirements.
Current Names and Titles
There is nothing more awkward than misspelling a guest's name on a name badge or creating an incorrect job title. Perhaps, you have their ex's last name on file, and they are recently divorced. For a successful event, you should try to minimalise these mistakes. If you use an online event registration software, your guests can upload their own information onto the platform. The software can also allow you to create professional name badges that attendees can pick up upon arrival.
Mobile Check-In and Checkout
If the attendees opt out of self-check-in, all sales, bids and check-in data are synched with the platform servers in real time, allowing the organiser and event staff to perform both the check-in and checkout process with multiple devices. For those who do want to do the self check-in option, they will be provided an online badge upon completion, which may be similar to an online badge created for plane ticket. Upon arrival, the organiser can scan these badges, and the system will automatically count them as registered and in attendance.
Discount codes
For those who you would like to provide a private discount, an online event registration platform will enable you to create discount codes for customers of your choice. You can set these discount codes to expire after a specific date or number of uses on the platform, allowing people the convenience and privacy of getting tickets at more affordable rates.
Acknowledgement Letters
After an attendee or supporter pays their ticket or donates in support of a non-profit event, they will automatically receive an acknowledgement letter for tax purposes through the registration platform. You can also customise the letter as needed. This is helpful because it eliminates the manual labour that would have to be performed by administrative staff. Additionally, it allows the attendee to receive the tax receipt as soon as their payment is either submitted or processed.
Pending Payments
Utilising a registration software beats keeping track of ticket sales on an excel sheet. If you manually track payments, then the chance for error increases. Also, you would have to personally contact each person with a pending account to retrieve the payment and complete the outstanding pledge. However, an online event registration platform can keep track of payments and send reminders for those who have yet to complete their payments.
Post-Event Reports
When the event has wrapped up, it will be necessary to create a comprehensive report of the learnings, including the event's gross net vs. profit totals as well as any follow up that is required. With the platform, the organiser can easily generate several different reports based on what is needed, such as: total auction final sales, total ticket gross, total comp'd seats, etc. This feature will allow the organiser to create an event analysis with greater speed and ease both during pre-event and post-event.
Feedback
If you are curious regarding the experience that your guests had using your online event registration platform, the software will have a survey option for users to complete. According to what your guests say, you can work with your customer success manager to better customise your site for the convenience of your attendees of your next event.
Upcoming Events
After utilising an online registration software for an event, your audience will become familiar with the platform. This will help your next event flow more easily, increasing the effectiveness of the event and eliminating stress of staff working the event. Additionally, your target audience will appreciate how easy and convenient the platform was and will not hesitate to use it in the future. Whether you are trying to increase ticket sales or raise funds through an online auction, the key is to encourage your target customer or attendee to complete the sale or bid. By using a great, customer-friendly online event registration platform, you will automatically increase the likelihood of your future success before even promoting your next event.
Whether you are hosting a concert, conference, fundraiser, corporate, sports event or another type of event, utilising an online event registration platform will ensure that the marketing and logistics of the event run smoothly from start to finish. By using an event software along with the complementary iOS and Android-friendly app, you will be able to host successful events with added security and flexibility.
Related Articles