For conference attendees in 2019, a number of key trends are turning business events into truly exciting experiences for everyone involved. Whether event planners are scheduling great live music as a way for guests to wind down their night or are bringing in locally-sourced gourmet foods for attendees to sample local cuisines, the coming year looks to build on what has been a revolution in the way that conferences are planned out and structured.
So what will the biggest trends in conference planning be in 2019? If top-tier conferences such as TechCrunch Disrupt or SXSW are any indication, it looks as though attendees will be looking for the following qualities at conferences in the new year.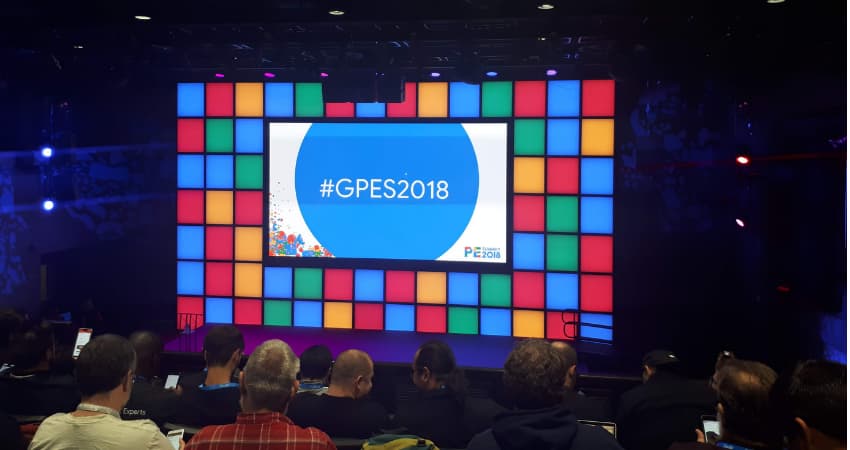 What Event Attendees Expect in 2019
1. Attendees Want Conferences in Interesting Locations
With the exception of Warren Buffet's aforementioned annual Berkshire Hathaway conference in sleepy Omaha, Nebraska each year, most businesses and industry leaders in 2019 are looking for exciting locations for conference locations, and conference attendees are increasingly looking for the experience of visiting a great location when they travel to an event. Nicknamed 'bleisure', a portmanteau combining the words 'business' and 'leisure', the new trend in conferences is to make a business event feel like a fun and exotic vacation. Buffet excluded, the days when event planners would schedule functions in boring hotel ballrooms in out-of-the-way places seem long gone.
In countries across the globe, conference holders are looking to industry hubs and beautiful locales where guests can enjoy local cultures and tourist sites. Whether it's the massively popular Web Summit in Lisbon, Portugal or TechCrunch in Berlin, conferences are springing up in locales that are as exciting as they are welcoming. And with a wealth of historic areas for event planners to choose from, the UK will certainly be a buyers market for conference organisers in 2019 looking to provide guests with stunning areas to take in the best that corporate gatherings have to offer.
Conferences don't always have to take place in urban settings, either; if attendees are literature fans, for example, regions in the UK such as the Lake District can offer access to stunning landscapes that once inspired Romantic poets such as William Wordsworth, while towns such as Bath and the county of Hampshire have areas central to the plots of several Jane Austen novels. For the Harry Potter fans among conference attendees, Edinburgh can make a great conference location, as it is home to a number of spots where the Potter book series was written by a young JK Rowling.
2. Attendees Will Want Custom Event Apps in 2019
With large-scale conferences growing in number and size each year, it can be confusing for individuals to properly schedule time for all the interesting meetings and presentations available to them at a given event, so it is little wonder that tech firms and coders have set out to make the process easier. To that end, custom apps that organise event times and other schedules will undoubtedly be a big part of the conference scene in 2019. With a custom-made conference app, event planners can be certain that guests will be able to pick and choose the places, speeches, and dinners that they want to be at, with a proper schedule and location map to make a conference extra special. And with a myriad of tech firms competing to make exceptional user-based applications for conferences this year, it is truly a buyer's market for mobile apps that will truly make a difference at this year's biggest events.
3. Celebrity Speakers
To many audiences, the chance to hear a celebrity speaker is part of what travelling to conferences is all about. Indeed, for a fun and informative conference that exceeds expectations, engaging speakers are often the sine qua non of top-tier gatherings in fields such as tech and marketing. And as more and more conferences book celebrity speakers for speeches, Q&A sessions, and meet and greets, event organisers are finding that VIP talks can be a great way to create publicity for business gatherings and provide audiences with memorable experiences and information that they can't get anywhere else. Celebrity speakers not only tend to draw the biggest crowds at conferences year after year, but they also tend to attract positive media coverage to events, meaning that interesting and engaging celebrity speakers might just be the top 'headlining act' for conferences in 2019. To test the ability of star power to draw crowds at business events, try asking the thousands of professionals who attend the Berkshire Hathaway conference in Omaha, Nebraska each year why they make the long trek to the American Midwest, and they'll probably tell you that it is because of the chance to see Warren Buffet speak. For audiences in 2019, the chance to hear industry leaders and celebrities give advice will no doubt be a major priority in attending conferences.
4. Attendees are Expecting More Dining Experiences
There are few better ways to cap off a day spent meeting with colleagues, taking in Q&A sessions from industry leaders, and enjoying the sites around a conference setting than with the enjoyment of a great meal in the company of new friends, and conference attendees in 2019 will be looking to event planners to provide an awesome fine dining experience as a part of the conference experience. Making sure that top-notch catering is available to conference guests can be a fantastic way to entertain the busy crowds at an event, and with 2019 officially started, it certainly looks as though locally-sourced foods and beverages will become a major part of event planning this year. In the UK alone, locally-sourced foods should be a must for any conference. Scheduling a conference in Edinburgh this season? Guests will likely love the opportunity to attend an ale or scotch tasting event or to sample local dishes such as haggis or cullin skink. Planning a conference in the Cotswolds? Servings of shepherds pie paired with local ales might be the kind of comforting meal that guests are craving after a long day of activities. In the UK and abroad, conference attendees in 2019 will likely expect a culinary experience that matches the magic of a first-rate business event!
5. Conference Attendees Want More Opportunities for Networking
As a means to form business friendships that can last a lifetime, few opportunities for meeting new people are quite as time-honoured as conference social events, and attendees in 2019 will expect the chance to make new business connections. While networking has always been an important part of business functions, conferences in the new year will undoubtedly put extra emphasis on providing places for professionals to make new contacts within their industry. Guest speakers, musical acts, and other fun parts of conferences are always a welcome experience for attendees, but the ability to set aside a few time slots to make introductions can really enliven a conference and should be a priority for any host looking to make a splash this year on the conference scene.
6. Guest Panels that Break the Mould
Nothing halts the natural flow of an otherwise great conference quite like guest panel speakers who rehash the same reheated business wisdom that most people have heard many times over, and conference attendees in 2019 will be looking to learn cutting edge information from industry brahmins when they travel to events. To make a conference extra special in 2019, a panel of guest speakers who are acknowledged leaders in their industry can really make for an event experience that is both memorable and informative. With the increasing incorporation of technology into businesses across the corporate spectrum, panellists who can relate their expertise on technology to a given field can really up the ante for professionals who are looking to take their businesses to the next level, and anyone who has seen a recent conference by leading businesses such as Google or Apple knows that an inspiring panel of experts can really make an event stand out. Panellists don't have to be celebrities to make an impression, but they should be people who know the lay of the land in their area of business and can provide insight into what makes for a successful professional in their field. Many conference attendees choose events to see how they might advance in their field, and panellists who can lend sage advice on sound working methods can often outshine even celebrity speakers.
7. Live Music or DJs
While live music wasn't always a part of conferences, it looks as though 2019 will be a big year for the incorporation of live acts into corporate get-togethers, if Silicon Valley conferences have been any indication of the new direction that events are taking. For conference guests in 2019, nothing is quite as important as listening to great music while taking in the experiences of the day.
And with a host of great bands who specialise in playing the conference circuit, there are many top acts to choose from this year, with styles of music for everyone to enjoy. The younger demographic that tends to attend tech-savvy conferences might appreciate an EDM DJ, while bands adept at playing universally-loved rock music hits are always popular for the over-30 crowd. For conference planners who are looking to really put a bit of oomph into the proceedings of their event, live music or good DJs will undoubtedly be a must in 2019.
Event attendees will be looking for a variety of new experiences at conferences in 2019. As a new generation of business professionals revamps the conference experience in new and exciting ways, business leaders from a variety of different backgrounds and perspectives are following suit to provide conference guests with memories, contacts, and friendships that will last a lifetime. Whether you're an event planner or simply hoping at attend the next breakthrough business conference this year, 2019 might just be the best time yet to see why events are drawing a huge buzz across the globe. Above all else, enjoy the experience!

Related Articles