Event planning is increasingly popular and in demand, more now than ever before. It is also an extremely stable career path in today's present workforce.
If you are are looking for a job where there is more action, this career path might be just what they are seeking!
Planning events, though, involves more than one aspect. Since there are different avenues involved in this kind of career, anyone who plans to pursue this career path should be:
Ambitious
Energetic
Creative
Organised
Knowledgeable
Sociable
Able to meet a deadline
In addition to the above characteristics/talents, it is important for a future event planner to be capable of adapting to changes (possibly sudden changes) and unforeseen circumstances.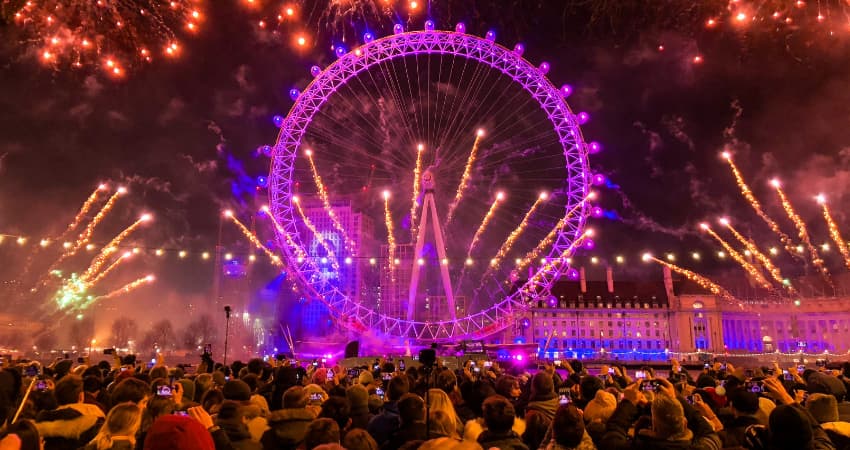 Information Regarding Becoming an Event Planner
This career field, as discussed briefly above, is a field with a wide array of aspects. It is important for you to pick your own "niche"; one that you will enjoy and one that fits your skills, personality, and characteristics. Naturally this can evolve over time, but you need a starting point.
What is a "niche", you ask? A niche is merely a part of a career field that you find interesting and exciting and would love to work in.
Event planning can be categorised in three diverse sections (to begin with):
Working for non-profit organisations
Working for corporations with their events
Planning parties/events for social groups or individuals
No matter which area you select, there are pros and cons to each side, as there is with any job. But that's okay. You can choose one that you believe will fit with all your likes and your personal life schedule, and one where you will be very happy with your remuneration.
Different areas for event planners
Social Events – Freelance Consulting
This area of the career is great for people who enjoy working from the comforts of their own home. They also enjoy offering consultations for events. They additionally enjoy having a flexible schedule and are not involved with areas they are uncomfortable with (like office politics, for example).
Freelance consulting is usually done with smaller groups of people (vendors) and the small teams can meet and talk at your home instead of at an office. You could choose work that you will enjoy the most and become a party planner; like weddings, birthdays, small events at hotels, motels, or eating places. There are many areas if you choose this type of event planning too.
Working for Corporations
Becoming an event planner for corporations is a bigger, faster-paced career path and is very exciting, especially for people who love a fast-paced job and enjoy being around people. This type of event planning usually happens at an office. Most corporations have events when they market new or current products and want to introduce their product brands to the public.
With this area of the career, you would be working with others (as a team), you will have a full schedule, and you might work with diverse third-party merchants when planning events. If you love to see new or current products that are on the market, that would be a perk to this area of planning corporation events too.
Working for Non-Profit Organisations
If you are thinking about becoming an event planner and love to help people or enjoy seeing how non-profits groups help others, you will truly enjoy this area of work!
Some of the events non-profit groups hold are:
Fundraisers – there are so many kinds of fundraisers that can be held (too many to list, but a few of them are: garage sales, bake sales, fairs, contests, marathons/walk-a-thons, etc.)
Athletic events – raising awareness regarding specific issues, for a great cause, or to get others involved in a for-profit group (for Community Relations reasons)
With this area of event planning, there are many options for events and there is always something new and motivating, unlike sitting at a desk all day and doing one thing repeatedly for eight hours.
This career path is full of diversity every day of the week. Figuring out your niche is the first step.
Next, comprehending an event planner's job duties (sometimes it does not feel like work, as it is rewarding and fun) before and after events.
What Happens Before and After an Event/Party – Tasks Event/Party Planners Usually Do Prior to an Event?
Generally, the professional meets with clients and discusses the event plans so the clients comprehend what will happen at their party, where it will be held and the time it will be held. The price for the occasion will also be discussed with the clients before the event.
The next process that generally happens prior to the occasion is a meeting with merchants (when applicable). A couple of vendors an event planner might meet with are:
Equipment deliverers/suppliers
Caterers
The key to these meetings will be to get the best possible pricing for the clients and the best possible vendors, caterers, equipment, furniture hire etc.
Prior to meeting with vendors, caterers, etc., event planners should have a good comprehension of what the clients expect for their event. That includes the goals of clients (like for fundraisers, for instance; what does the client want to happen with the fundraiser?).
During the Party or Event – Tasks Involved for Event Planning Professionals
The biggest task you will perform during events is keeping the guests satisfied, content, and intrigued. When becoming an event planner, this part is an important aspect of the career to consider and remember.
Each event should be organised, and things should go smoothly each time one is held. If events are not organised and become chaotic, it can cost event planners to lose clients, future jobs, and money.
If events are larger, your job will be to hire some extra members (a team) to help with other parts of events. Each team member will have an assignment and you will check in with them often to make certain they are fulfilling their duties as well.
Event planners may also take notes, as many clients wish to see reports after the gatherings (how the gathering went – step-by-step).
Once the Event(s) is Over – Event Planner's Tasks
One vital task you will do is write up a professional, detailed report about the occasion. Some items in the report, besides the details about the whole event, will mention prices and any proceeds that may have been brought in, how many guests attended, and so forth.
Sometimes, the clients will want the event planner to send out surveys to the guests. The surveys will help the clients and event planner, as it will show them what the guests thought about each part of the gathering. The surveys can additionally help with planning future events too.
Training and Sufficient Experience
Formal training for becoming an event planner is very helpful. It will help you feel more confident too and will guarantee your success in this career field.
Event coordinators provide formal training. After the training, you can go on to gain some experience in event planning, and then you are on your way to a new and exciting (and rewarding) career.
A good suggestion, in addition to training, would be to learn more about public relations and communications (written and verbal skills), if you do not already have these qualities. You could additionally obtain a degree in becoming an event planner, if you chose to.
Signing up to do some entry-level work might be necessary for some people. It depends on your education, experience, and knowledge about this line of work. Event management firms are an option.
Job-shadowing (so to speak) at a studio might be helpful and could help you get more experience too. You will be able to see how the event planning career field works will every bit of training, education, and experience you pursue.
More on Formal Training
The courses cover all aspects of this career field. The courses offer training for working with and for corporations. They also have classes that train people in planning weddings.
In addition to online courses, there are webinars on these topics too. These are helpful even after you are in your career path, as they keep you up-to-date regarding the industry.
A Portfolio is a Great Idea
Keeping a detailed, professional, and attractive portfolio for every event you plan is a great idea too. When you meet with present and future clients, you can show them your portfolio, which is like having a live resume. Clients will be able to see how talented you are when they see your records of events you planned.
Certification and Work — Event Planning Career Field
By being certified, you will stand out to clients even more. Certification helps you with additional credibility, which clients look for too. This usually happens after 3-5 years of experience in this field. It is something to consider for later though.
There are many reputable event planning certification programs available. A popular one is the Certified Meeting Professional certification via the Convention Industry Council (CIC). Another well-known certification place is the Certified Meeting Planner program from the International Meeting Planners (IMP).
Getting Your Name Out There More
After becoming an event planner and getting certified, you instantly are recognised as a respective trade business individual. There are usually membership fees for these kinds of groups (trade groups, in this case), but the fees are not normally that high. Being a member will help you keep a public presence, so more clients can find you though.
Such groups also offer free tools for event planners. They have seminars, webinars, informative articles, and continued education, for starters. And most of the material is available on the Internet today.
So, if you are becoming an event planner, or you are already in this line of work, joining such organisations is another option to help you increase clientele and help you stay up-to-date on other event trends.
When you are ready, if you are not already working in event planning, your new business venture will require you to:
Gather the people you will need to help with events (your team)
Guarantee that you have adequate, diverse strong relationships with merchants, caterers, etc. you will need for each event you plan
A software program to make your job easier (if applicable)
We've touched base on a few aspects with planning events and types of groups and/or companies event planners might work for in this article. There are other types of groups, individuals, and businesses that hold events too; so many more than you read here.
Whether you have a few years of experience in planning events, or are just starting out as one, or you are thinking about becoming an event planner, we hope the information in this article helped you and inspired you in many ways!
Related Articles