Event planning can be stressful for even the most experienced planners, there are usually budget issues time concerns and something that will always go awry. For most corporate planners, time management ideas and efficiency are the top issues that lead to a more stressful event. Here are the top corporate event planning tips and ideas from industry experts to help ensure that your next corporate event is more efficient, less stressful, and considered a corporate hit!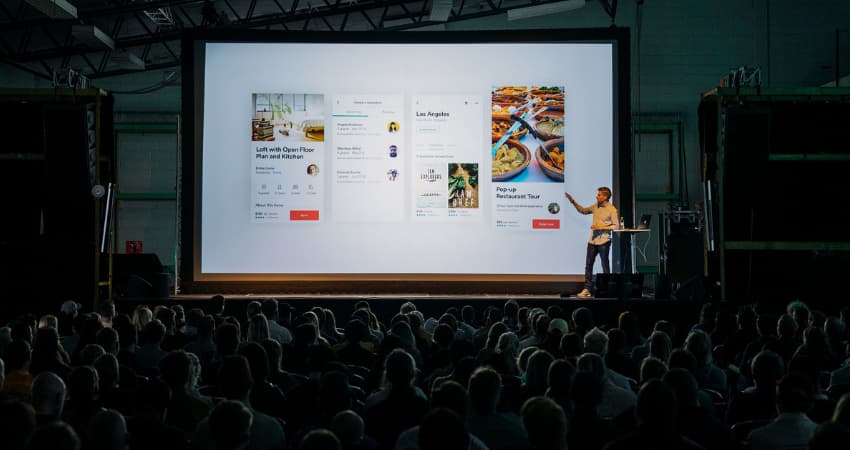 Corporate Event Planning Tips
1. Organisation
Organised work habits set the foundation for efficient and productive event planning. Organise your days. Organise your desk. And, organising your time can help cut fatigue, improve efficiency, and help develop successful work habits. Having energy and focus creates the foundation for the creativity that you will need to ensure your event is a success. Nearly half of all event planners (44%) say that their biggest and most problematic barriers to creativity and productivity are last minute requests and rushing through the motions.
2. Remain Budget Conscious
Having a budget allows you to stay within your parameters. By creating and sticking to the budget, Event planners avoid the sticker shock of going over budget and can maximise their return on the event. It is also recommended to calculate a contingency plan to cover any unexpected costs, an additional 10-25% is a good safety net. Utilising resources such as spreadsheets and apps like Super Planner allow you to be in control of the budget's finances, event capacity, staging, and calculators.
3. Choose Your Venue Early
Choosing your venue is the most essential part of your corporate event planning. It can make or break your level of stress. Focus on venues that are handicapped accessible and provide essentials such as catering, seating, lighting and any other technological perks like Wi-Fi and IT support. No matter the experience you are trying to create be it traditional, nontraditional, or Avant Garde; it is important to ensure that the venue is always trustworthy, secure, and flexible. Ensuring that this checklist of accommodations is complete will lessen the burden off from the to-do list of your own.
4. Ensure Each Contract is Clear and Concise
The more detailed information contained in your contract, the lower the chances of any manipulation or misunderstanding by either party. This goes for contracts created by yourself as well as any of the event's vendors or partners. This is extremely important for quotes. Please ensure that any quotes for your venues include all taxes and any surcharges, as well as contingency and setup fees. Reading the fine print may be tedious but will save you a headache, time, and money in the long run.
5. Avoid Last-minute Changes
As an event planner, you are a Composer to an orchestra. With your vendors, consultants, sponsors, and other stakeholders as your Symphony. Expectations should be set up front. It is your responsibility to make it clear, best through contract, that there can be no additional changes or cancellations after a certain time and date. Although your event may not be void of last-minute changes, it is important that your policies institute penalties that are sure to discourage them.
6. Automate Your Registration Process
Automating your reservations through sites, like Eventbrite can reduce the amount of stress and eagerness that comes with maintaining an organised headcount spreadsheet. Sites that automate reservations and registrations not only keep the headcount figures for you, but you are also able to generate the reports needed to ensure details of the guests are not compromised.
7. Word of Mouth Marketing
Enable your guests to spread the word through the beautiful world of social media. Create consistent and strategic brand messaging. Utilise all social media platforms for their intended purpose. Post live videos, visually pleasing photography, and connect them all with custom hashtags. Branding your event upfront will pay off when guests begin to share their own posts to their social media accounts, employing your hashtags.
8. Automate as Many Other Tasks Possible
There are many ways and function to employ automated systems. Automate the tasks that are completed by you or your team daily. Doing so makes way for better communication, creativity, and creates a more efficient work environment. Other automation options include integrating ticketing technology with sales data. Or syncing event information and to-do lists with your team, ensuring that every time a task is complete, the information is communicated to every person on your team.
9. Information Is Everything
Having data allows you to make quick, educated, and more efficient decisions. Having the figures to back up the reasoning behind your decisions ensures that you spend less time trying to make them. Equipping yourself with accurate data about sales, operations, and marketing gives you the power to negotiate and analyse the effects of your decisions. You will know right away which social media outlets are effective. Or, which marketing outlet produced a better outcome. Analysing your return on investment allows you to not only make better decisions but fine-tune those decisions as well.
10. Prepare for the Worst
Event Planners would love for each event to go on without a hitch. The reality is, it may not. No matter the largest calamity or the smallest snafu, it is important that you are well prepared and have a contingency plan in place. Weather, a traffic jam, technical issues – can all cause an imbalance to your event. But having a tactical plan and liability insurance in place will help if things go awry. It is suggested that you carry liability insurance for at £1 Million, or more for larger events.
11. Get Feedback
Take every opportunity possible to make your next event even better than the one before. Send out surveys to be completed by your guests within 24 hours. Adding an incentive to complete the survey will help ensure that your guest actually read through the survey. Remember that responses, no matter if they are positive or negative, are intended for you to gather the most information from your guests as possible. The idea is to take the critique, apply it to your next event, and make your next event a greater success.
Remember that successful events just don't happen overnight. It takes time, organisation, and detailed planning. Employ as many ideas, processes, tips, and technologies as necessary to help ensure that you and your team will plan an event that will be remembered for all the right reasons.
Related Articles