Any time you are planning to attend an upcoming trade show exhibit to promote your business or brand, there are a few factors to keep in mind before completing the display setup and sharing the message you want to convey with attendees. Knowing how to go about planning a trade show exhibit properly and what common mistakes to avoid can help you to stand out professionally while also giving attendees the most valuable information at the entire show or conference itself.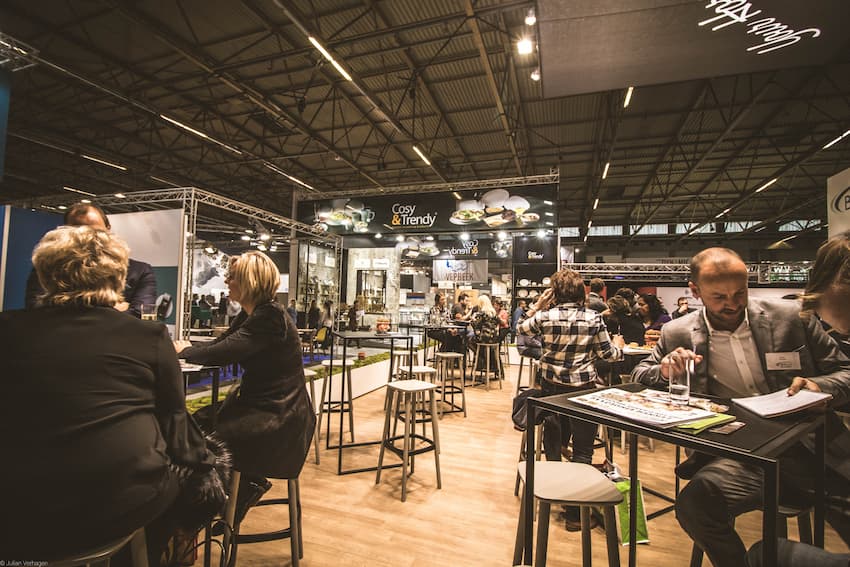 Consider the Trade Show Audience
Before you can begin planning a trade show exhibit of any kind, it is imperative to consider the audience or demographic of attendees you will be presenting your brand to throughout the event. Knowing the demographic and age statistics about the audience you will be sharing your brand with is a way to determine which methods of promotion are likely to work best once you are in public.
Review Other Well-Received Trade Show Displays in Your Industry
Gathering ideas and inspiration for your own trade show display is possible by reviewing other well-received trade show displays in your industry. You can browse and compare trade show display setups within magazines and by searching for various display setups and samples right from home, online. Comparing other displays from trade shows in your industry is not only a way to find inspiration for your own setup, but it is also a method of determining which setup and layout is the most efficient with sharing information and attracting a larger audience simultaneously.
Delegate Tasks to a Specific Team When Prepping for a Trade Show
When you begin prepping for your upcoming trade show exhibit, delegate tasks to specific employees or a designated team you have set aside while prepping for an upcoming trade show or event. Delegating tasks to help with setup, shipping, organizing and presenting helps to ultimately save time while ensuring all tasks are completed by the time the trade show event is live.
Give Away Promotional Products
Give away promotional products at your next upcoming trade show such as custom mouse pads, coffee mugs or tote bags and pens that represent the brand you are trying to share with attendees. Giving away promotional products at your next trade show event is a sure-fire way to stand out against potential competitors who are in the same market.
Avoid Covering Display With Your Products and Information
Any time you are planning a trade show exhibit for your business or brand, it is important to consider the overall setup and display you have in mind before covering it with products and information related to your brand. Always ensure that any items you have on display visually or with video are visible to all passers-by, even if you have fliers and promotional products you want to display to those walking by you. Ensuring your actual visual display is visible throughout the entire trade show event is just as important as properly conveying the message of your business or brand.
Do Not Use Small Fonts
Always avoid using small fonts when printing materials for trade show events and other conferences for businesses. Small fonts make it difficult to read information presented by companies, causing others to become easily distracted or uninterested in what the brand has to offer. Using large fonts and words that are direct and to the point is highly recommended regardless of the type of brand or product you represent professionally. You can find large fonts to print with by browsing online communities for fonts that are free to download and use for both personal and commercial purposes.
Ensure All Materials Used Are Well-Branded
It is essential to ensure all of the materials you are bringing to your next trade show even are well-branded and match one another's designs. Ensuring your visual displays, promotional products and printed material related to your brand all integrates the same logos and branding look is a way to boost your professional credibility and the reputation you have in any industry or field.
Knowing how to plan for your next upcoming trade show and what common mistakes to avoid is a way to stay ahead of your competitors while also increasing your professional reputation and the credibility you have in your industry. Taking the time necessary to thoroughly plan your trade exhibit to tailor the brand you represent is highly recommended whether you are seasoned at attending trade shows or if this is the first conference or trade show you are attending professionally.
Related Articles