Knowing how to organise the details means you are more likely to achieve your event goals. Whether it's a charity gala, product launch, exhibition, conference, or garden party. We take a look at the Who, What, Where and How in this event planning guide.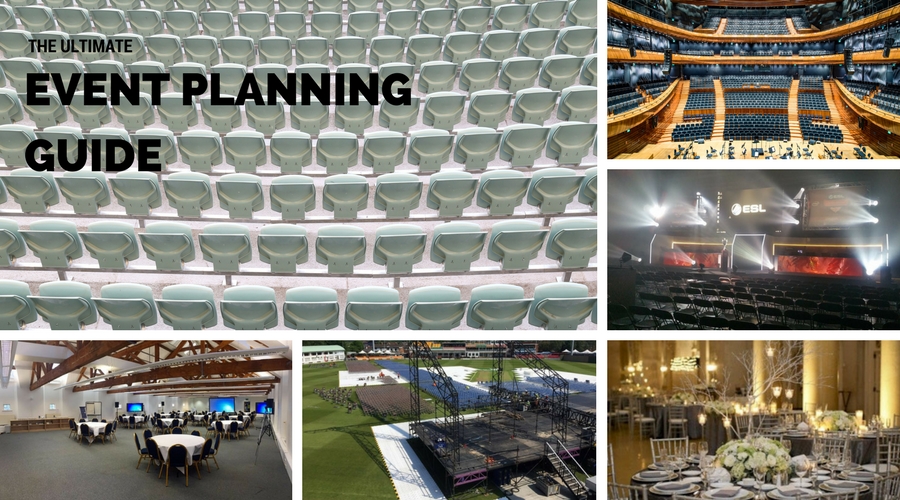 WHO
Event planning is about attracting people to your event, pleasing the people involved, and finding the people to help put it on.
Guests
Begin by thinking about who is invited to the event and why they attend. Keep them in mind, and plan an event they want to be at, that's the trick to any successful event.
Accessibility Issues
Keep your event open to those with disabilities. Wheelchair accessible conveniences and providing a British Sign Language interpreter are great ideas. To take things above and beyond, consider expanding the budget to include things like valet parking or shuttle services.
Planning for Children
If you're planning children's activities at your event you need to be clear about whether or not you will be providing child-minders for unsupervised children. All volunteers working with children should be thoroughly vetted and have background checks completed in advance to ensure safety. It might be wise to partner with a professional organisation for any provided child-care.
Speakers, Presenters, Entertainers
If your event features only one keynote speaker you need to identify early on who would be the ideal choice. Be sure to have more than one possibility. Having the flexibility of a second or third option already in mind lessens the panic if your first choice is not available. Plan to book popular speakers and entertainers well in advance to avoid scheduling conflicts.
Volunteers and Staff
Your organisation may be well-staffed, but chances are you'll need to recruit help early on. Advertise planning meetings and ask other local organisations if they can provide support for your event. Many event locations already have insured staff that they can make available for your event. Be sure to ask about additional expenses for using event location staff.
Your role as organiser will be to track and direct the efforts of everyone involved. Be clear about the chain of command, ask for regular progress reports, and communicate with the whole group often to prevent duplicating efforts and making costly mistakes. The larger the event the more volunteers you will be managing, consider structuring subcommittees with individual chairpersons who meet regularly together to report on their team's progress in areas like:
Location Management
Programme – Keynote Speaker and Break-out Groups
Music and Entertainment
Publicity and Social Media
Budget – Sponsors and Fundraising
Sponsors
Your event may be funded by community contributions, corporate sponsorship, or by one individual. Be clear about what contributions you expect to receive and what, if any, promotional consideration will be given in return. Put the terms in writing, whether it's a mention on social media, a thank you from the presenter, or an advertisement in the programmes. Sponsors appreciate a business-like footing, and it will help you track obligations, follow-though, and maintain a good relationship with your donors.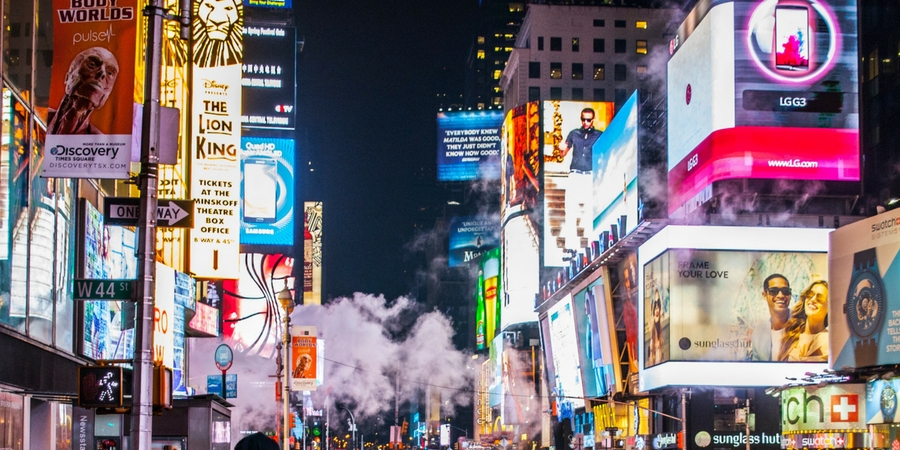 Influencers
With the impact of social media these days it is important to not only know who your ideal guest is, but to know who they listen to. What tweets do your attendees follow? Who's Instagram, blog or Pinterest post will convince your target demographic to attend your event? "Influencers" can leverage social media in your favour. Check their personal accounts to make sure they've got relevant and engaging content, then offer them a free ticket to promote your event.
WHAT
You want to keep your guests attentive and engaged. Boring speakers, bad food, and other blunders may make your event memorable but that doesn't mean it was successful. Make sure your choices take into consideration both your goals and your guests.
Program
Designing an effective schedule will set participants at ease, allow space for natural conversations, and prevent the event from overwhelming your guests. For lengthy events consider changing the parameters – introduce an unexpected element to keep things interesting.
Morning Sessions
Take the night owls into consideration and remember to allow time for those who may still be sleepy to grab another coffee at the start of any morning program. To help them wake up, offer a chance to stretch with mid-session interactive activities. "People bingo" or other networking games get people out of their seats and prevent meetings from becoming naps.
Afternoon Sessions
Use interactive techniques and break-out sessions to keep people engaged after lunch. Try adding interest with audience debates, or give people an excuse to check their phones by creating an online poll as part of the program participation.
Evening Sessions
Provide additional networking opportunities at sales conferences, corporate retreats, or continuing education events by offering optional evening entertainments. Board games in the lobby, or an after-dinner dance with live band — the relaxed setting will be appreciated.
Food
Whomever you select to cater the event needs to be aware of your requirements. Good caterers will work with you to create an enjoyable menu that stays within your budget, without looking like it's on a diet.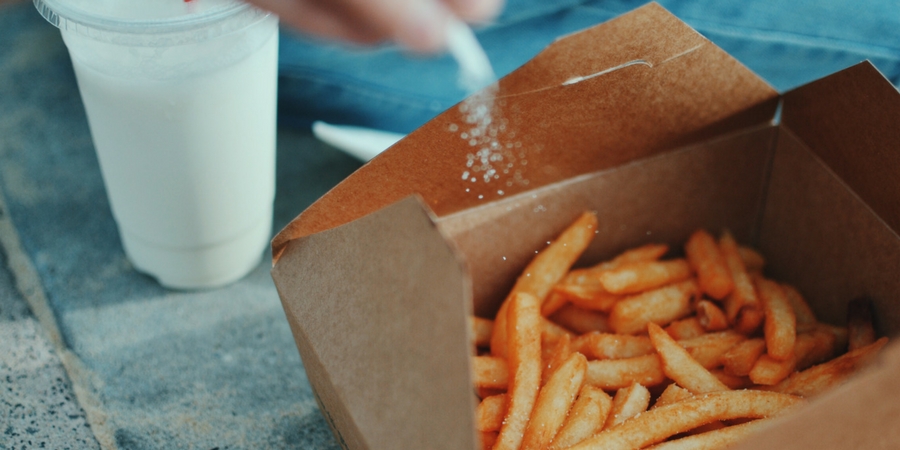 Full Service Meal
Excellent for formal events, galas, and for seminars or award ceremonies where you want people to remain seated to minimise distractions, sit-down meals encourage intimate conversations and small-scale networking. Generally a more expensive option due to staffing considerations, work with your caterers to select one or two main courses that stay mindful of dietary restrictions your guests may have.
Buffet
A popular option for mingling crowds, buffets accommodate a wider variety of dishes, while double-sided buffet lines increases fraternisation. For larger groups use multiple bars to keep things flowing, and offer a variety of seating options.
Things on Sticks
A budget friendly option, passed round hors d'oeuvres keep guests focused on conversation – not finding food. If your event occurs over a mealtime, do offer something with a little substance to it. A mix of hot and cold options makes it easier to keep the staff circulating.
Interactive Stations
A particularly good choice for smaller groups with diverse dietary considerations, a mix of "build-your-own" bars and chef-attend stations can offer guests a customized meal. It's fun, and works quite well for networking breakfasts. Just don't forget to also provide chairs and tables.
WHERE
Create the right atmosphere with the right location. Dedicated event venues, like the NEC, or Event Spaces, hotels, church halls, sports centres, cinemas, zoos, public parks, and stately homes are all offering rental spaces for events. When selecting your site be sure that it fits with your organisation's image and the branding you're creating for your event.
Conduct a site inspection to determine benefits and limitations of each potential location. Be sure to ask plenty of questions. Last minute changes often result in additional expenses.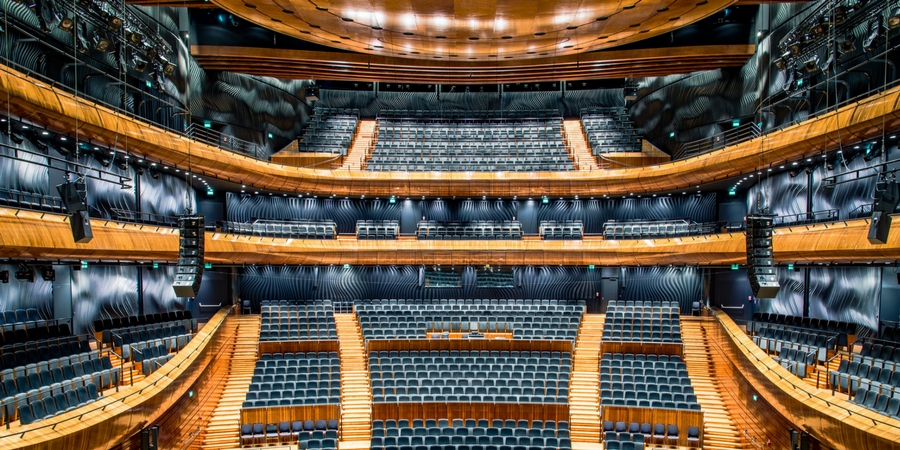 Checklist: Questions To Ask When Booking a Venue
What is the legal or maximum capacity of each space?
What permits are required for events at that location? How much do they cost, and who is responsible for securing those?
Does that venue work exclusively with preferred vendors? If not, do they have caterers, decorators, lighting companies, florists, or photographers they recommend who would be familiar with the location?
Are you allowed to move furniture or put up decorations?
What audio-visual equipment, lighting, stage equipment, tables and seating is available on-site?
What technology integrates with the event location's equipment to avoid technical difficulties with presentations?
Is there a kitchen?
What sort of prep and staging areas are included with the main space rental?
For outdoor locations, is the marquee a separate cost and who provides the generator?
How many hours are included in the rental? Is time to set-up and break-down going to be an added fee?
Is Wi-Fi access included?
What accommodations are made for parking?
Is there a trained first aide responder on site? How do they handle accidents and emergencies?
Who is responsible for securing liability insurance for the event?
How late can events run?
Does the venue offer branding options like customizable signage or billboards? When can you hang promotional banners?
Does the venue offer any cross-promotional opportunities like listing your event on their website?
What is their cancellation policy? When is your deposit forfeit if you had to cancel?
Do they expect ongoing construction or remodelling projects during the time of your event?
Will other events occur simultaneously, or will your event have the space exclusively?
WHEN
When setting the event date, consider conflicts with major sporting events or holidays. Be sure to give yourself enough time to smooth out the details, especially for a first time event.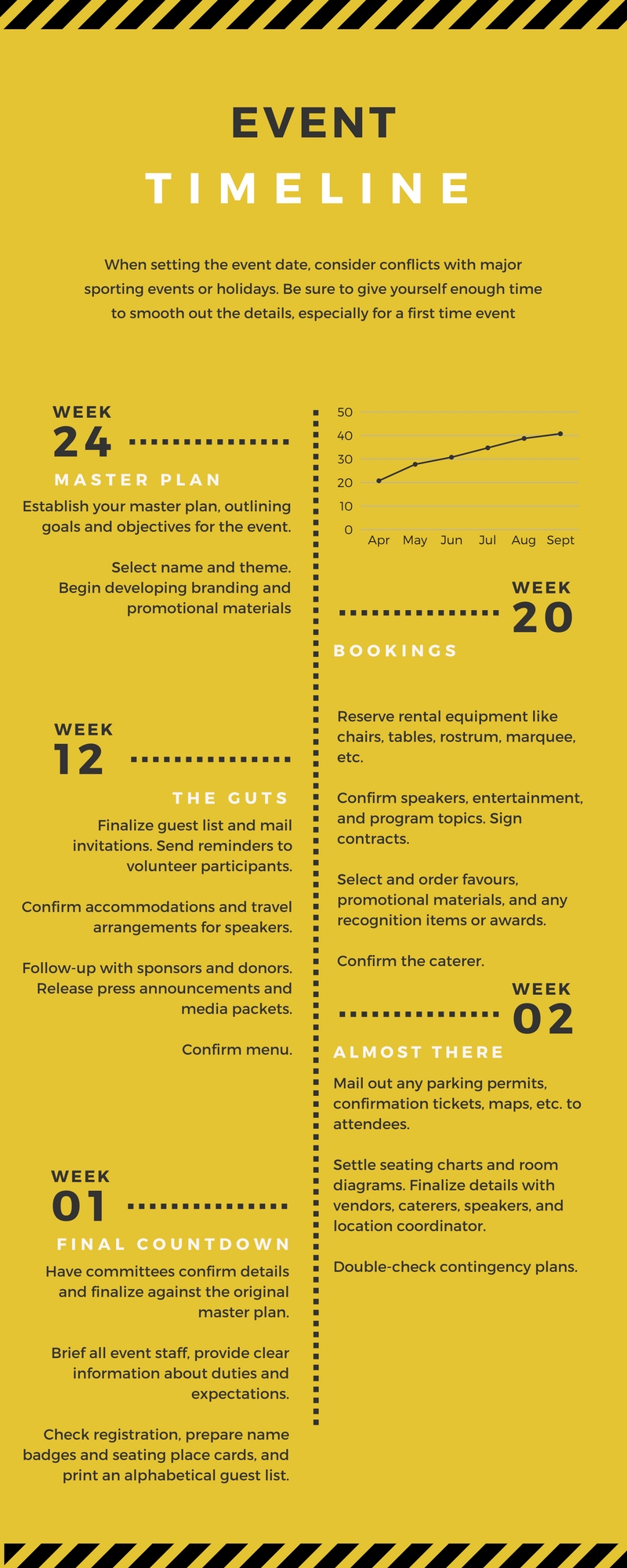 Checklist: Event Timeline
Six Months to a Year Before
Establish your master plan, outlining goals and objectives for the event.
Select name and theme. Begin developing branding and promotional materials.
Identify ideal guests and begin collecting contact information for mailings.
Select the date and rain-date.
Reserve venue, negotiate details, and develop contingency plans.
Begin recruiting volunteers.
Forge relationships with vendors and establish high-low budget estimates.
Get administrative approvals, and file for permits.
Select and book speakers and entertainment.
Obtain sponsors and funding.
Four to Six Months Before
Reserve rental equipment like chairs, tables, rostrum, marquee, etc.
Confirm speakers, entertainment, and program topics. Sign contracts.
Select and order favours, promotional materials, and any recognition items or awards.
Confirm the caterer.
Set entry fees and enable online registration.
Develop press release and advertising materials.
Print tickets, posters, invitations, and brochures.
Cross-link your website and Facebook event with other online calendars.
Leverage social media with influencers, blogs, and tweets about your event.
Two to Three Months Before
Finalise guest list and mail invitations.
Send reminders to volunteer participants.
Confirm accommodations and travel arrangements for speakers.
Follow-up with sponsors and donors.
Release press announcements and media packets.
Confirm menu.
Finalise decisions with florists and decorators and confirm rental items.
Finalise audio-visual programs and multi-media presentations.
Re-inspect event location.
Recruit additional volunteers needed for the day of the event.
Two Weeks Before
Mail out any parking permits, confirmation tickets, maps, etc. to attendees.
Settle seating charts and room diagrams.
Finalise details with vendors, caterers, speakers, and location coordinator.
Write any necessary introduction speeches.
Double-check contingency plans.
One Week Before
Have committees confirm details and finalise against the original master plan.
Brief all event staff, provide clear information about duties and expectations.
Check registration, prepare name badges and seating place cards, and print an alphabetical guest list.
Confirm details for media interviews and photo-ops.
Make a timeline for set-up and break-down, listing all deliveries.
Collect all promotional materials, trophies, gifts, etc.
Prepare event kit with tape, markers, staplers, sewing notions, anything you might need.
Request change from the bank for cash box.
The Day Before
Position signage to direct traffic if needed.
Organise check-in tables with cash box, guest lists, registration packets, etc.
Confirm media attendance.
Complete set-up, and make sure everything necessary is on location.
Day of the Event
Arrive early.
Have extra parking permits, seating charts, guest lists, meal orders, etc.
Run sound and tech checks.
Confirm volunteers and staff are present and ready.
Relax. You've got this.
After the Event
Analyse feedback from guests, volunteers, and vendors.
Send thank you notes and acknowledgement letters.
Review financial status and revise budget.
Pay outstanding bills.
Evaluate event feasibility.
Update online event information with photos and post-event reviews.
Begin work on next year's event.
HOW
Plan in detail, stay organised, support your volunteers, review your budget regularly, and plan an event you'd want to attend.
Put Together the Budget
Event budgets consist of what you'd like to spend and what funding comes in. When you begin planning, note critical elements versus extras you could cut to save costs later. Find ways to maximise your budget, like selecting locations that include on-site caterers, presentation equipment, and free parking. Some costs vary with the number of guests, so set those numbers higher in your budget to allow for contingencies.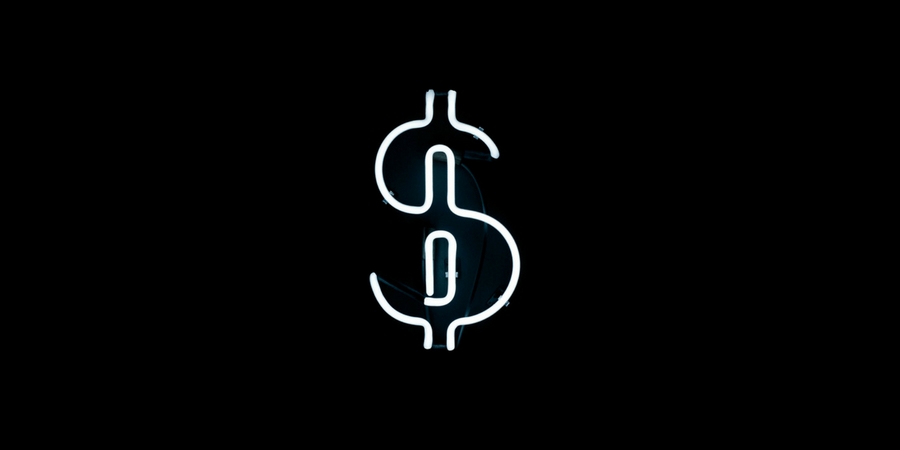 Forecast expenses for:
Venue
Publicity
Equipment Hire
Catering
Decorations
Presenters and Speakers
Transportation
Phone Bills, Postage, Deposits
Printing
Website
Photography
Insurance
Licencing Fees
Children's Activities
Custodial
Security
Then make plans for how to cover those expenses. Consider corporate sponsorship for funds or items. Each event will be different, but you might have an entrance fee, a raffle, or charge booth fees in a vendor market. Partnering with another community organisation could provide the location or staffing for the event. Be creative.
Publicity
You've identified your ideal guest, and you're planning an amazing event. But how do they find out about it? See a poster downtown? Re-tweet event reminders? Hear a local radio mention? Start marketing your event early. A teaser or "save-the-date" announcement gets your event on the calendar and you can follow-up with more details later.
Give your event an attention grabbing name, a stand-out tagline, and design a unique, recognisable logo. Branding your event gets you noticed. Try cross-promoting similar events and organisations. Use traditional marketing techniques in combination with social media to target your best guest list. Don't forget to use post-event publicity to maintain relationships and build a base for your next event.
WHY
What is the purpose of your event? Whether it's for fun or for fundraising your main goals impact every aspect of the event planning process. Set clear goals for what you want to achieve, who your guests are, and what success looks like for your event. Creating measurable objectives at the outset also gives you a way to evaluate and improve your event. It can seem daunting, but with a little experience and a lot of organisation your event will be fabulous.
For more information on hiring tables or chair hire, contact our hire team direct.
Related Articles