With crowds, comes the responsibility of ensuring every attendee stays safe and enjoys themselves. Most importantly, organisers of huge public events must always be wary of crowding and other risks that come with bringing many people together.
Even with great event planning, reasonable steps must be taken to ensure the walkways or routes used by pedestrians and the organisers are cleared out at all times to facilitate free movement of people, equipment's and vehicles. There must be ample staff to cover the event grounds.
The most important staff stations include the presentation room, registration lines and service station. The staff should also be well-versed with the venue outlay, from the exits to the restrooms. For communication purposes, the staff can be handed personal communication devices such as dedicated cell phones or radios. A solutions person can be deployed to coordinate activities and promptly respond to any queries that may arise.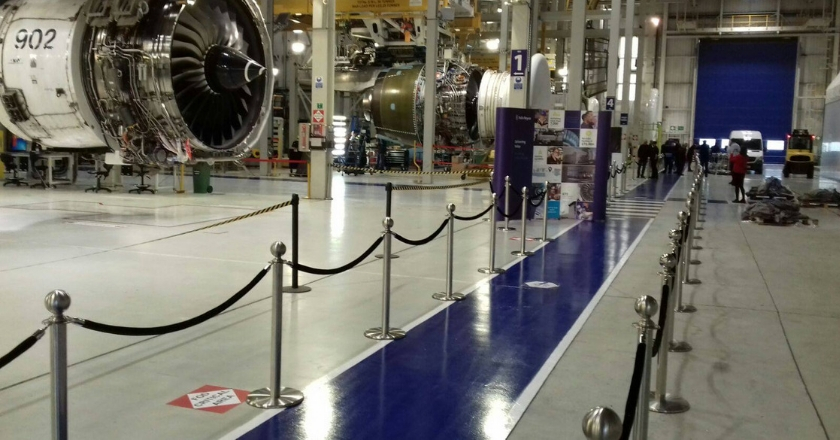 Best Practices for Ensuring Crowd Control
The best practices for ensuring crowd control should always be adhered to whenever people gather in high numbers. To effectively control the crowd, the crowd management staff needs to discern the following crucial factors:
Study audience characteristics – the staff must always be aware of audience characteristics. This can be analysed by understanding the type of event, reason for gathering and the temperament of the crowd.
Control access to liquor – no matter how well the vent is organised, free access should be controlled because alcohol is more often than not the catalyst for most troubles witnessed during public gatherings. However, the problem of alcohol and drugs may not be such a serious issue when it comes to controlled gatherings in a convention or conference.
Screen the attendees for contraband substances – just like alcohol; scrutiny should be conducted to weed out contraband items like drugs to prevent acts of lawlessness.
Maintaining minimal access points – as part of effective crowd control, the access points should be kept at minimal, and each should be manned by trained personnel. If the number of attendees is high, the personnel should be in a position to stop new patrons from accessing the site to keep the crowds at manageable levels. Event organisers should ensure every member of staff understands their role and what is expected of them with regards to decorum. If the team is inexperienced, staff training should be instituted before the event.
Security – depending on the type of gathering and size of crowd that is expected, the event organisers may incorporate trained security personnel to man security. A third-party security can be hired at such events because they possess the necessary training to work under stressful conditions. The security team is best placed to use metal detectors to scan the arriving guests. Because of their limited numbers, the team should encourage the attendees to report any suspicious activities or situations that may lead to potential problems. If problems arise, the security should be able to contact emergency ambulance and law enforcement.
Why Create a Crowd Control Plan
Large events do come with potential risks like crowd disorder, injuries and destruction of property. For this reason, event organisers must put in place right measures to ensure everyone gathered stays safe throughout the event. Organisers can start by creating an exhaustive risk evaluation and emergency plan as well as the deployment of appropriate crowd control measures.
Risk Evaluation
Event organisers should perform a risk evaluation of the event to stay on top of things. The assessment will involve reviewing all the possible scenarios that may occur and plan for them. Because of past histories of tragedies, the team should ensure the exits are unobstructed and guarded if necessary to ensure free flow of people and equipment's throughout the event.
Craft an Emergency Plan
An emergency plan is critical during a public gathering. The plan will take care of unexpected events such as evacuations and injuries. When crafting the emergency plan, efforts must be made to give emergency responders and their equipment's easy access to the event venues.
Your local crowd control equipment experts!
Events require proper crowd control measures and equipment's. The whole idea of crowd control is critical to ensuring public safety and smooth flow of traffic. BE Events supplies a wide selection of event and crowd control hire solutions, from café barriers, retractable stretch barriers, pedestrian barriers, crowd control barriers and fencing panels.
The choice of crowd control barriers is generally determined by factors like the size of the venue, guest profile, presence of alcohol and the atmosphere of the venue. The other important factor is the location of the event, whether indoors or outdoors. Choosing the right crowd control barriers is critical in ensuring safety, good use of space and optimal enjoyment.
Crowd control barriers typically feature interlocking mechanisms for easy attachment and detachment. BE also offers a range of traffic management cones. Please contact our event hire teams for details on a crowd control solution for your next event.
Related Articles