While 'audience engagement' may seem as though it's a buzzword for many event planners, it's become an increasingly prominent trend. The primary reason for this is that quite a large number of professionals have seen the various benefits that it can offer.
Despite this, quite a large number of event planners might not know what's involved in the process and what they should do to capitalise on it. Some that do many also find the choice of audience engagement tools quite overwhelming.
However, this doesn't have to be a confusing process for the majority of people. Instead, there are a few things that event management professionals will need to know about the trend.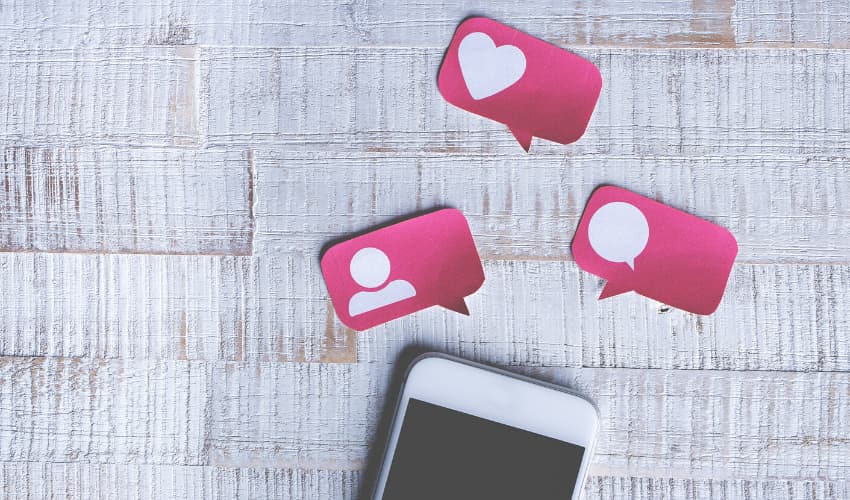 What Is Audience Engagement?
The term 'audience engagement' can mean a variety of things to different event planners. As a result, the definition can depend on who you're speaking with. However, there are a few things that each of these has in common, with the first being getting an event attendee to do what you want them to do.
This means that it can encompass the content and interactions of the event, with each of these being geared toward inspiring them to take action. Alongside this, definitions typically focus on meeting an attendee's needs and what they walk away with once the event is finished. This could include merchandise, among other things.
As such, audience engagement can best be described as the strategy of turning attendees into participants at an event.
Why Audience Engagement Matters
Though many people have started to see various advantages to the niche, some may not know why it matters, if at all. As studies have shown, audience engagement can matter for a variety of reasons, with one of the most notable being building a knowledge foundation about attendees.
This should result in event planners determining what is and isn't effective when advertising to particular audiences. Subsequently, this should mean that they'll be able to create more effective sales funnels, which should mean that there will be a domino effect on revenue.
This could also mean that it will give event planners a competitive edge when marketing to event attendees, which can be seen in a variety of ways. The first of these is that they'll be able to attract more people to an event while increasing the number of people who participate while there, such as purchasing items.
Alongside this is that events are primarily focused on creating experiences. To do this, event planners will need to know what is and isn't useful in developing them. This should mean that audience engagement is a way to research ideas in creating high-quality events that build a large customer and revenue base.
Audience Engagement Tools Every Event Planner Should Know
With how broad audience engagement can be, many event planning professionals may not know what tools they need for it. Despite this large range, there are a few tools and apps that the majority of event planners should have.
Mentimeter
This is an audience voting app that could prove to be essential for event planners hosting competitions. Mentimeter provides real-time results and can represent them in a variety of graphs and charts. It can also handle up to 30,000 votes every minute, which can make it a compelling choice for larger events.
There's also a significant amount of customizability with its interface, with event planners being able to use open-end or multiple-choice questions, as well as ratings and word clouds. Companies should also be able to include their branding, among other things.
Glisser
Glisser is an app that could be well-recommended for event planners who hold more business-oriented events. The tool allows presenters to share presentations to attendees through their smart devices.
The audience will be able to engage with these slides by liking and commenting on them while being given the option to share them on social media. They can also be downloaded so that attendees can share them with colleagues or use them as a reference in the future.
Glisser avoids the need for printed handouts and provides a significant amount of convenience for both attendees and event planners.
Buzzmaster
This is an audience engagement app that takes things a step further than many of its competitors; instead of being just an app, real-life 'Buzzmasters' who moderate audience responses in real-time. There could be a variety of benefits to this, especially when you consider who the Buzzmasters are.
Typically, these will be either professional event managers or journalists who can sort through large numbers of comments with ease. By doing so, they can find the most interesting remarks while also issuing prompts to audiences to stimulate a conversation.
Crowd Mics
Crowd Mics is one of the more relatively unique audience engagement apps on the market. As the name would suggest, it's a tool that can turn audience members' smartphones into mics, which can then be connected to the venue's sound system.
Coupled with this are features that allow moderators to control whose voice is heard through the sound system. This can be quite effective for many forum-style events, which typically need several employees on the floor with microphones.
There are a few other features that are also included, with some of the more prominent of these being polling and comment generation.
Catchbox
While Catchbox isn't an app, it's still a tool that could prove to be quite useful for many event managers in the same way that Crowd Mics is. This is a physical product that acts as a wireless microphone that can be thrown around a venue. As a result, moderators will be able to throw it into the audience for questions.
Attendees will then be able to throw it to others who want to ask questions of those on stage. This could also prove to be a fun alternative to audiences passing a microphone back and forth while being just as engaging.
Live Insights
Developed by QuickMobile, Live Insights allows the audience to vote, answer questions, or rate statements. The questions that are included in these surveys can be created either in advance or on the fly, giving event planners a certain amount of versatility with the tool.
This should also mean that you'll be able to customise the questions and polls depending on an audience's response. In turn, this should also help to increase engagement rates.
Power Vote
The majority of audience engagement apps depend on everyone in the audience bringing and using a smartphone. While the majority of people will have one, the approach could instead alienate those that don't or who would prefer not using the device.
This is what Power Vote focuses on, as it's a keyboard that can be given to individual audience members to vote with. They're also quite easy to understand and should display results in real-time.
Event planners should be able to utilise multiple-choice questions when doing so.
EngageNow
EngageNow offers quite a significant amount of functionality, with the majority of this focusing on polling and surveys. One of the most prominent benefits of this is that it encourages audiences to interact through a variety of attractive and well-designed polls.
Event planners should be able to customise this to a large degree, which could help improve brand visibility, among other factors. It can also be used to source questions and comments from the audience during an event.
eventScribe
EventScribe offers quite a comprehensive number of features for event planners to take advantage of. This includes the ability for audiences to interact with each other, ask questions, and even connect on social media platforms.
Audiences should also be able to download and annotate presentations while then being able to share these insights with other participants. As a result, this could be one of the more social-friendly options to choose from.
Confrenz
Confrenz primarily focuses on getting feedback on an event, with the majority of this being done through a rating scale. However, it also includes the option to accept more in-depth opinions from attendees, which could prove to be vital for future events. Also on feature are a variety of social media integration tools, among others.
What To Consider When Choosing An Audience Engagement Tool
While there is a variety of event management tools that stand out from the crowd, many people may struggle to choose between them. However, this doesn't have to be accurate, as there are a few ways to differentiate between them.
Though there are some factors that you might want to emphasise more than others, you should still pay attention to each.
Features
The features that are included in an app should be the first things that you should consider. To do so, however, you'll first need to know what you're looking for. Since this is something that can vary drastically from app to app, it should help you differentiate between many of them.
However, there are still quite a large number of apps that offer similar functionality. There will still be a few noticeable differences, although you'll need to determine whether these will apply to your needs.
For example, if you're looking for a tool that encourages attendees to give feedback, you'll need to choose something quick and easy to install. Alongside this can be GPS tracking on devices so that you can track how users interact with your event.
Some of the more high-quality apps will offer the majority of these, although this will have a significant impact on the price. However, you should be able to find one that provides the functionality that you're looking for.
Accessibility
While accessibility can be related to functionality, it's a factor that deserves a significant amount of attention in its own right. The main reason for this is that it encompasses how user-friendly your audience engagement tools are. This can subsequently have an impact on how many people engage with the app.
There can be a few other things that can be related to this, with one of the more notable being whether or not it requires internet access. If it does, then you'll need to make sure that the venue provides this, as you shouldn't assume that all attendees will use their data.
You should also consider whether any passwords, QR codes, or anything else will be needed to access the app. As a rule of thumb, you should make sure that it's as easy to log into and engage with as possible. This will help to ensure that as many attendees as possible use it.
Cost
Budget will naturally be a serious concern for the majority of event planners. As such, you may need to spend a large amount of time comparing the price of the tools. While there isn't a substitute for value, sometimes you could find yourself paying for additional features that you don't need.
Should this be the case, then you might want to consider a more low-cost solution that offers services closer to what you're looking for. This will help keep your expenses low while still allowing you to take advantage of the features you want.
However, this will mean that you'll need to pay a significant amount of time looking at the features to make sure that it offers what you need. As your events and requirements grow, you'll be able to upgrade each of the tools and apps that you use or even replace them with a more comprehensive solution.
Each of the above should play an essential role in your decision, so you'll need to spend a significant amount of time on each. Once you do so, however, you should be able to start creating more high-quality concerts.
Despite how useful each of these tools can be, you'll still need to spend a significant amount of time in various areas. Though the apps will be quite beneficial in doing so, there's no substitute for knowledge and effort.
Using several of the above in conjunction could be the most effective way of increasing audience participation and creating more engaging events. As such, it can be well-recommended that you use a variety of them.
Related Articles: