BE Event Furniture Hire provide a range of furniture suitable for garden parties.
Whether you are looking for extra chairs and tables for an entire garden event, BE provides affordable, efficient and friendly furniture hire for your garden party.
Garden Party Table Hire
We have provided a selection of tables suitable for garden parties.


Transform your garden into a stunning event space with our exquisite Garden Party Table Hire collection. Designed to elevate your outdoor event, our versatile range of tables caters to every occasion, from intimate family gatherings to large-scale celebrations. Our tables are perfect for the ever-changing UK weather and provide your guests with a comfortable, inviting setting.
Our Garden Party Table Hire service ensures a seamless, stress-free experience.
Garden Party Chair Hire
Our outdoor seating hire covers a range of materials and styles, from benches and picnic tables to folding chairs and garden bistro chairs.


Our exceptional Garden Party Chair Hire service offers a diverse range of stylish and comfortable seating options for any event. Whether you're hosting a laid-back barbecue, a fiftieth-garden birthday party, or a vibrant celebration, our extensive selection of chairs has been meticulously chosen to enhance the ambience of your special occasion.
Please contact us if you need help finding something for your garden party.
Garden Party Hire FAQs:
Q: What types of garden party furniture are available for hire?
Our garden party furniture hire service offers many options, including tables, chairs, benches, parasols, and other accessories. We cater to various styles, materials, and sizes to suit your event's theme and requirements.
Q: How do I choose the right furniture for my garden party event?
Consider the theme, the number of guests, available space, and your budget when selecting garden party furniture. Our team of experts can help you choose the perfect pieces to match your event's style and accommodate your guests comfortably.
Q: Can I hire garden party furniture for both indoor and outdoor events?
Our garden party furniture is suitable for indoor and outdoor events. We provide versatile options that adapt quickly to different settings and weather conditions.
Q: What are the delivery and pickup options for the hired furniture?
We offer flexible delivery and pickup options to suit your schedule. Our team will deliver the furniture to your event location, set it up if required, and collect it afterwards. If you are local to us, you can also collect if a small quantity of furniture is needed. Specific timings and fees may vary depending on your location and requirements.
Q: How far in advance should I book the garden party furniture?
A: We recommend booking your garden party furniture as early as possible, especially during peak season, to ensure the availability of your preferred items. However, we will always do our best to accommodate last-minute bookings.
Q: Are additional services, such as setup and breakdown, available?
A: Yes, we offer additional services, including setup and breakdown of the furniture. Our team will ensure the furniture is arranged according to your preferences and safely dismantled after the event.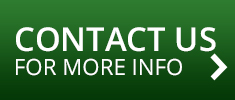 Visit our sister company if you would prefer to buy garden furniture, instead of hiring.
Related Articles