With the onset of the global Coronavirus pandemic we saw a tremendous shift from on-site events to virtual ones. Once the dust had settled on the events landscape, it became clear to event organisers worldwide that this pivot to online events was vital to keep a brand in the public eye. Simply cancelling or postponing events indefinitely would be akin to locking a brand in a darkened room. The proverb "out of sight, out of mind" is apt in this instance, and businesses simply can't afford to be out of mind.
While the dynamics of a virtual event may be different to that of a live event, branding is as important. In fact, there might be an argument for the fact that it's more important for virtual events, due to the increased number of participants you can reach online.
So how do you go about branding your virtual event? Each event is different from others in terms of its audience and goals, but the following tips and ideas can be individualised for most virtual events.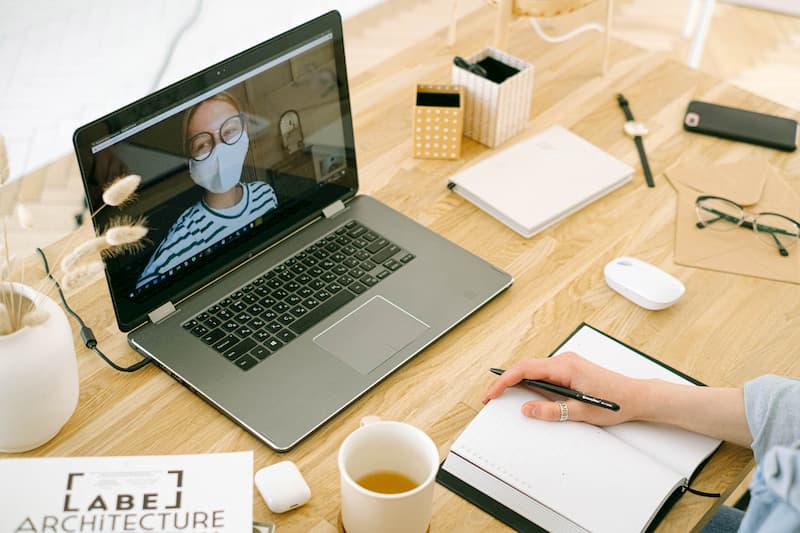 Do Your Research
The first step when venturing into any unknown is to do your research. You may be well-versed in branding for in-person events, but while the virtual world may close some doors for getting your message across, it presents other opportunities. Take some time to look at how your competitors are branding their virtual events, and how their methods might work for your message.
Many tried and tested techniques will usually work for most brands, but you may come across some novel ideas that you can tweak for your event. You may even be inspired to come up with something new altogether.
Make sure that you know your audience so that you can identify what may or may not appeal to them. This will assist you in determining the most suitable ways to bring your brand message to the fore, while getting the best reach. Putting together a well-rounded branding for your event is a notable achievement, but if it lacks appeal for your target market then it's of no use to your brand.
Consistency is Key
Make sure that you link the event brand to your company brand. A company brand provides something identifiable that your market can relate to over a period of time, whether it's a colour scheme, a logo or a tag line.
Your event branding should be such that when people see it they see an extension of your company. A company builds its brands up over time, constantly putting it in the public eye on various platforms until it's easily identifiable. Making your event brand an extension of your company brand enables people to quickly link it to your company, giving your event added weight and exposure.
Your Event Website
An event website acts as the digital hub for your event, providing key information, updates and other pertinent details for your audience, both leading up to the event and after it's taken place. Try and secure a domain name that relates to the theme or name of the event.
The website also acts as an introduction to your brand, and often to the event itself. It should be well-designed with sufficient information, but not cluttered and untidy. If your brand makes a good first impression, your audience will be more inclined to register for your event, and participate in any breakaway workshops or discussion groups that you offer.
Carry your event branding through the entirety of the website. Having a great-looking landing page that showcases the brand isn't sufficient for brand identity. It should be reflected on each and every page of your site. Similarly, ensure that you maintain consistency with the colour scheme, font and theme throughout the website.
Brand Your Backgrounds
For on-site events, much time and effort is put into setting up the venue and carrying your events brand through in terms of décor: banners, draping, and other elements are used to enhance the space. Virtual events require a different kind of décor, but for the same reason.
During a virtual event, the focus should always be on the speakers and the message they are putting across. However, you can enhance this by using virtual backgrounds that will support your message and brand identity. Even a simple background in one of your corporate colours, with the company and event logos, has more impact than a plain backdrop.
You can put as much effort into creating backdrops as you like, changing it for each presentation, or you can use the same one for each speaker. But always ensure that they don't distract the listener from the presentation content. A background that has too much detail and draws the focus away from the speaker, can have the opposite effect to what you are trying to achieve, and will negatively impact your brand.
Visual Elements
There are other visual elements to consider for your event. During live events, branding is usually concentrated around the plenary hall, with little branded décor in the breakaway venues. A virtual event provides the opportunity to enhance branding throughout all "venues" on the virtual platform, including information pages such as the event agenda.
While on-site branding is predominantly physical – posters, banners, chair covers etc. – for virtual events you need to leverage your brand colours, logo, tag line, and imagery for optimal effect. You should choose an online platform that specialises in events and can offer you the kind of visual content you require.
Use Social Media
More and more, social media is becoming an integral part of promoting businesses, with many large companies and organisations already using it for conferences and events. With the rise of virtual events, social media platforms can play a vital role in promoting your event and imparting information to your target audience, at very little cost to you.
Create event-specific social media profiles to share information and branded content, and to build your audience naturally. Keep it light but informative, using video clips, images and sharing blog posts to maintain interest and encourage interaction with your audience. Always ensure that you promote the brand in a positive light, and remain professional in your interactions with followers.
Promote your speakers on your social media pages. Feature articles they may have written, their achievements, backgrounds, and anything else that can make them relatable to your market. Creating excitement around the speakers showcased at your event will encourage more sign-ups.
Swag Bags
Who doesn't love a freebie? Gift bags containing samples or small gifts donated by sponsors or the hosting company, are prominent at many large conferences and events. With the switch to virtual events, these "swag bags" don't have to be a thing of the past.
It may not be convenient to deliver, courier or post gift bags, particularly if you're hosting an international event. In these instances, you can email a virtual gift pack containing gift vouchers or other vouchers that can be exchanged for a free gift from a sponsoring company.
If your event is local, you can arrange delivery of your gift bags to the delegates. Always include a branded item – a pen, notebook, USB drive, or anything else that's useful – carrying either your corporate or event brand. This serves as a constant reminder of your company and the event.
Final Thoughts
Branding a virtual event might seem like a daunting task. In reality, it's not much different to branding a live event. Many of the elements remain essential, but might need some tweaking to pivot smoothly to a virtual platform. If you keep your target audience in mind when branding your event, and remain true to your message, there's no reason why you won't have a successful, memorable event.
Related Articles