The festive season is a time for family, friends, and joyous gatherings. With Christmas approaching, many need additional seating and dining arrangements to accommodate extra guests at home. Furniture hire emerges as a practical solution, offering flexibility and a range of options to enhance your holiday hosting experience.
At BE Event Hire, we believe Christmas should be spent making those around you feel special and not worrying about your furniture hire. We can supply as little as one single chair, up to 30,000 folding chairs.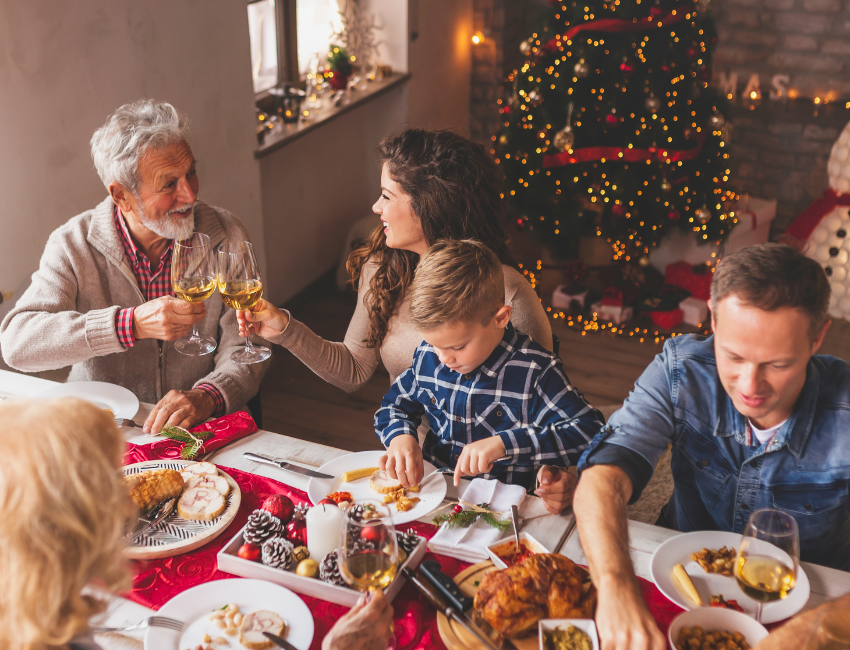 Furniture Hire Ideas for Those Extra Christmas Guests
Table and Chair Hire:
Central to any Christmas gathering is the dining area. While most homes have a dining or kitchen table, the arrival of extended family and friends often requires additional seating. BE Event Hire offers an array of options. Consider the space available and decide between round tables or rectangular trestle tables to best suit your needs. Chairs such as Chiavari, Banqueting, and cross-back chairs add a touch of elegance to any festive setting. Moreover, ensure that the size and style of the table align with your home's aesthetic and space constraints.
Some suggestions for your Christmas table and chair hire:
Tableware Hire:
Beyond the furniture, the tablescape creates a memorable Christmas ambience. Opting for luxury tableware can elevate the dining experience. BE Event Hire provides a selection of classic cutlery and crockery. You are complementing the tableware with some additional glassware, and if you are filling the house up, perhaps some chafing dishes for serving all that delicious food.
Some suggestions for your Christmas tableware hire:
Furniture hire for Christmas is more than just a practical solution; it's about creating an atmosphere that reflects the warmth and joy of the season. With various options available to suit different styles and needs, BE Event Hire offers the opportunity to host a memorable Christmas gathering, even with extra guests. The right choices in furniture and tableware accommodate your guests comfortably and contribute to the festive spirit of your home celebration.
Related Articles