The winter chill is setting in, tinsel and sparkly baubles adorn the shops and festive music rings out of the malls. Christmas is around the corner and with it the anticipation of spending time with family, living out your annual traditions and making memories.
Christmas festivities can last for days, and much of the fun is in the preparation: shopping for gifts, decorating the tree or planning the meal. Whether you have an intimate dinner with close family or a larger gathering that includes Aunty Agatha from Bristol and your ten cousins from Edinburgh, you'll want a Christmas celebration that's talked about until the next one comes around.
Here are some great Christmas party ideas to spice up your festive bash.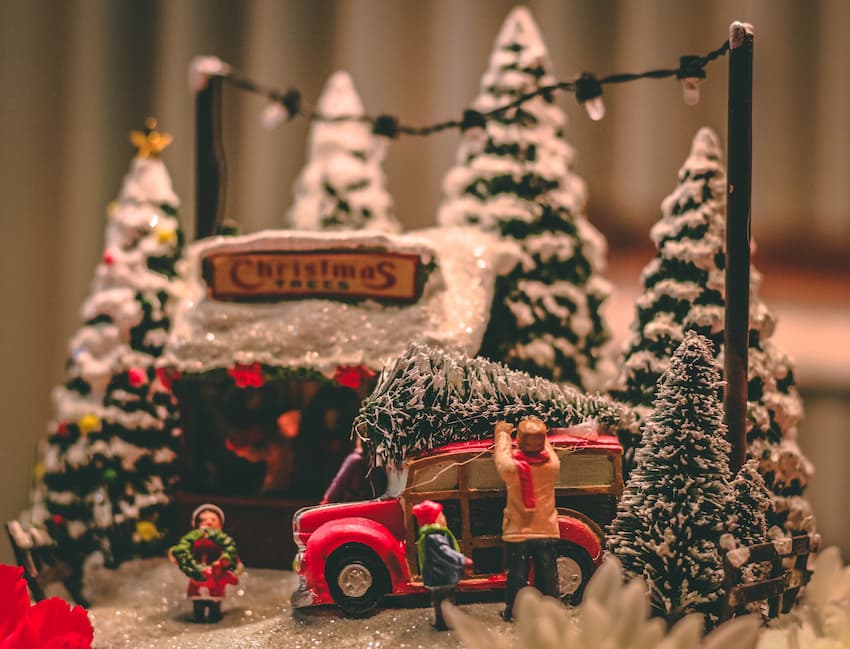 Family Christmas Ideas
Add a Theme
Yes, Christmas is a theme on its own, but there's no reason why you shouldn't build on this. Winter Wonderland is a popular Christmas theme, and easy to carry through your space with lots of fake snow and frosty designs on windows and mirrors. You can go all out with wintry decorations throughout your house, or concentrate the snowy décor in your party area to create a statement room.
Be as all-encompassing as you like. It may be that you're happy to just decorate the house according to the theme, but perhaps you want your catering to reflect this as well. You can veer away from traditional Christmas fare. Put your creative apron on and come up with some inspired dishes or canapés that complement your décor.
Incorporating a dress-up requirement can add hilarity and ambiance to the party, and will almost certainly liven up your social media feeds. I mean, who doesn't have a crazy Christmas jumper for just this reason?
Get Crafty
After you've decimated the turkey and pulled the last cracker, it's time to relax a little. You could choose to go for a walk in the fresh air, but if the weather has other plans, what about doing some crafts?
Making your own Christmas decorations is a fun and interactive way to pass the time, before watching The Sound of Music or Home Alone for the gazillionth time. It also keeps little hands busy and staves off cries of "I'm bored!". For a short while, at least!
If the wintry weather stays away, you can go for that walk and use it to collect attractive leaves, sticks and other bits and pieces that you find. Bring them home and paint them in Christmassy colours or decorate them with glitter to craft unique decorations for next year's tree.
In the spirit of family bonding get each person to draw a name from a hat. Once the decorations are complete, give yours to the person whose name you drew. It's a tangible memory that will last for years.
Decorate Gingerbread Houses
DIY gingerbread houses have become a Christmas staple. But where Hansel and Gretel would take the sweets off the house, you and your guests must use them to decorate the house. Keep an eye on the youngsters in the family, though, as they may well emulate the fairy tale characters and your gingerbread house will stay bare!
Give this activity a competitive spin by creating teams who compete to create the best decorated house. There will always be one family member who takes it very seriously, while someone else will apply the "one for you, one for me" theory to decorating and eat half the sweets!
It's best to put the gingerbread houses together before your family arrives. It takes time to build them and the frustration it can generate will detract from the fun aspect of this activity. If you want to take an easier route, use gingerbread men instead. It will be as much fun to dress these cookies and far less time-consuming for you to prepare.
Creative Gift-Giving
You may want to spoil your family with individual gifts for Christmas, but that doesn't mean you can't still have some fun giving gifts.
Secret Santa, where each person is allocated someone to buy a gift for, is popular for office parties but can also be used as a fun way to give gifts to family members. You can liven this up by having each person guess what their gift is from a rhyme attached to the wrapping. This can generate great hilarity, both from the rhymes and the guesses!
Something guaranteed to raise the excitement level is the gift steal game. Everyone brings a gift that goes into a pile, and each person is allocated a number. Number one starts by selecting the gift that they want. Number two can then choose a gift from the pile, or steal number one's gift, who will then select another. The last person to play has their pick of the gifts!
Family Games
Playing games is a fabulous way to ensure that the festivities continue. Charades is an eternally popular game and doesn't need any equipment or preparation. Just a basic knowledge of movie, book and song titles and some creative arm gestures is enough to have everyone rolling on the floor.
But if you don't mind putting in a bit of effort, why not create some Minute to Win It style games? These will certainly raise the noise level in your house! You can cater to all ages so that Nanny and Granddad, or four year old cousin Jack also has a shot at beating the clock. Although these games do take some preparation, they use household items that are both easy to come by and inexpensive.
Better yet, get each guest to prepare a 60-second Minute to Win It game and ease the pressure on you. I mean, there's a turkey to stuff and gingerbread houses to build!
Seating the Family
Whether you are catering for a small garden Christmas lunch or for the extended family Christmas party we have what you need.
BE Event Furniture Hire can cater for all Christmas events, from the Christmas Party to your New Years Eve event, both private and corporate. Our extensive Christmas furniture hire range, caters for all types of events from outdoor tables to banqueting tables and chairs for all your Christmas Event requirements, from bar stools to benches and garden seats. At Be Event Furniture Hire we pride ourselves on affordable, efficient and friendly service 24/7.
At BE Event Hire we believe Christmas should be spent making those around you feel special and not worrying about your furniture hire.
And Finally….
Whether you choose to spend Christmas playing silly games or drinking Prosecco in your Christmas jumper, it's a wonderful chance to spend quality time with close friends and family. It's also the perfect opportunity to develop your party-planning skills and pull off a Christmas do that will have your relatives lining up outside your door again next year.
Related Articles