BE Event Furniture Hire offers a large selection of trestle tables to hire across the UK.
We provide the trestle tables for all the UK MCM Comic Cons and most of the county shows and trade events. We supply ballot counting tables to national and local elections and to exhibition venues such as London ExCeL, Olympia and the NEC.
So if you are looking for one extra table for a family gathering or 5000 trestle tables for an exhibition, give us a call or email us with your requirements because you will find our quality of service and table hire, coupled with our low prices pretty much unbeatable.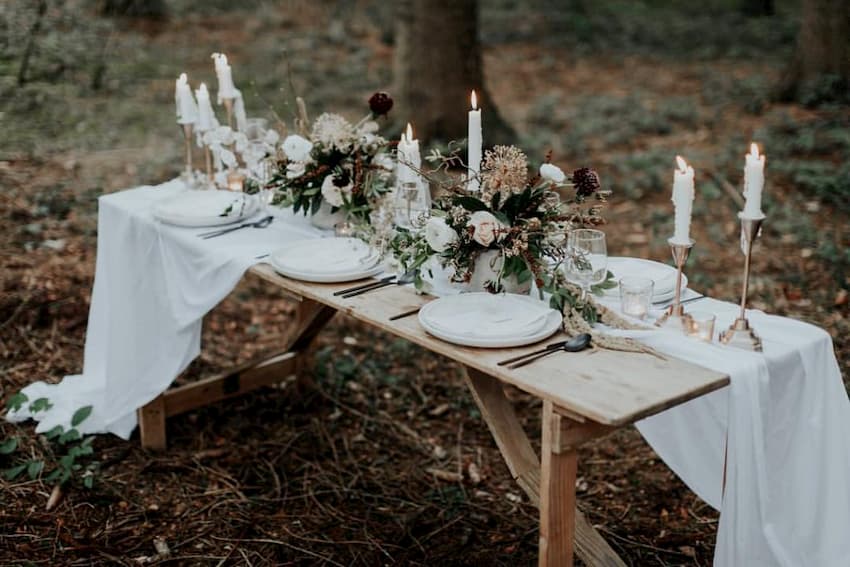 Types of Trestle Tables to Hire
We have a variety of trestle tables to choose from depending on the nature of your event:
Wooden Trestle Tables
Varnished Trestle Tables
Plastic (Blow Mould) Trestle tables
Stainless Steel Trestle Tables
Beer Trestle Tables
** This guide focuses on rectangular trestle tables, we also offer round banqueting tables with trestle legs.
Wooden Trestle Tables
Wooden trestle tables featuring tongue and groove construction and sturdy folding legs which allows for easy storage. Suitable for heavy use in any Indoor or Outdoor Event.
We also think theses are the sturdiest trestle tables available to hire on the market!
Varnished Trestle Tables
Varnished Trestle Tables to hire, featuring gloss varnished plywood tops and folding metal legs which allow for easy storage.
These varnished trestle tables to hire are the workhorse of the event industry, typically found in all hotels, conference centres and event venues around the country. Their varnished surface allows them to be used with or without table linen and for multiple types of events.
Other Trestle Tables
Trestle tables in stainless steel and blow mold plastic.
BE Event Furniture Hire offer a huge selection of tables and chairs to hire for every occasion. We can supply as little or as much as you need, Midlands based and deliver UK-wide 7 days a week.
Related Resources