If you have attended a large event with a significant turn out, you understand the importance of managing and directing a crowd.
By anticipating potential conflict and effectively managing crowds, the event will go smoothly. Crowd control is essential to ensure safety and proper flow of human traffic for a successful event.
In order to keep the crowd organised during events, crowd control barriers are used to ensure proper flow of attendees and systematic transition from one event area to the next.
Through proactive management of crowds, there will be minimal chances of unwanted incidents such as blocking pathways, unorganised queues and trampling.
Apart from crowd control, these barriers will help segment lines and make it possible to isolate certain pathways such as the entrance to a VIP area within the venue.
By anticipating potential conflict and effectively managing crowds, the event will go smoothly.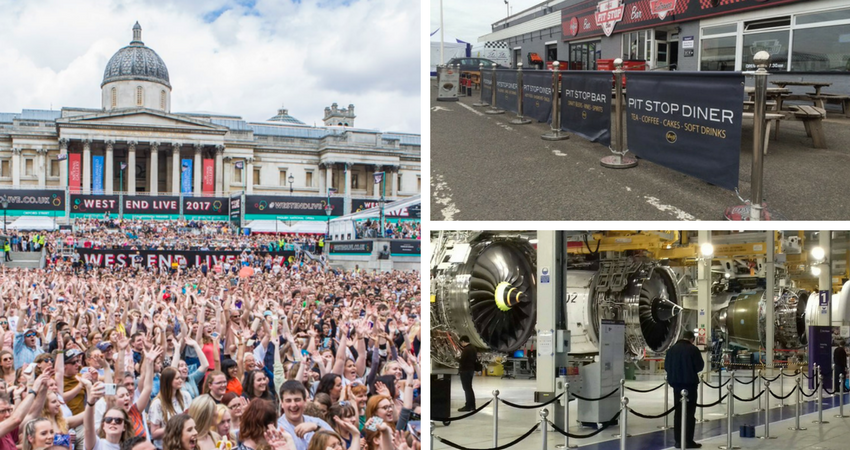 What are Crowd control barriers?
Crowd control barriers are visible physical barricades controlling and directing traffic flow at public events. You will frequently see barricades at political rallies, outdoor festivals, sporting events, and parades.
Event organisers use crowd barriers to safely direct and facilitate the crowd while keeping the spirit of the event intact.
Why events require crowd control?
Manage entry at events.Ensure the smooth entry and exit of attendees at entry gates and access points for people who leave and come back to the event. Be sure to cover all gates and have a check in process for all attendees.
Capacity control. Issue tickets in advance and sell a limited number of tickets at the door using a digital app that requires scanning printed or digital tickets to ensure the headcount stays within the capacity limit.
Control traffic flow. Crowd barriers deter traffic flow from wandering into forbidden zones for privacy and safety during the event.
Streamlined event walkways: Crowd barricades will organise and block off parts of the event dedicated to certain activities while providing a streamlined walkway to different activities at the event, such as the dining area, speaker's area and restrooms. Such barricades will showcase the event while keeping the walkways safe and clear.
Direct people to the right place: Crowd control will guide attendees in the right direction without creating confusion and disruption.
Organise people and events: People will be able to relax and enjoy conversing with others as they are directed to the next activity in a single file line or a merging line.
Ensure safety: Avoid confusion and accidents by designating sections and zones of the event to maintain uniformity and order.
Types of Crowd Barrier Systems and their Uses
The type of barrier system needed for your event depends on the purpose of the event and barricades. Each barricade has its own function, whether it be safety or designation. Select the proper product to complement the event and provide security and traffic control.
Smaller events may require barricades for the purpose of designating areas, while larger events may require barriers that prevent entry into key access areas. Select the right barrier made from the proper materials for a safe and secure event.
What Are Barriers Made Of?
Most crowd barriers are constructed using steel even though there are certain variations that come constructed with lighter materials.
While most crowd barriers are made of steel and other sturdy metals with interlocking mechanisms, certain crowd barriers are made of lightweight flexible materials.
Sturdy barriers with interlocking mechanisms allow for the path to be clearly barricaded across the event space.
Select Your Crowd Control Barrier
Barriers can be a simple as a banner or rigid as a steel fence. Your event may require something in the middle, such as retractable stretch barriers that prevent trampling or disruption of traffic flow.
A simple café barrier or retractable stretch banner is the perfect choice if the purpose is to merely section off part of your event. In order to organise queues, a stanchion barrier is the best choice. Review the varieties below to determine the right barrier for your event.
Banners or Cafe Barriers
Banners or café barriers are decorative and functional consisting of colourful banners held up by stainless steel. The barriers can be selected to match the hues of the venue and complement the event's décor.
In addition, the banner can be branded specifically for the event. These banners are typically used outside of restaurants and cafes to designate pavement space.
Pole and Rope Barriers (Stanchion Barriers)
If you have seen velvet ropes, you are already familiar with 'pole and rope' barriers, also known as stanchion barriers. Thick ropes are connected and secured by poles. This type of barrier is commonly used for red carpet events and business events.
The stanchion barrier is commonly used by banks, hotels, and retail stores to designate lines. The barrier is also used for trade shows and receptions to help manage lines.
Retractable Stretch Barriers
Retractable stretch barriers consist of poles connected and secured by belts. This product is ideal for temporary events to help corral attendees and direct traffic flow. The stretch barriers are able to hold a relatively large crowd.
These versatile barriers are ideal for temporary events where minimal crowd control is required. These barriers are easy to set up and take down.
Pedestrian Barriers
For large events that require longer walks from one activity to another, pedestrian barriers are an effective method of ensuring attendees are travelling in the proper direction while walking in an organised manner.
Steel Fencing Barriers
Steel fencing barriers are the most durable barrier comprised of large interlocking fences. They are the best option for high traffic environments and large events such as sporting events and political rallies.
Also known as 'security fence barriers' they are sturdy and heavy and will withstand the pressure of attendees. Their rigid composition minimises the risk of injury from the fencing breaking or toppling due to pressure.
Historically, steel fencing barriers were used to maintain order and protection during an era of political upheavals around 1951 in France. Later, the barriers were used to control large crowds at events.
Miscellaneous Barriers
Parking and No-Parking Cones: Safety and organisation begins at the entrance of the event. Be sure that there is proper access to the event, and the parking areas are designated with 'Parking' or 'No-Parking Cones'.
Posts and Sign Holders: To properly direct attendees to different areas of the event, use posts and sign holders near the entrances, other access points and barriers.
Safety Barricades: Barricades are especially useful for preventing injury from spillage or accidents, such as broken glass.
Factors to Consider When Selecting Crowd Control Barriers
In order to determine the quantity and type of barriers for the event, consider the following factors:
Size of the venue. Smaller events will require less barricades that are flexible and decorative to direct the crowd. Larger events will require stronger crowd control.
Whether the event is indoors or outdoors: Apart from the size of the event, outdoor barricades should be selected with the weather in mind. The barricades should be secure and protect guests from excessive sunlight or rain in the event of sudden weather change. If the event is indoors and small in size, a simple pole and rope barrier may be all you need.
High-profile guests. If celebrities and prolific speakers and guests, proper security and crowd control should be set up around the event to avoid interference with the guests and avoid chaos during the event. For larger events such as concerts and rallies, the strongest barricades should be set up to prevent stampedes and trampling.
Event atmosphere: An office party and a political rally will require very different types of barricades. If the event is anticipated to incite excitement, passion or anger, select the most secure barricade for your event.
Alcohol: If alcohol will be served, take special care to secure all access points and check guests for unauthorised items.
Security
While barricades will help direct and control most crowds, security is an essential element for public and private events. Barricades will help ensure safety, but security is necessary to organise and monitor guests as they arrive, temporarily leave, and re-enter the venue. As guests are checked in, security can also search arriving guests and visitors for prohibited items, and then direct them to their seat.
Take Special Measures for Compliance and Safety
For larger events, a professional security team is recommended to assist with crowd control and on-site protection. You will also need to let the police know about your event and obtain any relevant permits or licences.
Plan ahead to include access for parking, valet service, emergency exits, and emergency services. The premises should also make accommodations for disability access.
If your event involves alcohol, use security to check guests at the door for weapons, alcohol, drugs, or other unauthorised items on site.
For maximum safety, provide adequate signage and announcements that inform attendees what steps to take in the event of an emergency.
Selecting the right crowd control barriers is essential to ensure safety and enjoyment at your next event. Barricades provide sturdy mechanisms to maximise the use of space while organising segments of the event. Create safe and clearly designated walkways within the venue and ensure that guests and staff will able to move with ease and enjoy the event.
BE Event Furniture Hire offers nationwide delivery and collection on crowd control hire.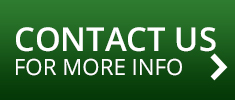 Related Articles