BE Event Furniture Hire delivering the final load of hired event furniture for the G7 in Cornwall.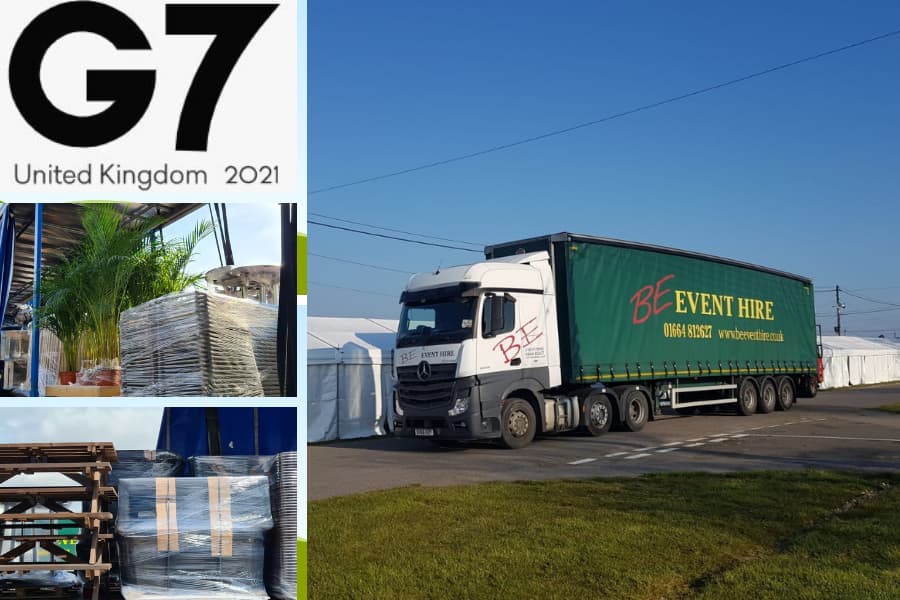 The government may not have yet endorsed the government backed insurance that the events industry so desperately needed so the festival and exhibition industry could plan with confidence but we and many other hire companies have had both the recent elections and now the G7 to provide for in large quantities which has been extremely welcome.
It has been several weeks preparing everything for the many artics that have been ordered going to Cornwall for the G7.
Related Articles