BE Event Hire delivered Barrier Ropes and Posts to Rolls-Royce in Derby for the announcement of the new aircraft engine test facility.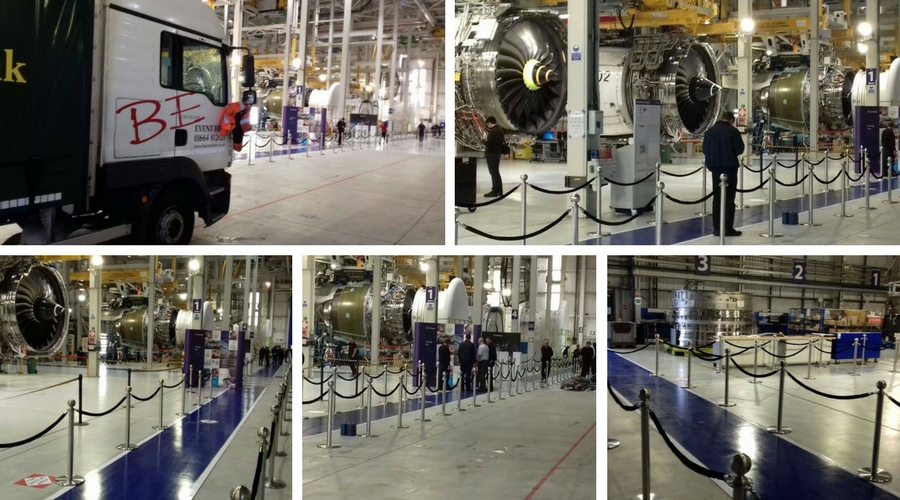 Rolls-Royce announced a new £150m test facility for civil aviation turbines at its historic site in Derby. The investment will secure 7,000 highly skilled UK jobs and ensure that Derby remains a world leader in large aviation engines.
The barrier posts and barrier ropes were used for crowd management and safety for press and public in the test facility where engines can weigh anywhere from 1,600 – 6,500 pounds. Read More on Types of Crowd Control Barriers.
Barrier Posts & Ropes
The barrier posts hired (in above images) are stainless steel with a heavy weight cast iron base. Each barrier post has a silver matt finish, stands 980mm high, has a pole diameter of 63mm, a base diameter of 360mm and top ball diameter of 100mm.
The ropes hired for the posts were the black velvet barrier rope which are 1.5m in length, with chrome snap ends.