Welcome to BE Event Hire, a company that has grown from humble roots to become one of the leading furniture hire businesses in the United Kingdom. Established in 1972 by Bob Evans, from which we derive the "B.E" in our name, we have cultivated a robust reputation built on excellence, dedication and an unwavering commitment to our clients. Initially, as event organisers, we understand the multifaceted challenges of creating memorable events. With the passing of years, our growth has been consistent, with Simon Evans, Bob's son, now heading the company. Adding to the family ethos, Simon's sons, Luke and Dan, work full time in the business, contributing to the vibrancy and ingenuity of our operation.
Over the years, our journey has seen us expand and excel, carving out a niche in the furniture hire industry. Our team comprises hardworking, experienced professionals who have primarily been with us for many years, helping to create a finely tuned operation that knows the ins and outs of the industry. As a testament to our impeccable service, we have supplied a diverse range of furniture to various events, each with unique requirements. From providing for the Queen at Buckingham Palace to making memorable contributions to the London 2012 Olympic Games and the Queens Diamond Jubilee, we've proven our capability to handle tasks of great significance and scale. Furthermore, we've spread our wings globally, recently supplying furniture to events in cities as far afield as Moscow and The Hague.
Our commitment to quality and customer satisfaction matches our resilience and adaptability. Our impressive portfolio and range of credentials reflect our ability to deliver excellence, no matter the magnitude or nature of the event. Welcome to the world of BE Event Hire, where quality, experience, and a deep understanding of your needs merge to provide the best exhibition furniture hire.
Exhibition Furniture Available for Hire
At BE Event Hire, we believe in providing comprehensive exhibition furniture hire options to cater to every possible need. Our extensive and diverse hire range has been designed to cater to various event types, settings and scales. From comfortable seating solutions to versatile tables, sturdy stages, and efficient crowd control units, we have you covered.
Tables
An essential component of any exhibition, our selection of table hire ranges from traditional trestle tables to round varieties to more niche options, ensuring that we can meet the specific requirements of your event.
Chairs
Comfortable, stylish chair hire is key to a positive exhibition experience. We provide everything from folding chairs to plush sofas, offering attendees comfort and enhancing your event's aesthetic appeal.
Stage
Our staging options, including Litedeck Prolyte staging, are robust, reliable and adaptable, providing the perfect platform for speeches, presentations and performances.
Crowd Control
To ensure a smooth and safe event, we offer practical crowd control hire solutions like barrier posts and ropes, allowing for efficient crowd management.
Exhibition Accessories
For the heart of your event, we provide diverse exhibition furniture and accessories that can cater to any theme or space requirement.
Green Room/Production Cabin
For those backstage needs, we provide green room furniture for dressing rooms and production offices, including mirrors, sofas, plants, and lights, creating a functional and comfortable environment.
One of our greatest strengths is our ability to cater to large-scale events and exhibitions, with a vast inventory that allows us to handle high-volume orders without compromising quality or delivery times. Our capability to supply over 10,000 traditional 6ft tables, 30,000 folding chairs or 1,000 5ft Diameter tables at a single event speaks volumes about our commitment to ensuring that every event is manageable for us.
Past Exhibitions
Our track record speaks for itself, with many successful events. Let's take a glimpse at some of these past exhibitions:
Star Wars Celebration at ExCeL London:
We were thrilled to be part of an event that welcomed Star Wars fans worldwide.
Comic Con at NEC Birmingham:
BE Event Hire provided furniture solutions that brought comfort and convenience to the attendees of this bustling event.
MCM London Comic Con:
As one of the most anticipated conventions in the UK, it required furniture that could withstand heavy use and provide comfort for hours of exploration.
London Model Engineering Exhibition:
A testament to our ability to cater to niche exhibitions, this event required furniture that highlighted the fine detail and precision of the exhibits.
Shropshire Model Show:
Our furniture solutions facilitated the seamless display of intricate models, contributing to the event's success.
For each event, our furniture selection was guided by the unique requirements and theme of the exhibition. For instance, at the Star Wars Celebration, we supplied sturdy and spacious tables for merchandise display, comfortable seating for attendees, and functional backstage furniture for event staff.
At Comic-Con events, we emphasised providing ample seating options for attendees who might need to rest their feet between exploring various booths and attending panels. Our comfortable, lightweight, portable seating solutions were ideal for these scenarios.
The London Model Engineering Exhibition and the Shropshire Model Show showcased detailed models. They required tables that offered stability and were of an appropriate height to ensure the exhibits were easily viewable. Our traditional 6ft trestle tables were perfect for these needs.
The BE Event Hire Approach
At BE Event Hire, our approach to event furniture hire is rooted in our dedication to hard work and an in-depth understanding of the event industry. This ethos was developed over years of experience, beginning when we were event organisers. Our team, mainly comprising long-standing employees, understands the intricacies of event planning and execution. This knowledge allows us to anticipate our client's needs and provide solutions that contribute to the success of their events.
We recognise the pressures event organisers face in creating memorable, smooth-running events. Our mission is to alleviate some of that pressure by being a reliable, professional supplier you can trust. With BE Event Hire, you can rest assured that your furniture needs will be met with the utmost efficiency and attention to detail. Our commitment to reliability means we deliver on time, every time, and our professionalism ensures we uphold the highest service standards, from your first point of contact to event completion.
Staying at the forefront of the event furniture hire industry requires continuous adaptation and innovation. At BE Event Hire, we are committed to regularly upgrading our stock and introducing new lines. This allows us to maintain a modern, diverse inventory catering to various event themes, styles, and sizes. From adding more popular traditional tables and folding chairs to introducing contemporary seating solutions and unique pieces, we ensure our collection is up-to-date and ready to make your event successful. Our proactive approach to improvement and expansion reflects our dedication to serving our client's evolving needs.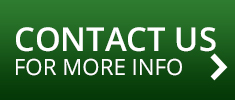 Related Articles