Successful promotion of your company's products or services at an exhibition heavily depends on an attractive display. But diverse options for exhibition displays exist on the market. Finding one that meets your budget and business goals takes some time and research, but the end result will be worth it.
Getting Down to the Brass Tacks
Aside from recruiting a staff that interact well with the public, presenting your cause with a striking display introduces you to the public without you having to say a lot. So making a good first impression is crucial.
Organisations belonging to diverse industries realise that they have to market their image effectively without bombarding their target audience with too much information. The solution? Promote your cause using display panels. Display panels are available in various styles, colours, and designs. They can accurately reflect the main points of your mission goals and require little setup time. The following information will give a breakdown of the types of display panels typically used for exhibitions.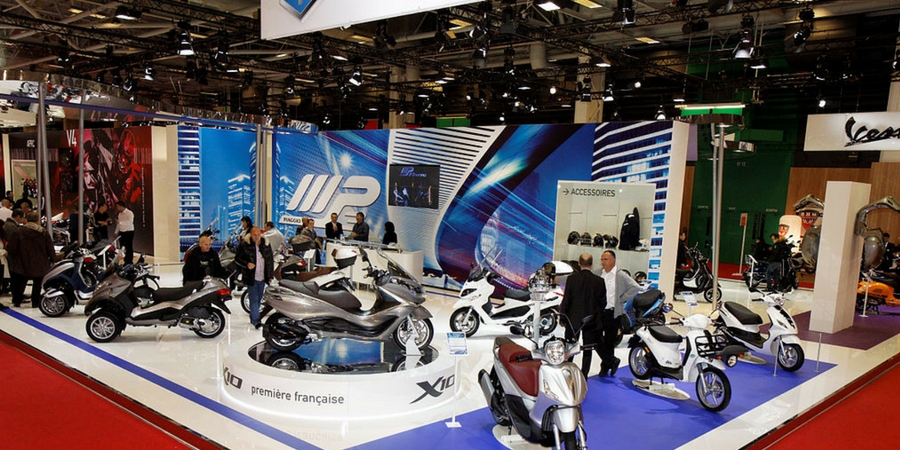 Exhibition Panel Sizes
Panel sizes range from 2mm, 3mm, 5mm, 7mm, 9mm, and 10mm. They are also available in different dimensions such as 610 x 915mm, 700 x 1000mm, 915 x 1830mm, and 900 x 2400mm.
Exhibition Panel Materials
Exhibition panels can be made from Velcro receptive fabric, textile fabric (e.g., Berber fleece, wool) or fustian, velvet, velveteen or velour fabrics in a range of colours and styles. Velcro receptive fabric panels are especially popular which can latch onto poles for support.
Side Note: In some cases, panels may have a top and base section made of fabric but have a plastic slat wall that allows you to hang hooks, shelves or baskets in the middle section.
Graphic Display Panels
There are graphic display panels made of different materials and available in different sizes and shapes.
Folding Exhibition Panels
Exhibition panels can also be purchased as folding kits. These panels can be customised according to the requirements of your display stands. The folding display panels are lightweight, versatile, and available in various sizes and colours. The folding display panels usually detach from a frame and can be rolled up for portable exhibits.
Exhibition Stands
One very common type of portable stand is a banner stand which is also known as a pull-up banner or a roller banner where the graphics pull-up from the base.
The banner displays a brand, corporate message or graphic about your organisation or group with applicable wording to draw a passerby's attention. It can be setup in a few minutes and can usually be carried by one person since it is lightweight.
1. Roller Banners– Roller banners use graphics fitted onto a roller mechanism that retract into the stand.
2. Tension Banners– Tension banners consist of a pole and a bungee cord that stretches tight and holds into place and the graphic hooks over the pole's top.
Pop-Up Exhibition Stand
A pop-up exhibition stand has a very simple design that includes pullout graphics and a frame. A pop-up stand is appropriate to use if you have a smaller budget which allows you to customise panels and neatly tuck them away into a single case. Moreover, the panel's graphics are changeable and can be modified for each show. As with a banner stand, a pop-up stand advertises your organisation using a message or graphic strip but has a few significant differences in its features:
1. Pop-up stands are broader compared to banner stands and typically measure two to three metres in width. Banner stands typically only measure 800 millimetres to 850 millimetres.
Pop-up stands prove invaluable when you're using a larger exhibition stand because they feature a full "wall" of graphics.
2. As the name suggests, the pop-up stand releases the wall of graphics when the pop-up's frame is opened.
3. Pop-up stands offer you the option of hooking graphics on top of the stand or clicking graphics into place on magnetised slots.
4. The shape options of the pop-up display can be configured as a curved or straight-edged design.
5. Pop-up stands take longer to setup than banner stands.
Side Note: Pop-up stands are commonly referred to as 3×3 or 3×4 exhibition stands, for example, which can be mistakenly thought to describe their metre size. On the contrary, these numbers refer to a pop-up stand's frame section width and its frame section height. It is important to remember that pop-up stand graphics panel sizes differ depending on the frame make and model. Be sure to provide your exhibition stand's make and model to ensure your graphics template is properly designed.
Modular Exhibition Stands
A modular exhibition stand can be described as an upgraded version of a pop-up stand since a range of panels can be used in different layouts. Modular exhibition stands offer three key benefits with their use:
Advantage 1: Versatility
One of the biggest advantages of using a modular stand is that it offers versatility. It enables you to seamlessly rearrange, rebuild or change the entire stall as needed for each of your events.
Advantage 2: Long Term Usability
Modular exhibition stands are not made from wood and are prefabricated. The framework is designed to be used over and over again to not only make it a durable exhibition solution but also an eco-friendly exhibition solution as well.
Advantage 3: Maximum ROI
Choosing the right exhibition stand offers you a considerable leg up with receiving maximum ROI. Simply put, your ROI will depend on your exhibition activities and the number of the target audience you are able to successfully reach. One of the core requirements of many exhibitors is to gain a high yield on their exhibition investment. Undoubtedly, you will want greater exposure for your business so that this results in a very wide consumer base. If you plan to promote your organisation's cause on a regular basis, you can reuse and redesign your modular stand for multiple events without the need to invest in different design schemes.
Customised Exhibition Stands
If you need your stand to include a variety of visual elements, than designing a custom build stand is your best bet if your budget allows for it. Given enough time and planning, your exhibition's structure, materials, graphics, lighting, and equipment can all be designed according to your vision.
Shell Scheme Stand
A shell scheme stand is a 2m x 4m box based on a modular system of poles and panels that can be configured to accommodate any exhibition stand or venue size. The shell scheme system allows exhibitors to setup their own graphics and equipment using the wall space provided. A shell scheme stand is particularly helpful if you're an individual exhibitor on a budget.
Side Note: Going the extra mile when using a shell scheme stand goes a long way to attract your target audience. Most charities and organisations will have comparable space sizes and will setup their advertising relatively in the same manner. However, changing the shell stand's surroundings by adding eye-catching graphics, lighting, décor and furniture or textured flooring will make your stand look more unique and more noticeable.
Most Popular Exhibition Stand Selections
Most charities prefer to use a combination of different types of displays which have their copy and graphics built in. The simplest of these is the roller-blind display, which rolls up from a unit and attaches to a pole just like a projector screen. Next, is the shell scheme display which is specially designed to attach to the walls of the shell. Finally, there is the pop-up display which consists of a network of lightweight scaffolds and panels that spring up as an independent display stand.
Exhibition Furniture Hire
BE Events regularly hire furniture to exhibition and conference centres around the Midlands and across the UK.
Knowing how to organize the details means you are more likely to achieve your event goals. Whether it's a charity gala, product launch, exhibition, conference, or garden party. We take a look at the Who, What, Where and How in this event planning guide.
If you want to display your company's products or services in an attractive way, choose an exhibition stand that works best for you. With so many different expenses to consider, make sure that your display delivers a timeless message. If the panel boards are to be re-used, buy those that are easy to put up, pull down and tote. Remember, use a stand that is relevant to your organisation's needs and reflects its message plainly and simply especially when launching a new campaign.
Check out the different designs and colours available in the market before you buy or hire exhibition panels. Consider the products and message you will display in an event and buy a panel that matches these best. A well-rounded stand should immediately let your target audience know what your organisation is about, what it is doing as well as explain the type of need it has and how they can personally contribute a solution toward that need.
Structure, materials, lighting, graphics and equipment are all important features to consider. With a custom build stand, the design possibilities are endless. However, a modular stand pays for itself long term. It is the ideal choice to spread the word about your organisation and seize maximum return on investment. Moreover, consider your budget and time deadline. Lastly, take the weather and facilities you want to exhibit from into consideration so that your display stand is not only comfortable but also approachable.
Related Articles