Planning a wedding can mean juggling a lot of tasks, and knowing whether to create a wedding gift list, what sorts of items to put on it, and what to do when plans change can be daunting.
Below are 10 frequently asked questions about wedding gift lists, and 5 extra questions about what to do with a wedding gift list if Coronavirus has changed your wedding plans.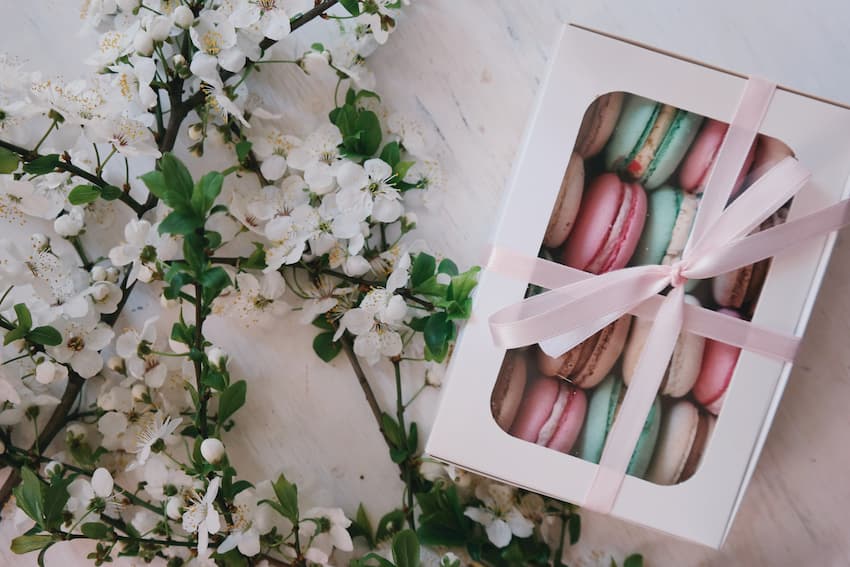 Is it presumptuous to have a wedding gift list?
As the star of the event, sending a gift list with a wedding announcement might feel a bit presumptuous. But after checking their calendars, guests will want to pick jump into preparing for your special day right away. The first things guests will do is plan their outfits, find accommodations or arrange for any travel, and purchase a gift for you. Having a gift list straight away makes this simple and stress free for them. As an added bonus, they'll likely get to hear you tell them with complete honesty how much you love their gift.
How do wedding gift lists work?
The basic concept of a gift list is really pretty simple. Couples create a free account on a wedding gift list website, and add items they want to a list. Guests receive a url to this list so that they can purchase the items and either have them shipped or bring them along to the wedding. Once a guest picks an item out, it is removed from the list so that couples don't get duplicates, for example, 4 identical sets of dinnerware.
If gift lists are free, what's the catch?
Although gift lists are free both for the couples and for the guests who are buying gifts, items on the list earn commission for the service hosting the list. This means that a small percentage of the sale is given back to the gift list website, so that it can pay for support employees and other maintenance costs. Usually, this commission doesn't add any cost to the items on the list, so it's a fair situation for everyone.
Is it environmentally responsible to ask for new things?
Being environmentally conscious often means living simply and only replacing or buying new items when it's really necessary. This is a great reason to switch gears with your wedding gift list. Rather than adding a bunch of tangible items that guests will likely bring wrapped in disposable paper, you can opt for gifts that are intangible or would be delivered with less packaging. Adding items like gift vouchers to your favourite restaurant or a short getaway are great choices that are ecologically responsible.
What if guests bring a bunch of gifts we don't want?
It's a fairly common misconception that a gift list is just a link to a department store website where guests can buy anything at all for couples. The idea of getting a practically useless novelty appliance or decor items that just aren't the right style is enough to put a lot of people off the idea. The reality is much more orderly. Couples pick items that they want or need, and add them to the list. This way, guests know that what they've purchased is something the couple will appreciate. After all, everyone wants to be a good gift giver.
We just want to have a good time with our guests, and don't need them to give us anything.
When you imagine your wedding day, you probably look forward to important things like your vows and gathering together with loved ones to celebrate this new chapter of your life. It's natural to want to take the pressure of gift giving off your guests and leave the focus on the celebration. It's important to ask yourself though, would you attend a wedding without a gift? It is absolutely ok to tell guests that they don't need to bring gifts, but to provide a gift list anyway. This gives them the option of bringing a physical gift, or simply giving the gift of their presence.
We already have everything we need
Chances are that you and your partner have lived together for a little while before taking the plunge and getting married. Your home will already be filled with the necessities of day-to-day life. In this case, look around for items that are a little old or worn out. Think of items you would love to have, but haven't gotten around to buying for yourself. Things like mismatched towels or dinnerware might do the job, but matching sets are always nicer. Items like bottles of wine, cheese, or chocolate also make great additions to your list.
How do I create a gift list that accommodates a range of budgets?
It wasn't so long ago that gift lists involved walking around the department store with a bar code scanner. Today's wedding gift lists have gotten much easier to use. You can add several low to mid range items, like usual, but you can also add big-ticket items like furniture. A group can purchase the items with higher prices, with individual guests contributing money. This makes it easy for gift givers to spend whatever dollar amount they're comfortable with, while also buying something you know you'll cherish for years to come.
While planning my wedding, will I really want one more task to keep track of?
Another way that gift lists have gotten simpler in recent years is that most of the time, you can add items to it using your smartphone. This mobility makes it a simple task. You can add items you spot at the high street shops or just anything you notice while scrolling through websites online from the couch.
What if we change our minds about what items we want on the list?
Some wedding gift list services allow you to swap items, providing a lot of flexibility when it comes to replacing items. No need to be shy about it! Just check with your wedding gift list service before starting to see if the option is available.
5 COVID-19 related concerns
What should I do about my gift list if my wedding has already been cancelled?
It can be such a difficult decision to make, and everyone who was invited to your wedding probably feels this for you. It may seem odd to keep a gift list in this situation, but many guests will want to send some token of their excitement for you and your new spouse. Don't feel shy about keeping your gift list available. The gift list will make it possible for loved ones to send gifts that they're sure you'll love, and you can spend the extra time writing more personal "thank-you" notes or even giving them a ring.
My wedding was postponed. Should I keep my gift list?
The answer is yes. Guests will still want to give gifts at your wedding to express how excited they are for you. Keeping your gift list up-to-date is an easy way for them to be certain that you will love what they bring. Adding more items to your gift list while you're waiting can also give guests more options.
My wedding date is approaching. Should I still make a gift list if I'm not sure that guests can attend?
If you're not certain that all your guests will be able to attend, it is still a good idea to make a gift list. Often, friends and relatives who can't make it to your wedding will want to send a gift in lieu of their own presence. Filling your gift list with a variety of gifts will make this easier for them.
What types of gifts are good during for couples whose wedding was cancelled?
Although cancelling a wedding can be devastating, and couples miss seeing family and friends, there are still ways that gifts can help connect them. One excellent option is by giving experiential gifts to be used when life goes back to normal. Gift vouchers for trips to the local spa, tickets to see a film at a nearby cinema, or even dinner at a favourite restaurant are excellent choices. Coronavirus has had an enormous impact on small businesses as well, so gifts that both benefit a company in their neighbourhood is a win-win. Of course, you can also ask that money be given to any number of charities, such as Centrepoint, a charity supporting homeless youths in the UK or Feeding Britain, an emergency food programme. Metro compiled a list of other excellent charity programmes, which you can read here.
What should I do if our wedding was cancelled but I've already received gifts?
If your wedding was cancelled or postponed, would-be attendees may have sent gifts in advance. These gifts are meant to celebrate your happiness, and the person who sent them is still overjoyed for this new chapter of your life. These gifts were meant for you, and the person who sent them will likely be happy to know that they reached you.
Related Articles