You have probably been working hard on planning your wedding and you have found the perfect colour palette for your vintage wedding theme. All you need now is the right rustic and vintage furniture to complement the look. Furniture speaks volumes in functions and especially in a wedding.
Shabby Chic is a modern vintage and rustic style of décor. It involves putting together rustic/ vintage pieces that complement each other. These pieces could include classic chairs like Chiavari chairs with understated flowers and centrepieces, encircled by tall candles of matching palette and luxurious vintage fabric. Shabby Chic provides a rich but understated wedding décor. Here rustic combines with vintage to give beautiful lasting memories of your precious event.
Rustic Chairs for Your Wedding
Chairs are an important fabric for your décor to set the tone and character that you intend in the wedding. Overlooking the essential role that chairs and tables play in setting the character is a common mistake by brides and grooms. The chairs should be one of the first pieces of décor to take into consideration when planning the wedding as they tie in the overall wedding theme. The right choice of chairs anchors the other key elements of the wedding theme and offers the opportunity to fine tune the other fine details of the décor.
Let's take a look at some of the most popular chairs for your rustic or vintage themed wedding that we think will give your wedding the best possible vintage look.
White Wooden Folding Chairs
Also known as Wimbledon chairs, the white wooden folding chairs are a classic essential for an outdoor vintage themed wedding. Not only are these chairs perfect for your outdoor wedding ceremony, they are also one of the best fits for the wedding reception.
Your guests will have a comfortable and stylish seating, whether the wedding will take place outdoors or indoors. In addition to their impressive ability to capture the rustic wedding theme, the white wooden folding chairs are very versatile. They can be folded after your ceremony and the area can be easily cleared out for the reception and other activities. This is particularly helpful if your wedding area is in multiple areas and if you need to remove chairs for the evening reception.
For extra comfort, our white wooden folding chairs are fitted with a faux-leather seat pad for a comfort. One of the favourite perks of these chairs, apart from their charm, is that they take up less space and can be folded easily to quickly move indoors or outdoors into the reception hall or area.
Limewash Chiavari Chairs
These chairs are a classic option that will beautifully complement a wide variety of our round tables, particularly our limewash dressed trestle tables and rustic trestle tables. Limewash is a vintage European style finish that is characterised by striking hues and earth tones.
The Chiavari chair is arguably the most widely popular chair for wedding ceremonies. This is basically why Chiavari chairs are commonly referred to as the classic wedding chairs and the Tiffany chairs. It is the preferred choice for chairs in traditional weddings since they work perfectly for that rustic and vintage style wedding.
For the perfect match, choose the right colour and style of our limewash Chiavari chairs and other interesting pieces that complement the style for an assorted feel. These chairs are fitted with a faux leather seating pad and a clean white wooden frame to provide your guests with a timeless style and a luxurious comfort.
Whether adorned with decorations and flowers or left bare, the limewash Ciavari chairs are a perfect fit for both indoor and outdoor functions. They are also available in a range of seat pad colours including Ivory, black, Gold, green, blue, and Red. The chairs also stack well for transport and storage or to clear out the site for reception or other activities.
Limewash Crossback Chairs
If you love the limewash Chiavari chairs but would like the crossback look, you can now have both in the elegant limewash finished cross back chair. Our limewash crossback chairs come with a white or ivory pad fitted for an additional £0.50 which can also be tied on for additional comfort if desired.
The limewash Cross back chairs are a perfect choice for both outdoor and indoor wedding events. They are stylish and elegant with the limewash style and cross back adding a touch of class for your shabby chic or vintage style wedding.
The stylish elegant chairs have a slightly curved crossed back frame to give room for your guests' backs providing that much required comfort through-out your ceremony. The chairs stack perfectly for clearance, transport or storage easily giving room for other activities on the scene of the wedding.
These chairs are particularly ideal for use along our distressed limewash tables and our rustic trestle tables to give your wedding that vintage or rustic feel.
Tables for a Rustic or Vintage Wedding
Tables are the centre of attention throughout the event. You need to choose wisely to complement the desired palette and bring out that rustic and vintage feel in your wedding.
Choosing cool wood tones will help you complement any wedding palette without necessarily overwhelming the rest of your decorations.
Vintage means simple and classic. For that vintage feel using rustic tables, table runners, candles and some centrepieces. Is all you will need for that elegant reception.
Limewash Style Distressed Tables
The limewash style distressed table is a vintage favourite. It has a light finish that matches with either the limewash Chiavari chairs or the white wooden folding chairs perfectly to set the perfect character for your rustic wedding.
Our limewash style distressed tables measure 6'x 2'6" featuring a sturdy construction and fold-able legs for easy transportation and storage. Up to six guests will comfortably sit at this limewash style distressed table with three on each side.
Rustic Tables
Our wooden rustic tables measures 6'x 2'6" and features a groove and tongue construction with folding legs to allow for easy transport and storage. The table has a height of 730 mm, a length of 183cms and a width of 72.6cms that allows enough room for even your tallest guests.
This rustic table is typically used for vintage and rustic country style weddings and therefore requires no dressing. The rustic table is extremely popular for its vintage feel and its ample space that can sit up to six people comfortably and leave plenty for wedding accessories.
This table matches perfectly with a number of our chairs but works particularly well with the brown wooden folding chairs for that rustic appeal. Easy transportation and storage makes the rustic table well suited for both indoor and outdoor functions.
The table is also available in a 6′ x 3′ size but you can view the full range of the wooden trestle table hire.
Bringing the Elements Together
Our rustic table together with Chiavari chairs or our wooden folding chairs will give you a rich balance if your colour palette is one with cooler tones and lighter accents.
Alternatively, if your preferred colour palette comprises of warm tones with vibrant hues, our distressed limewash table combined with our white folding chairs or limewash Chiavari chairs will complement your warm and vibrant colour palette. Basing your choice on your preferred colour palette and accessories, you can handpick your chairs and tables to accentuate your palette.
For a cohesive vintage or rustic look, keep the following tips at the back of your mind during the wedding preparations:
If you are not using table cloths then instead use candles, flowers and a table runner that complements the rustic style.
Allow room for table accessories on the table by arranging flowers and decorations towards the middle of the table, less is more.
Decorate your chairs with foliage, flowers or draped ribbon. They complement the chairs' character when tied to the back.
Pair our limewash table with white wooden chairs or limewash style Chiavari chairs for a lighter palette. For an elegant rustic wedding, consider pairing our beautiful rustic tables and the elegant Chiavari chairs or wooden folding chairs.
View more types of rustic furniture to hire for weddings and events at BE.
BE Event Hire have a lot of experience in quality traditional tested wedding furniture hire. We can supply table and chair hire in small amounts to large quantities. We can supply you with over 10,000 6ft rustic trestle tables, over 30,000 folding chairs or a thousand 5ft round tables. We can also deliver a handful of tables and chairs for those extra guests at your small garden wedding all around the UK.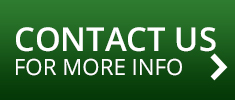 Related Articles