British summer parties – where warm weather, good company, and hearty laughter unite under the cloudless sky. These gatherings have a unique joy, a special blend of nostalgia, camaraderie, and anticipation. Yes, the secret sauce to making your summer party stand out lies in the effervescence of a fizzy cocktail, the smoothness of a well-aged whisky, or the fruity tang of a summer punch. But there's an essential ingredient to this summer revelry recipe: a well-stocked, creatively set-up bar.
Let's dive into this ultimate guide to curating the perfect summer party bar. Cheers!
A Good Party Bar
A party bar is more than just a place to fetch a drink—it's a hub of interaction, a cornerstone of ambience, and, quite often, the heart of the celebration. It's where guests converge, conversations spark, and where the clink of glasses becomes the soundtrack of your summer party. So, it's safe to say that your bar plays a significant role in setting the mood and tone of your gathering.
When done right, a well-stocked and well-organised bar can be a canvas of creative expression that encapsulates the spirit of your party. Think of a beach-themed bar at a garden party, serving tropical cocktails that transport your guests straight to the Caribbean, or a rustic gin bar offering a range of infused gins that add an element of sophistication to a countryside gathering.
A well-crafted party bar differentiates between a good party and a truly unforgettable summer event. Moreover, a good bar keeps the party flowing as smoothly as the drinks it serves. It ensures that your guests have a variety of beverages to choose from and keeps them entertained. By offering a range of spirits, mixers, and garnishes, you allow your guests to experiment, mingle, and, most importantly, enjoy themselves to the fullest.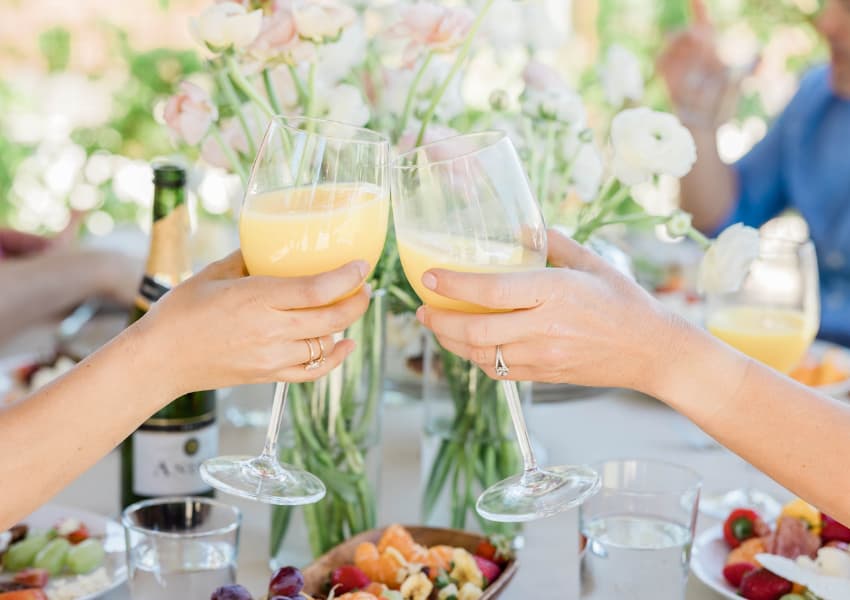 Essential Ingredients for Your Summer Party Bar
Setting up a summer party bar requires a bit of forethought, not just in aesthetics but also in ensuring it's well-stocked with essentials. Here are the critical components of a well-prepared bar:
1. Alcohol: This is the backbone of your bar. For a versatile summer bar, consider a selection of vodka, gin, rum, tequila, whisky, and beer. Don't forget a variety of wines – a mix of red, white, and rosé should do the trick. Also, consider adding a few bottles of Prosecco or Champagne for a touch of sparkle.
2. Mixers: The magic of cocktails lies in the mixers. Stock up on various juices such as orange, cranberry, pineapple, soda, tonic water, and cola. For a summery twist, consider fresh lemonade or iced tea.
3. Garnishes: Elevate your drinks with garnishes. Fresh fruit like lemons, limes, and cherries are essential. Also, consider fresh herbs like mint or basil for that extra flavour and visual appeal.
4. Non-Alcoholic Options: Remember, not everyone drinks alcohol. Ensure your bar is stocked with non-alcoholic beverages. Flavoured waters, mocktail ingredients, and soft drinks are always a good idea.
5. Accompaniments: Nibbles and snacks such as nuts, pretzels, and olives are delicious and help absorb the alcohol.
It's essential to strike the right balance – you want to stay within the event, but equally, you don't want to blow your budget on excess that won't be used. Here's a recommended guide for a party of 20 guests for 4 hours:
Alcohol:
Spirits (vodka, gin, rum, etc.): A 750-millilitre bottle yields around 17 standard shots. For a mixed crowd, consider one bottle of each type of spirit.
Beer: Guests usually consume one beer per hour. So, five beers per guest, which totals to approximately 100 beers for 20 guests.
Wine: A bottle of wine usually serves five glasses. Considering one glass per guest per hour, you'd need about 16 bottles of wine. Depending on your guest preferences, a mix of red, white, and rosé would work well.
Mixers:
Generally, plan for 1 litre of mixer per 3 guests. So, for 20 guests, approximately 7 litres of various mixers should suffice.
Garnishes:
Plan on one lemon and one lime for every 3-4 guests, and a bunch of fresh mint and a jar of cherries or olives should suffice for 20 guests.
Non-Alcoholic Options:
For non-drinkers and designated drivers, plan for 2-3 drinks per person. So, for a couple of non-drinking guests, around six non-alcoholic beverages should do.
Setting Up Your Party Bar
The magic is in the details – from the utilisation of space and accessibility to the selection of the right equipment and, finally, the creative decoration matching your summer theme.
Space Utilisation and Accessibility:
The location of your bar is crucial. It should be in an area that's easily accessible but doesn't obstruct the flow of the party. Consider the size of your bar area and plan accordingly. Leave enough space for your guests to navigate, order their drinks, and move away without bumping into each other.
Equipment Needs:
You've got the drinks and garnishes, but remember the equipment! You'll need a variety of glassware for different drinks, cocktail shakers, a muddler, a corkscrew, a bottle opener, and plenty of ice. Having these tools at hand will make drink preparation smoother and more efficient.
Creative Arrangement and Decoration:
This is where the fun begins! How you arrange and decorate your bar can significantly enhance your summer party atmosphere. Consider displaying your drinks, mixers and garnishes in an organised and visually appealing way. For a summer party, think of bright colours, fresh fruit garnishes, and even cocktail umbrellas for a touch of whimsy.
Remember, your party bar isn't just a functional space; it's a focal point of your event. So let your creativity flow and watch your summer party come to life!
Summer Drinks Selection
Here are some crowd-pleasers that are guaranteed to keep your guests sipping happily.
Pimm's: A British classic, Pimm's is a must for any summer party. Mix one part Pimm's No. 1 with three parts lemonade, add a splash of mint, cucumber, orange, and strawberry, and you have a refreshingly fruity concoction.
Mojito: This Cuban favourite is a hit at any summer gathering. Muddle fresh mint and lime in a glass, add a dash of sugar, two parts rum, and top with soda water for a zesty and refreshing cocktail.
Margarita: A universally loved cocktail, Margaritas offer a tangy kick perfect for hot summer days. Shake together two parts of tequila, one part lime juice, and one part Cointreau, then serve over ice in a salt-rimmed glass.
Aperol Spritz: This Italian aperitif is both chic and refreshing. Mix two parts Aperol with three parts Prosecco and a splash of soda water, then garnish with an orange slice for a perfect sundowner.
Summer Sangria: A jug of Sangria is a fantastic way to serve a crowd. Mix a bottle of red wine with a selection of chopped summer fruits, a splash of brandy, and some orange juice. Let it sit for a few hours to let the flavours meld together, then top up with soda water before serving.
These cocktails encapsulate the essence of summer – they're bright, refreshing, and bursting with flavour.
Related Articles