BE Event Hire recent delivery of picnic benches hired for the Tower of London over the weekend.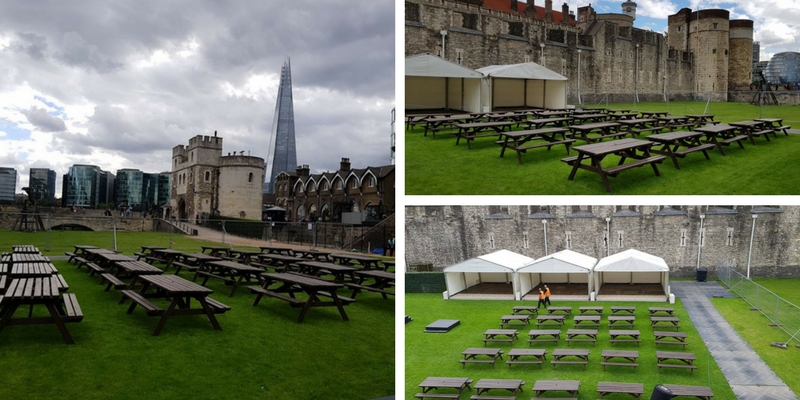 Although the Tower wasn't built as a prison, over 8000 people were incarcerated here. Prisoners at the Tower of London had varying experiences, from the luxurious to the lethal. Wealthy, influential inmates could be held in relative comfort, deprived only of their liberty. Some captive kings, such as Scottish king John Balliol brought in a host of servants. Others were allowed out on hunting or shopping trips! But those suspected or found guilty of treason, which including counterfeiting coins as well as plotting against the monarch, suffered far more. Guy Fawkes and his co-conspirators were subjected to close imprisonment and torture.
www.hrp.org.uk/tower-of-london
Picnic Bench Hire
High quality very sturdy picnic bench suitable for use in the garden or in outdoor areas of pubs and country clubs etc, with each table is designed to comfortably seat 6 people.
There is a 5 cms diameter hole in the middle to allow insertion of a parasol or umbrella.
Related Articles