Picnic tables can be an inexpensive way to provide seating to your guests for an outdoor wedding, but on their own, they are a little plain and need some dressing up. Luckily, there are a lot of unique ways you can dress up your picnic tables to match your individual wedding theme. Picnic tables are versatile, and there is a decoration idea that is perfect for every budget and theme. Here are some picnic table decoration ideas perfect for any wedding!
Brown Butcher Paper
Brown butcher paper is inexpensive and easy to roll onto the top of any picnic table. It might not have been your first thought when it comes to decorating your wedding tables, but brown butcher paper looks great against the grain of the wooden table! Complete this look by adding floral arrangements and lace trim details under each place setting. You could even include pens by each seat so your guests can leave a heartfelt message on the paper!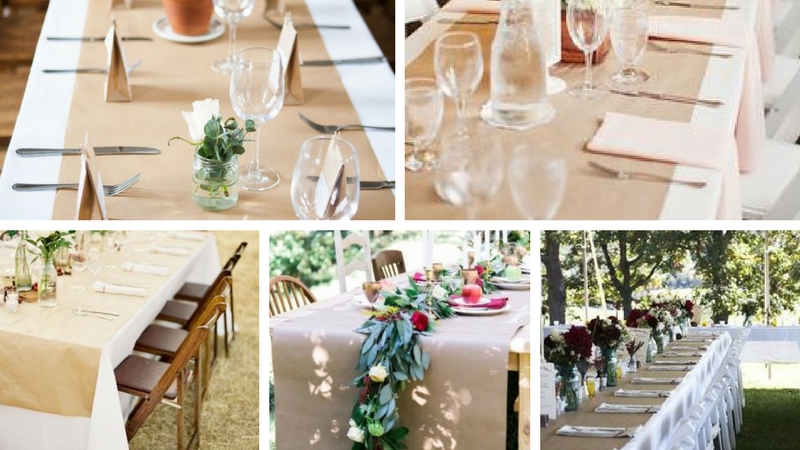 Pretty in Paris
Bring glamor to your wedding by opting for a Pretty in Paris theme. While this might not be something you would think matches picnic tables or even an outdoor wedding, the sophisticated touches complement the wood. Balance the grain of the wood with golden candelabras, fine dinnerware, and red roses. Transform your picnic tables into a surprisingly chic display!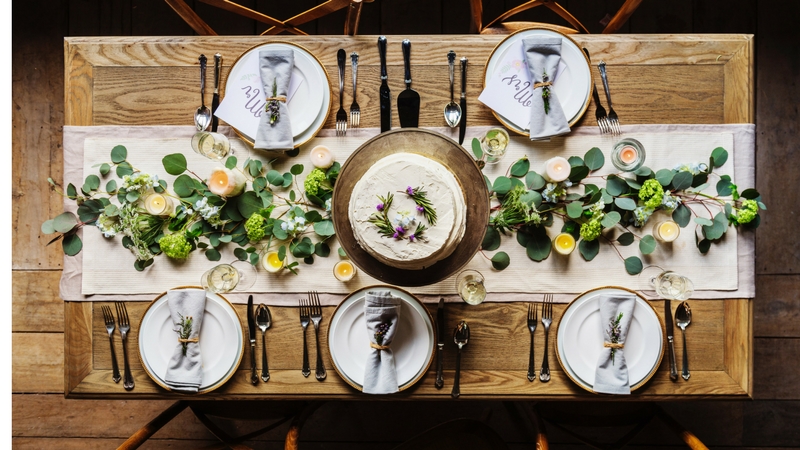 Classic Picnic
Embrace the picnic theme by keeping things classic. Opt for traditional checked table clothes on each table, and include a wooden picnic basket as a centrepiece. Instead of place cards, embroider your guests' names on a floral napkin. This personal touch doubles as a souvenir. To commit even further to this theme, serve a traditional picnic meal or appetisers.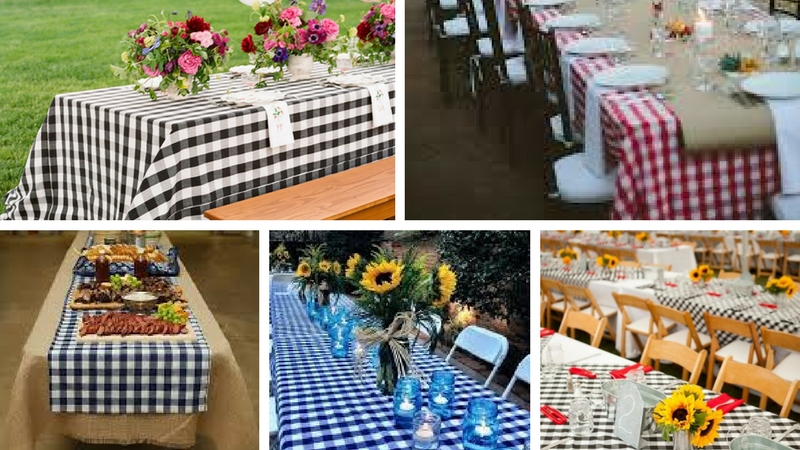 Light and Bohemian
To create a light and bohemian wedding table, pair a thin, airy fabric table runner with wispy floral arrangements. Weave the table runner in between flower arrangements, or simply lay the flowers freely across the table. If using vases for the flowers, mix up the colour scheme, using a variety of materials and glasses. For added magic, scatter candles of varying sizes along the table.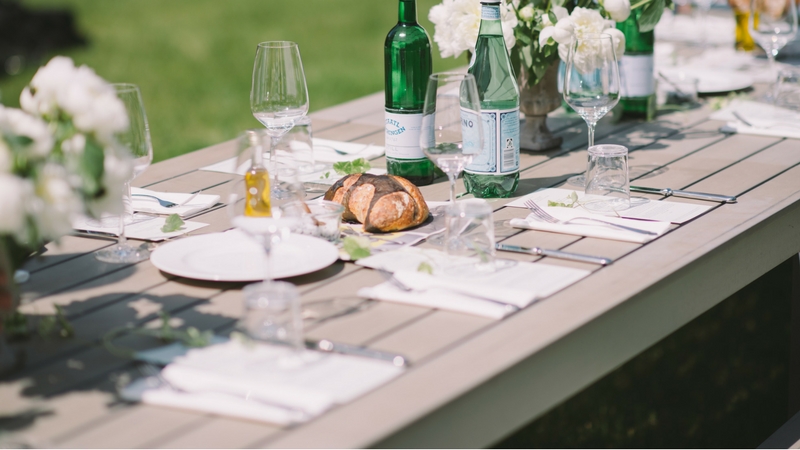 Rustic Table Setting
Bring the outdoors to the table with a rustic theme. Add burlap to each table to add texture, then layer tree trunk slices and moss. You can also include succulents, flowers, and other rustic findings. Wrap silverware in burlap, and write guests names on the pots of succulents for a unique dining experience.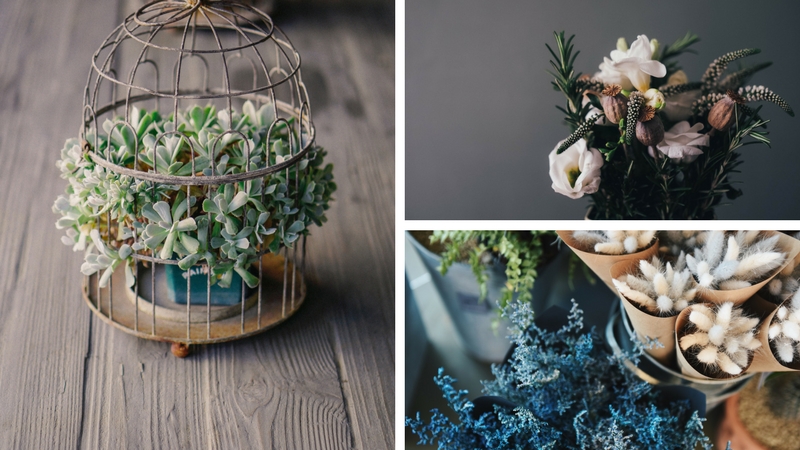 Day to Night
If you're hosting your wedding reception in the evening, it is important to include versatile lighting, especially when outdoors. String lights above the table to add an ambient glow that shines into the later hours. Add lighting to the table with a collection of different candles of varying heights.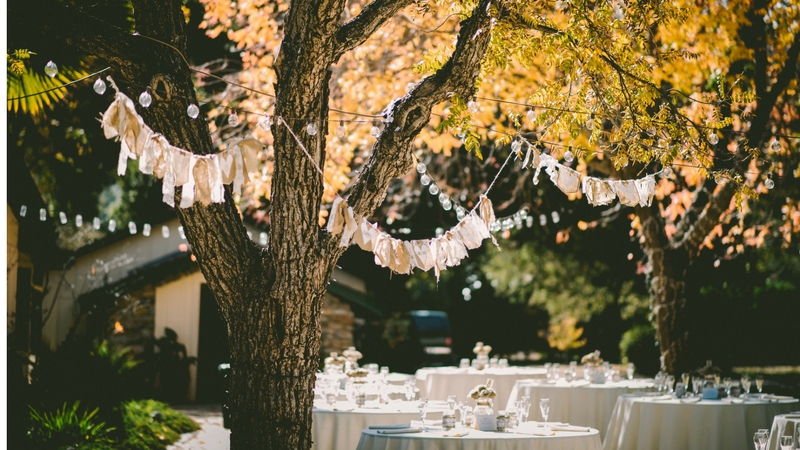 Autumn Wedding
Autumn foliage makes the perfect backdrop to any wedding. Late summer / autumn is a popular time to get married and allow the changing nature to serve as inspiration for your wedding picnic tables by bringing nature to the table. Use pumpkins as centrepieces, incorporating different sizes and colours for balance. Tall candles are the perfect match, as well as fake or real leaves which add a much-needed pop of colour. Opt for a white table cloth under it all, or let the bare wood show through.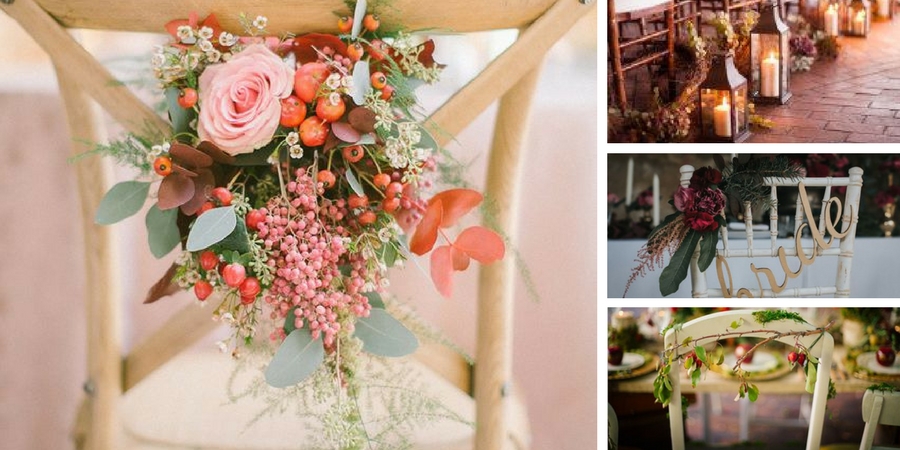 Romantic Decoration
If you're a hopeless romantic at heart, you'll want to inspire love at the reception tables. Keep things relaxed and romantic with white flowers and deep green moss. Include hand printed place cards and table numbers which match the romantic theme. Use elegant but simple candle holders across the table to add a warm glow. You can't go wrong with adding touches through the moss or around silverware. What's not to love about these romantic touches?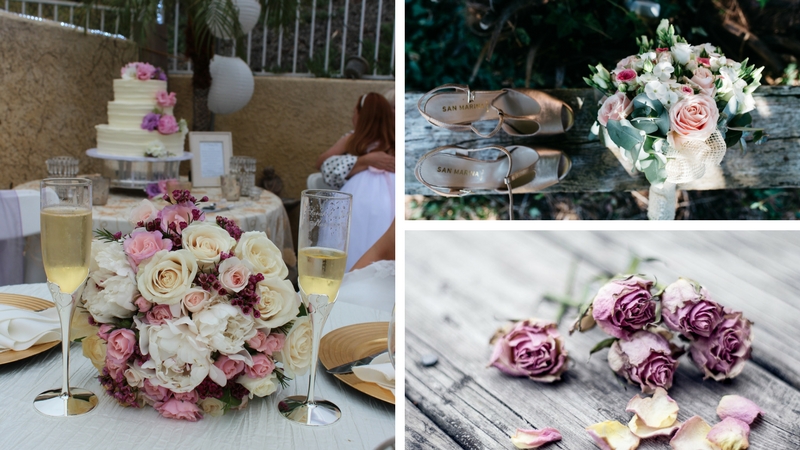 Flowerless Centrepiece
Keep your wedding original by creating a flower-free centrepiece. There are a lot of beautiful options for centrepieces that don't include flowers if you wanted something more original and personal for your wedding. Options include colourful fruit, painted candles, and even winter cotton. The options are endless, so challenge yourself to think beyond the traditional and tried with one of these unique ideas. Your guests will be awed at your creativity, and your budget will thank you!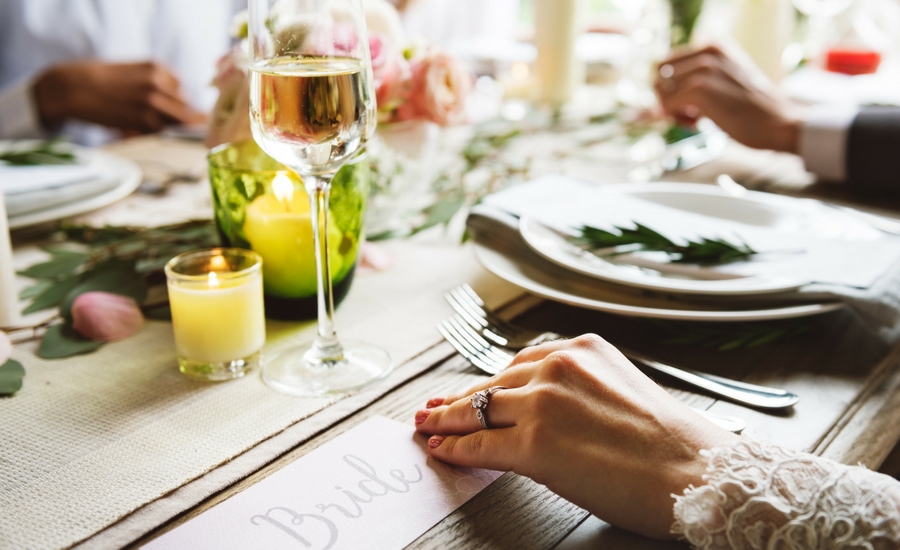 The Perfect Picnic Table
It is possible to create an elegant, fun and original table design for a picnic table! There are so many ways to dress picnic tables up and adapt them to your unique theme without breaking the bank. Important things to consider when creating your perfect wedding picnic table are your theme, colours, and floral arrangements. However, don't be afraid to challenge the boundaries of traditional tablescape and trying something new! The possibilities are endless for wedding picnic tables!
Alternative Tables
Wooden trestle tables featuring tongue and groove construction and sturdy folding legs which allows for easy storage. Suitable for heavy use in any Indoor or Outdoor Event.
Trestle tables can also be hired in a limewash / distressed and rustic style which is half the battle when creating that outdoor picnic theme.
Related Articles