How do you deliver picnic benches hired for the The Tower of London, through the drawbridge of course.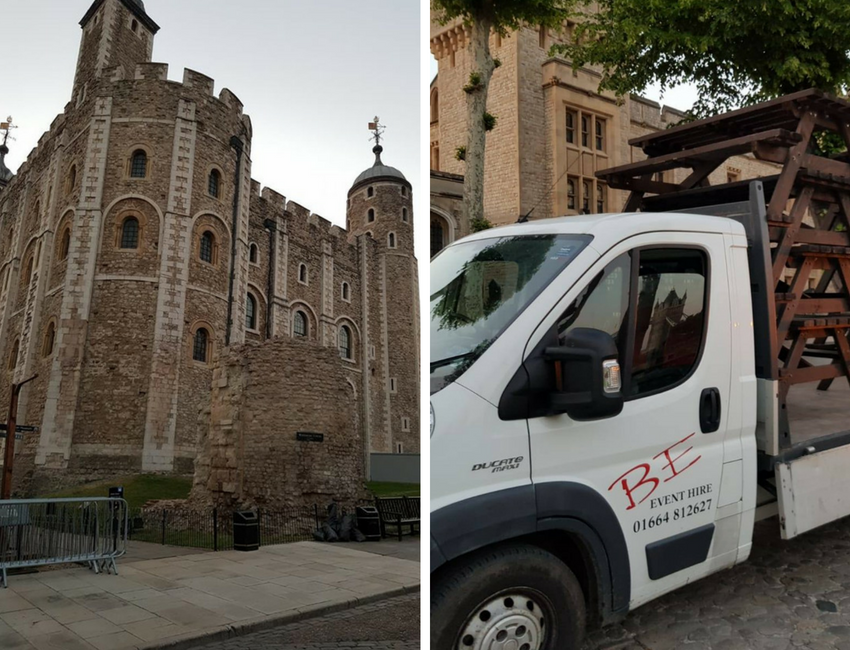 Picnic benches had to be transferred onto smaller vehicles to fit across the drawbridge.
This image inside the Tower grounds shows a wonderful contrast with the modern city in the background.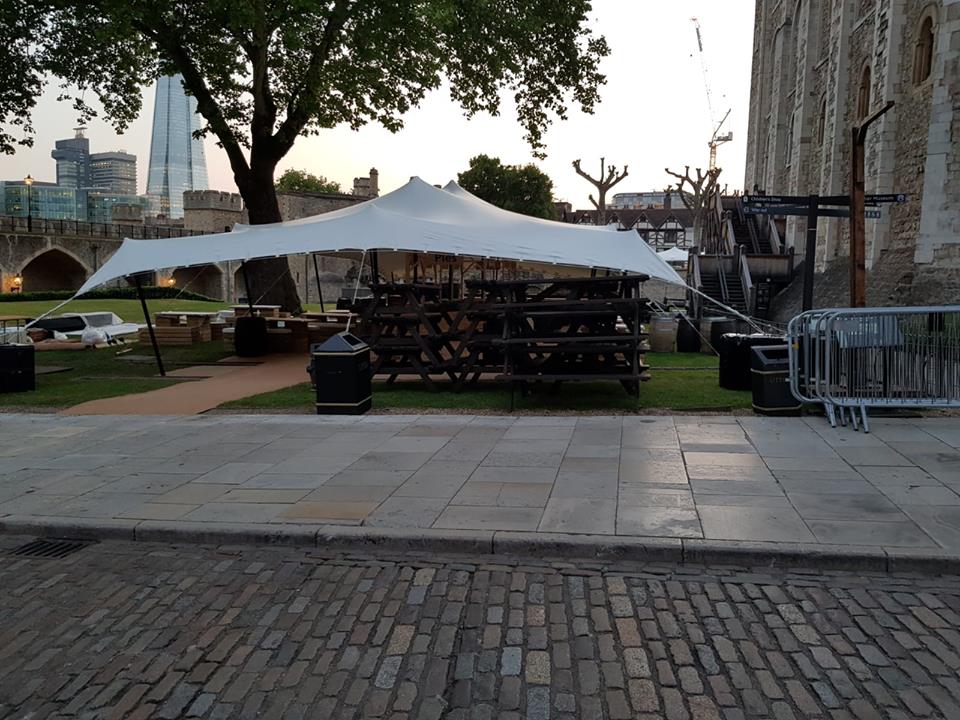 We do get to deliver our event furniture to some of the countries most magnificent buildings.
Picnic Benches for the Tower
High quality very sturdy picnic bench suitable for use in the garden or in outdoor areas of pubs and country clubs etc. Each picnic table is designed to comfortably seat 6 people, 3 down each side.
There is a 5 cms diameter hole in the middle to allow insertion of a parasol or umbrella.
Picnic Bench Dimensions: 1.75 meters long, 1.35 meters wide and 71 cm tall and 55 kgs in weight each
The size of just the table top is 175 cms x 72 cms
Related Articles