BE was out an about in full force getting our furniture hire delivered across the UK for May 3rd Local Elections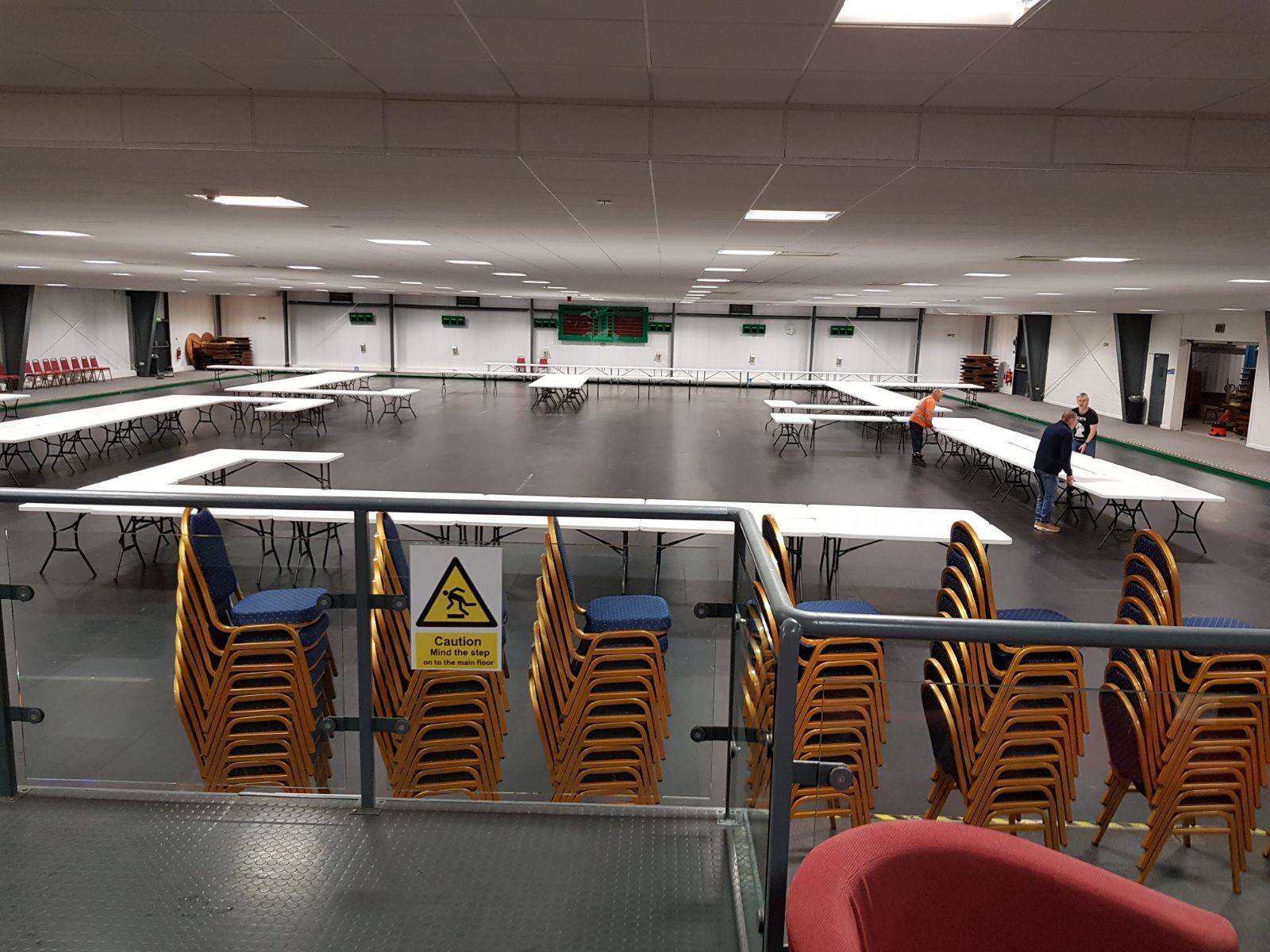 For this particular polling station in Leicestershire we supplied our blowmolded white catering tables which makes for easier sliding of ballot papers to counters, other polling stations also use our varnished top trestle tables, apparently its all in the slide.
Furniture Hired for Local Elections
For this particular polling station (pictured) we supplied plastic trestle table and banqueting chairs.
Blow Mold Catering Trestle Tables
Sturdy 6′ x 2′ 6″ blow mold plastic trestle table with steel folding legs. These catering trestle tables are sturdy and easy to wipe down for events and have also for County Councils during elections as counting tables.
Blue Banqueting Chairs
Gold steel framed banqueting chair with a dark blue padded seat and back. These blue and gold banqueting chairs would be suitable for use at weddings, conferences and other corporate events. They look great with our range of varnished round tables and stack neatly when not in use.
Related Articles