Rustic wedding themes are still dominating the wedding trend lists for 2023, and it's no surprise why. These weddings provide a charming and relaxed atmosphere for couples who want to celebrate their love in a natural and earthy setting. With the popularity of rustic weddings comes a wide range of rustic furniture, including chairs, to choose from.
We showcase three popular rustic wedding chairs perfect for completing your wedding layout.
Limewash Chiavari Chairs
Limewash Chiavari Chairs are a popular wedding choice due to their elegant design and versatility. The design of the chairs features a tall backrest with vertical slats and a gently curved seat that provides comfortable seating. The chairs are made of high-quality wood and have a beautiful limewash finish that gives them a rustic feel.
These Chiavari chairs are incredibly versatile and can be incorporated into any wedding theme, from rustic to traditional. They are lightweight, making them easy to move around and arrange according to your seating plan.
Light Oak Wooden Crossback Chair
The Light Oak Wooden Crossback Chair is a popular rustic wedding chair that has become increasingly popular recently. The chair's design features a crossed back, providing comfort and support. These chairs are made of high-quality wood and have a light oak finish that gives them a natural, rustic look.
We also have a more traditional dark oak cross back chair available to hire. These chairs' natural wood finish and crossed-back design make them perfect for creating a rustic atmosphere that is warm and inviting. They are sturdy and durable, making them ideal for outdoor weddings requiring robust furniture, and easily accessorised with cushions or throws to match your wedding's colour scheme.
Limewash Crossback Chairs
Limewash Crossback Chairs are another popular choice for rustic weddings. These chairs feature a limewash finish and a crossback design, which gives them a unique and rustic look. The chairs are made of high-quality wood and have sturdy and durable construction.
Like the light oak crossback chairs, they are versatile and can be used for both the ceremony and reception, making them a cost-effective choice. These chairs' unique and rustic design makes them perfect for creating a natural and warm feel.
Your Rustic Wedding
Whether you want a relaxed and informal atmosphere or a more traditional rustic wedding look, BE Event Hire has the wedding furniture you need to create the perfect wedding. In addition to rustic wedding chairs, BE Event Hire provides a wide range of furniture that can complement and complete your rustic wedding theme, from rustic wooden tables, benches and even picnic tables. We even stock wooden barrels as stand-alone poseur tables or long tables.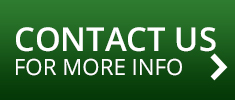 Related Articles