Planning a wedding is an exciting journey filled with numerous decisions, each contributing to the success and uniqueness of your special day. One of the significant aspects that can transform your wedding venue, especially if you're planning a garden wedding, is the furniture. The right furniture not only adds to the aesthetics but also elevates the comfort level of your guests, ensuring a memorable experience for everyone involved.
Whether you envision a rustic vibe, a modern minimalist setting, or a vintage-themed celebration, the proper selection of chairs, tables, lounges, and accessories can bring your vision to life.
BE Event Hire offers everything from a variety of wedding furniture styles to table linen and wedding accessories. This means you can source almost everything you need to complete your garden wedding furniture arrangement from a single place.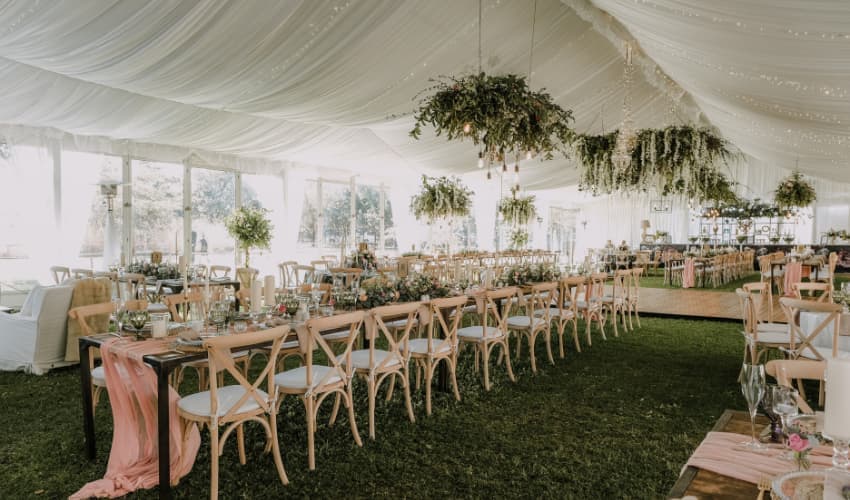 Choosing the Right Garden Wedding Furniture
Factors to consider when selecting your garden wedding furniture:
1. The Size of the Wedding:
The number of guests you host is critical in determining the type and quantity of furniture you'll need. You may opt for cosy lounge areas with stylish sofas and chairs for intimate gatherings. For larger events, you must consider various seating options, dining tables, and a dedicated dance floor area.
2. The Garden Wedding Theme:
Your chosen theme should guide your furniture selection. Consider rustic wooden furniture with comfortable cushions if you're going for a relaxed, bohemian vibe. Opt for vintage pieces that exude charm and character for a classic and elegant feel. Consider modern furniture with clean lines and chic finishes if your style is more contemporary.
3. The Comfort of Guests:
While aesthetics is essential, never compromise the comfort of your guests. Make sure you provide sufficient seating and shade, especially if your wedding is during the warmer months. Also, ensure there is enough space for everyone to move around comfortably.
Different Styles of Wedding Furniture
1. Rustic Furniture:
If you want a natural, laid-back, or countryside look, rustic furniture is a fantastic option. Think wooden tables and chairs, barrels for stands, and farmhouse benches. These pieces often feature distressed wood and simple designs that fit perfectly in a garden setting.
2. Vintage Furniture:
For those in love with past eras, vintage furniture can add a sense of nostalgia and romance to your garden wedding. Look for wrought iron tables and chairs, antique wooden dressers for serving areas, and retro lounge furniture. To complete the look, you could add lace tablecloths or old-fashioned lanterns.
3. Modern Furniture:
If your style leans towards the contemporary, consider modern furniture with sleek lines and polished surfaces. Think glass tables, metal chairs, or trendy love seats. This style can add sophistication and glamour to your garden wedding.
Colour Coordination Tips for Garden Wedding Furniture
Coordinating the colours of your furniture with the overall wedding theme is key to creating a cohesive look. Here are a few tips:
Consider the Natural Surroundings: Use the colours of your garden venue as a starting point. Greens, browns, and floral hues can inspire your colour palette.
Complement Your Wedding Colours: If you have specific wedding colours, ensure your furniture complements them. For example, if your colours are light and soft, consider furniture in neutral tones. If you have bold wedding colours, you might opt for furniture in white or grey to prevent clashing.
Remember Less is More: While it might be tempting to incorporate many colours, sticking to two or three main colours can make your space look more harmonious and visually appealing.
Garden Wedding Furniture Pieces to Consider
A garden wedding demands a certain level of attention to detail to ensure every piece of furniture aligns with your theme, provides comfort, and enhances the beauty of the natural setting. We have included some of the most popular furniture for garden weddings here.
Chairs
Choosing the right seating arrangement can set the tone for your wedding.
Chiavari Chairs:
Elegant and classic, Chiavari chairs are a popular choice for weddings. Available in various finishes like gold, silver, white, and mahogany, these chairs can blend seamlessly with your garden setting and be decorated to suit your theme.
Wooden Rustic Chairs:
Wooden rustic chairs should be your go-to if you're leaning towards a rustic or boho-themed wedding. These chairs, often made of distressed wood or featuring a natural finish, add a charming, laid-back feel to your garden setting.
Picnic Benches:
For a more casual, relaxed vibe, consider picnic benches. They provide a unique seating option and allow you to set up long, family-style dining arrangements, encouraging a warm, communal atmosphere.
Tables
The choice of tables can significantly influence the atmosphere and functionality of your wedding space. Consider the following options:
Rustic Trestle Table:
With their natural, rough-around-the-edges look, these tables are perfect for rustic or country-themed garden weddings. They can be decorated with runners, floral arrangements or candles to enhance the rustic feel.
Distressed Tables:
Distressed tables exude a vintage charm that can transport guests to a bygone era. Pair them with vintage chairs for a coherent look, or mix and match for an eclectic feel.
8×3 Rustic Trestle Table:
Larger rustic trestle tables are ideal for bigger garden weddings. They offer plenty of space for dining and decoration and can be paired with benches or rustic chairs to complete the look.
Choosing the right chairs and tables for your garden wedding is a balance between aesthetic appeal, guest comfort, and practicality. Consider your wedding theme, the size of your guest list, and the natural garden setting when choosing.
Cost Estimates of Garden Wedding Furniture Hire
Planning a wedding often requires juggling a budget, and understanding the costs associated with garden wedding furniture hire can help you allocate funds effectively. While the exact cost can vary based on your specific needs and the duration of hire, here are some general estimates:
Rustic trestle tables: Around £12 per week
Distressed trestle tables: Around £13 per week
Chiavari chairs: Around £3 per week
Wooden crossback chairs: Around £5 per week
Picnic benches: Around £20 per week
While these figures give you a basic idea, remember that additional costs may come into play, such as costs associated with linens or other accessories.
As you plan, balancing cost-effectiveness and your vision is critical to creating a beautiful, memorable garden wedding.
Garden Wedding Furniture Hire Process
Hiring garden wedding furniture can initially seem overwhelming, but it can be a smooth and easy process with the right knowledge and steps. Here's a step-by-step guide to help you navigate the process:
Assess Your Needs: Determine the kind of furniture you need based on your wedding theme, the number of guests, and the available space. Create a list of essential items such as tables, chairs, lounge furniture, and any other pieces you desire.
Book Early: Once you've found a company that meets your needs, such as BE Event Hire, make your booking as early as possible to secure your preferred items.
Confirm the Details: Ensure you understand the rental agreement. Confirm the delivery and pickup dates, the total cost, and any additional charges that might apply.
Stay in Touch: Maintain good communication with the rental company as your wedding day approaches to avoid any last-minute surprises.
When it comes to delivery and setup of your hired furniture, consider the following tips:
Coordinate the Delivery: Coordinate with your venue and the rental company to ensure the furniture arrives at a time that suits everyone involved. This is especially important if your venue is booked for other events close to your wedding date.
Check All Items Upon Delivery: Make sure all the items you rent are delivered and in good condition. Report any missing or damaged items to the rental company immediately.
Ensure Safe Storage: If the furniture is delivered a few days before the event, ensure there's a secure, dry place to store it. This is particularly crucial for garden weddings in case of unpredictable weather.
Schedule Pickup: Schedule the pickup at a convenient time, considering you'll need time to pack everything up after the wedding.
BE for Your Garden Wedding Furniture
Your dream garden wedding deserves the perfect furniture to create an unforgettable atmosphere and make your special day uniquely yours. If you're ready to transform your venue into a captivating setting, we encourage you to take the next step.
Whether you have a specific vision in mind or you're still exploring ideas, the team at BE Event Hire is eager to assist you. With a vast range of options for every style and budget, they can guide you towards the best furniture selection to fit your theme, guest list, and personal taste.
Don't let the stress of wedding planning hold you back. Instead, embark on this beautiful journey confidently, knowing that every detail, right down to the last chair, will be taken care of.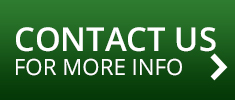 Related Articles