BE Event Hire had a fabulous yet exhausting time playing our part in EGX 2023 at ExCel, London.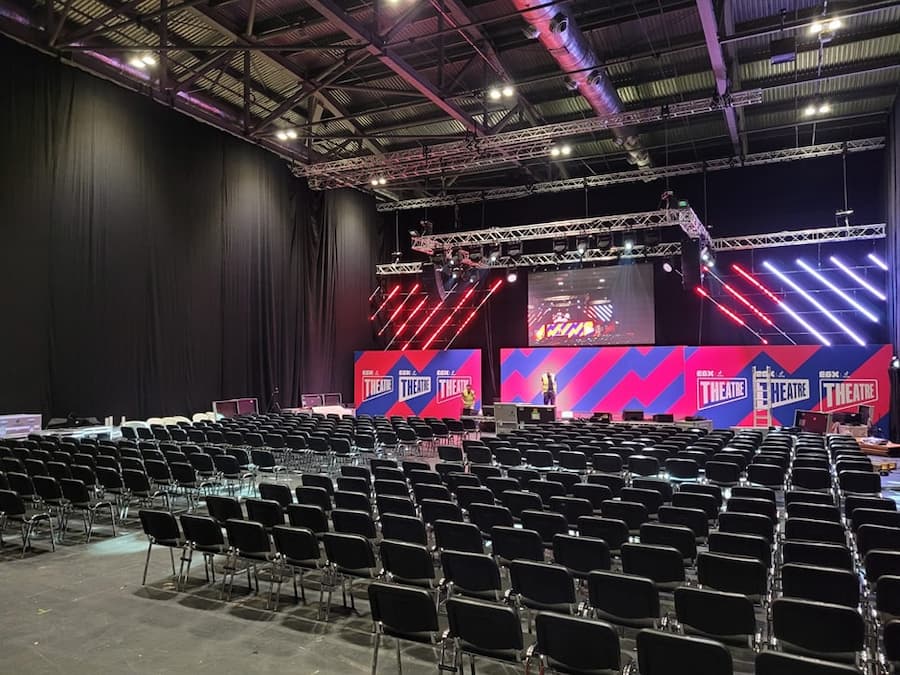 EGX 2023, the UK's biggest gaming event, was held at ExCel, London from September 22-25, 2023. The event featured a wide range of activities for gamers of all ages.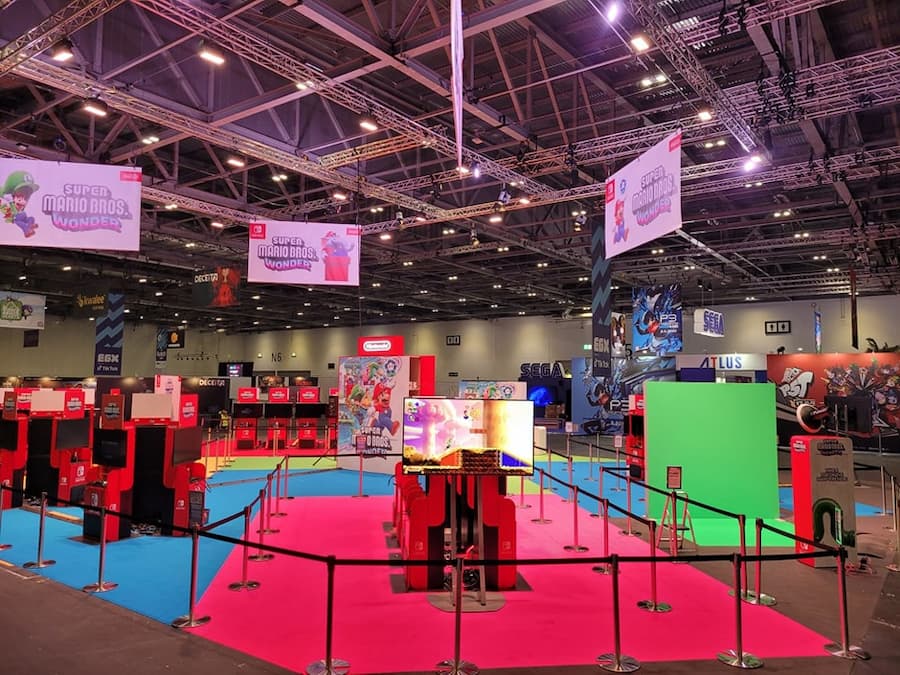 EGX 2023 was a huge success, with over 100,000 visitors attending the event. Some of the most popular games at the event included:
Hogwarts Legacy, Starfield and Resident Evil 4. In addition to the latest games, EGX also featured several retro gaming zones, where visitors could play classic games from consoles such as the NES, SNES, and Mega Drive.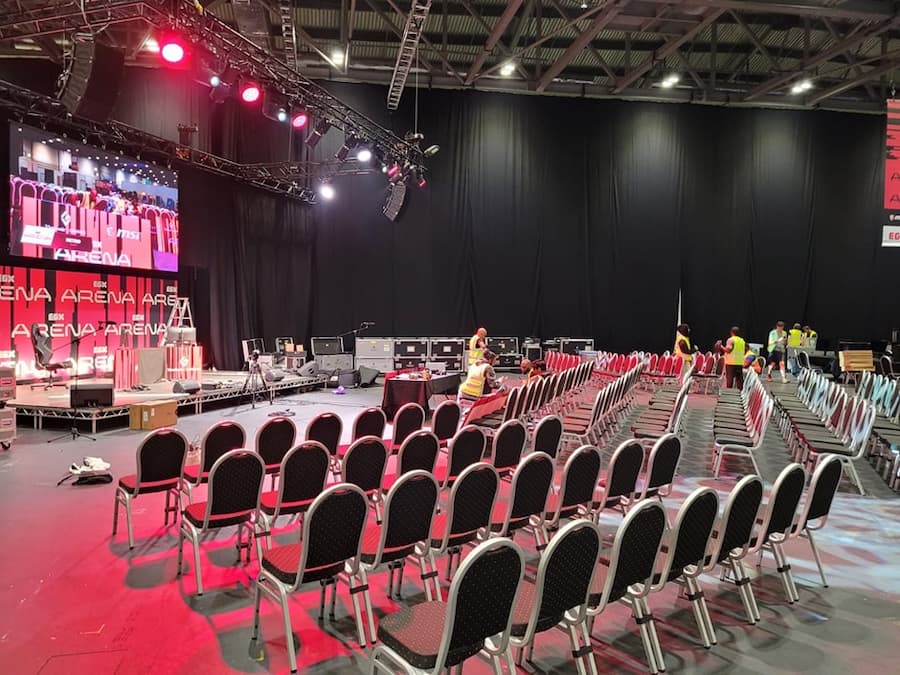 EGX 2023 was a great event for gamers of all ages. Visitors could play the latest games, meet their favourite developers and publishers, and learn more about the gaming industry.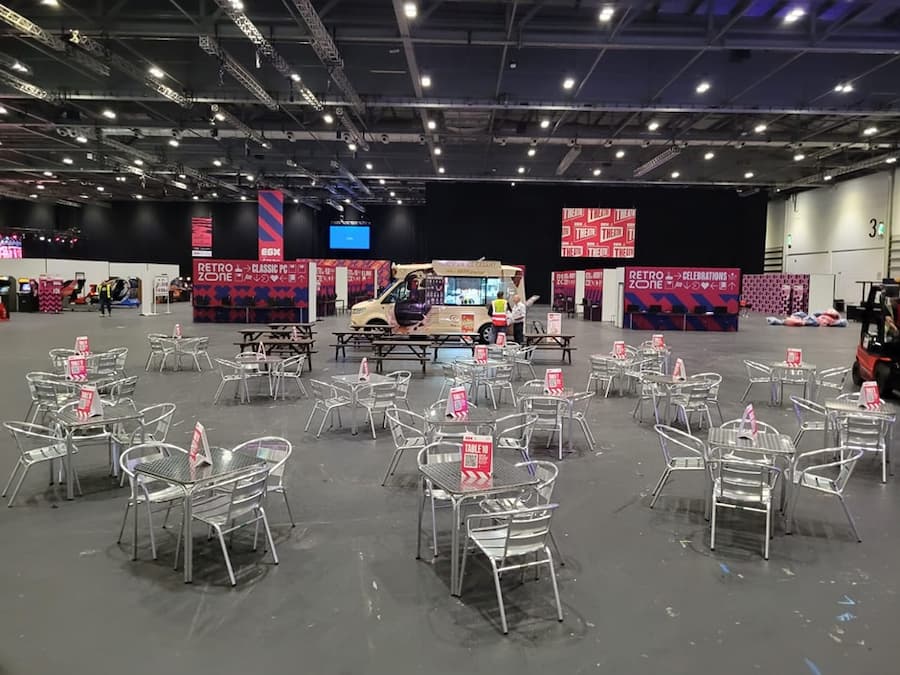 Event Furniture Included
Banqueting Chairs
BE Event Furniture Hire stocks and supplies both aluminium and steel framed banqueting chairs in an array of standard colours ready for hire. Banqueting chairs are also available in both square top and a round top style.
We also carry large quantities of the ISO conference chairs and all these chairs can be linked securely in rows.
Stretch Barriers
Retractable stretch barriers are quick and easy methods of crowd control that can be moved and modified to suit your crowd control requirements.
Our stretch barrier hire is popular with all types of venues where crowd flow needs to be controlled.
Trestle Tables
BE Event Hire have a large choice of size and style of trestle tables to hire for both indoor and outdoor use.
Black Table Linen
We stock a range of black table linen to hire in a range of sizes to standard round and trestle table sizes.
Bistro Seating
BE Event Furniture Hire bistro tables and chairs for events, exhibitions and functions.
BE Event Hire provides nationwide event furniture hire including set up and breakdown.
Related Articles