The cost to hire banqueting chairs will depend upon the type of banqueting chair selected (premium or budget) and the quantity of chairs required. Banqueting chair hire costs start at £2.85 per chair, per week (budget range), going up to £3.30 per chair, per week (premium range).
BE Event Furniture Hire stocks and supplies both aluminium and steel framed banqueting chairs in an array of standard colours ready for hire. Banqueting chairs are suitable for exhibitions, weddings, conferences, shows, just about any indoor event where you want to provide a higher level of comfort to your guest.
Premium Chairs = Round Back Top
Budget Chairs = Square Back Top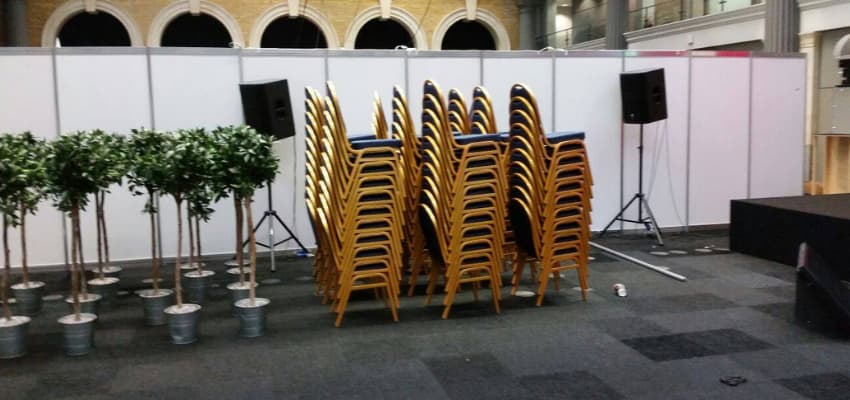 Banqueting Chairs Hire Costs
Would you prefer to buy banqueting chairs, visit our sister company for a selection of new banqueting chairs in a range of colours and price ranges.
Related Resources: