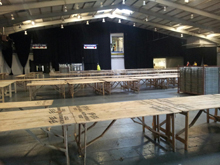 It's the end of another busy week here at BE with our table and chair hire. Today has seen Tony, Andy and John off to Telford to deliver over 2,000 wooden tables and 1,500 folding chairs for the weekends IPMS event.
International Plastic Modellers' Society, founded in Great Britain in 1963, by modellers, for modellers. We have over 3,000 members in the UK, with a wide range of modelling interests, skills and knowledge. New members of all ages and abilities are most welcome.
The highlight of the day for them was seeing an RAF helicopter land next to their trucks and be pushed into the hall as part of the display. James has spent the day in London delivering Aluminium cafe furniture and aluminium high stools and poseur tables to various shows and businesses in the Capital. Jezz has been kept busy with table hire in Leicestershire with trips all over the Midlands including Pera, Melton Bowls Club and a local Fairground. That just leaves the weekends deliveries to go before we start again next week.
Bistro Tables
Poseur Tables
Need advise on table hire, contact us direct.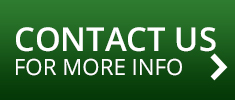 Related Articles