UKDS is the worlds first permanent indoor drone racing arena and situated in Nottingham. BE Event hire hire recently supplied trestle tables and folding chairs when the UK's top 40 drone racers battled it out.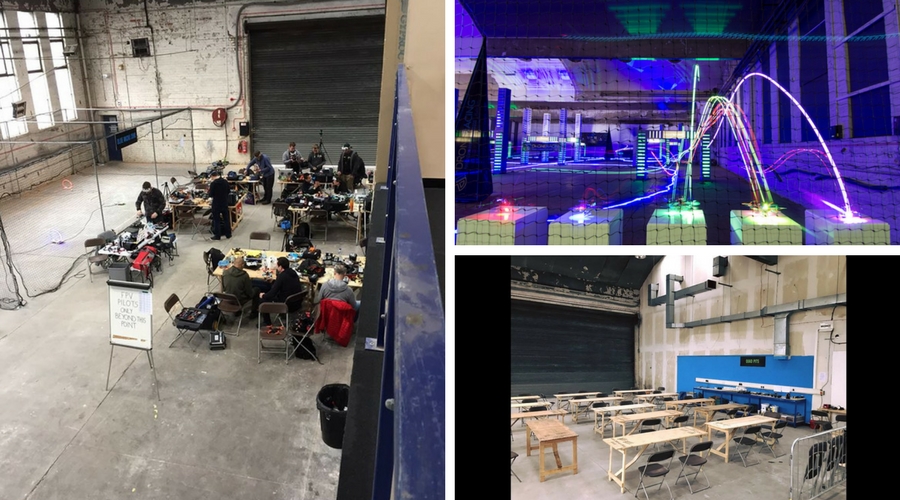 UKDS Racing in Nottingham
The race arena is based upon the 1/4 kilometer iSeries format with the layout being reconfigured every month to keep pilots on their toes. Apart from the main racing arena their are also be circuits for beginners to have lessons with expert staff providing tuition on a 1-2-1 basis or group lessons.
Table and Chairs Hired
BE provided our wooden trestle tables featuring tongue and groove construction and sturdy folding legs which allows for easy storage. Suitable for heavy use in any Indoor or Outdoor Event.
Samsonite folding chairs are lightweight tubular metal frame with a plastic seat, back and feet. These chairs are ideal for use in places where storage is an issue as they fold completely flat and stack very tightly and come with a chocolate brown seat and back with grey frames. These chairs are suitable for use indoors or outdoors.
Need advise on table hire, contact us direct or view our table hire guide.
Related Articles