BE was very busy at the Warners Motorhome show in Peterborough recently with multiple Tables and Chairs hire required for different entertainment options offered during the show.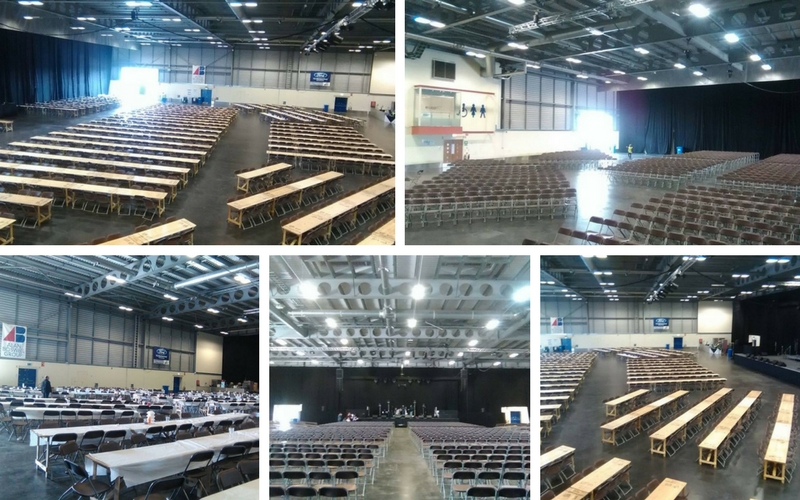 The UK's largest motorhome show Attracting over 3,000 units camped on-site for up to 4 days and in excess of 10,000 day visitors, this is still the largest day gate of any event of this type in the country.
This show acts as an excellent starting point to the season. It provides an ideal opportunity for customers to test vehicles, change vehicles and get kitted out with all the hobby must-haves for the year ahead.
Furniture Hired for Show
Furniture hired for the show and shown in the images above where our lightweight folding Samsonite Chairs perfect for large capacity crowds. Trestle tables hired were our 6'x 2′ Trestle Tables with some being covered with Banqueting Roll during certain parts of the day.
Unsure about what tables to hire, see out table hire guide or contact our hire team direct.
Related Articles