Trestle tables at the London Marathon for drinks stations.
We have supplied our trestle tables to the London Marathon for many years now. If you are watching the Marathon then see if you can spot the B.E Event Hire on top of all the tables dotted around the course at the drinks stations. Our tables are set up just before the race and then the last participant is followed around and they are collected up and the road reopened.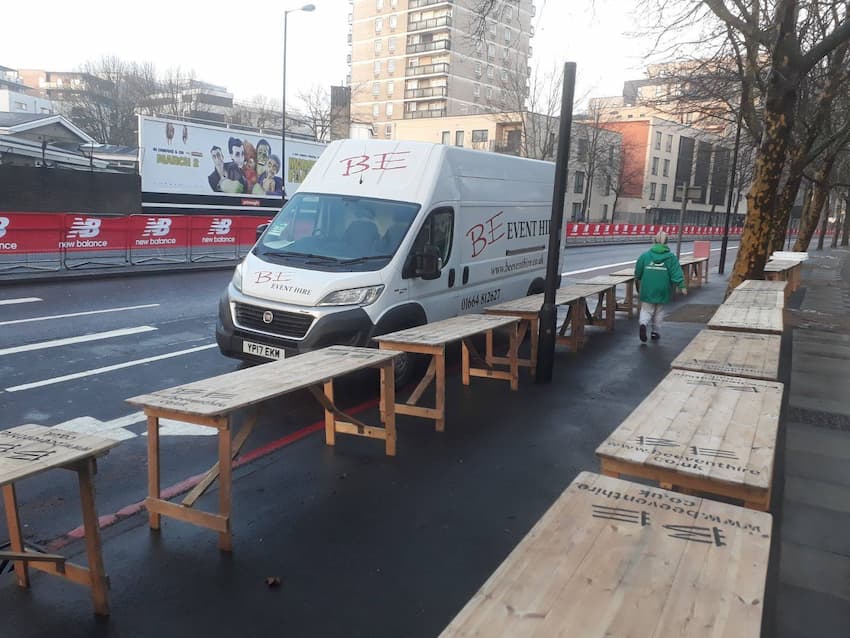 We are gearing up for the election. We have vast amounts of tables going out on hire to councils for vote counting stations across the midlands. It is fortunate with the amount of orders coming in that we have just purchased two more trucks, an 18 tonne and a 12 tonne for the summer season
Mostly it is our blowmold tables and varnished tables in the 6ft x 2ft 6in size that are going out for vote counting as they have smooth surfaces which are ideal for sliding the ballot papers across.
For more information on hiring tables, check out our table hire guide, or contact our hire team direct.
Related Articles