BE Event Hire recently supplied our wooden trestle tables and benches for Freedom Festival Hull at #FreedomHull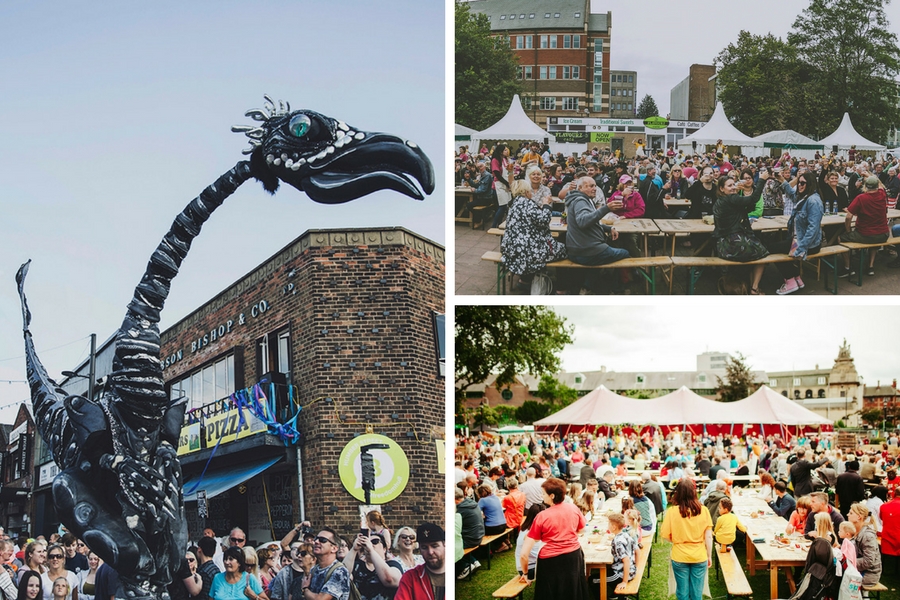 A registered charity and company limited by guarantee, Freedom Festival Arts Trust is an innovative arts organisation responsible for producing the highlight of Hull's cultural programme, Freedom Festival, and a growing in year programme of work.
Freedom Festival Arts Trust celebrates, through artistic and cultural expression, Hull's independent spirit and historic contribution to the cause of Freedom. The festival grew out of bicentenary commemorations in Hull in 2007 of William Wilberforce's Act of Parliament which abolished the slave trade in the British Empire. An overriding commitment to articulating the ethos of freedom throughout the festival and across our work is what sets it aside from other comparable events, creating a unique experience for artist and audience alike.
Festival Trestle Tables & Benches
BE Event Hire supplied our famous wooden trestle tables and wooden benches.
We have a choice of size and style of trestle tables for hire, some with our logo on the front and some plain. They are used year round for all manner of festivals , craft and antique fairs and memorabilia shows. They are used as exam desks at national venues as well as University fresher fairs & career fairs. They are often used for wedding and dinner events as well as water supply tables at marathons and other sporting events.
Related Articles