Luke Evans who is BE Event Hire sponsored off road motorcycle rider was racing last weekend.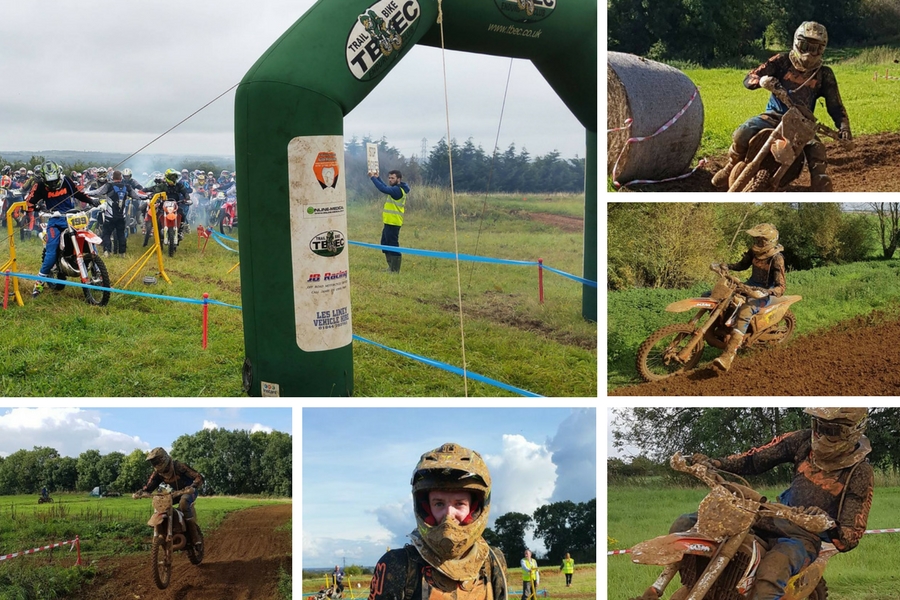 Luke Evans Recaps:
My Enduro race this weekend riding in the TBEC Championship was at Weedon near Daventry using part of a motocross track and then also using adjacent fields.
The terrain and weather suited me perfectly – I did the race last year and really enjoyed it and got a great result so was full of high hopes for this one.
I started off really well passing people on the row in front of me. In fact, I seemed to keep passing people constantly, I was riding the best I have ever ridden.
Unfortunately, with 2 laps left of the first 2 hour session I came out of a corner and the throttle got stuck wide open which was pretty scary. It spat me off but I got back up and nurtured it back to the pits where we tried to do some emergency repairs but retreated to van after a bike burst into flames in the Park Ferme after refueling and we had a few tense moments with a fire extinguisher putting the fire out on both the rider and his bike.
We worked through the lunch break, stripped the throttle down and we managed to sort the the issue out as best we could but despite it still being a bit sticky I rode a good second race session and had some good racing trying to salvage as many points for the championship as I could.
Onto the next round now in Kimpton in Hertfordshire in 3 weeks time where I can hopefully get a good result to go with the riding.