Following his early-season success overseas at the Paul Ricard , motorcycle racer Antony Hart- sponsored by BE Event Hire got his domestic campaign up and running in South Wales.
The Melton Mowbray rider and his team headed to Pembrey for round one of the Classic Racing Motorcycle Club Championship, and the first round of the ACU National Championship, running the David King Honda 125 RS and their own Yamaha 350 TZ once more.
After a delayed start on Saturday because of track conditions, the race programme was adjusted to three longer races, starting with the 125. David's winter of bike upgrades paid off with a start-to-finish race victory, and the trick was repeated in the two remaining races, culminating in a new lap record.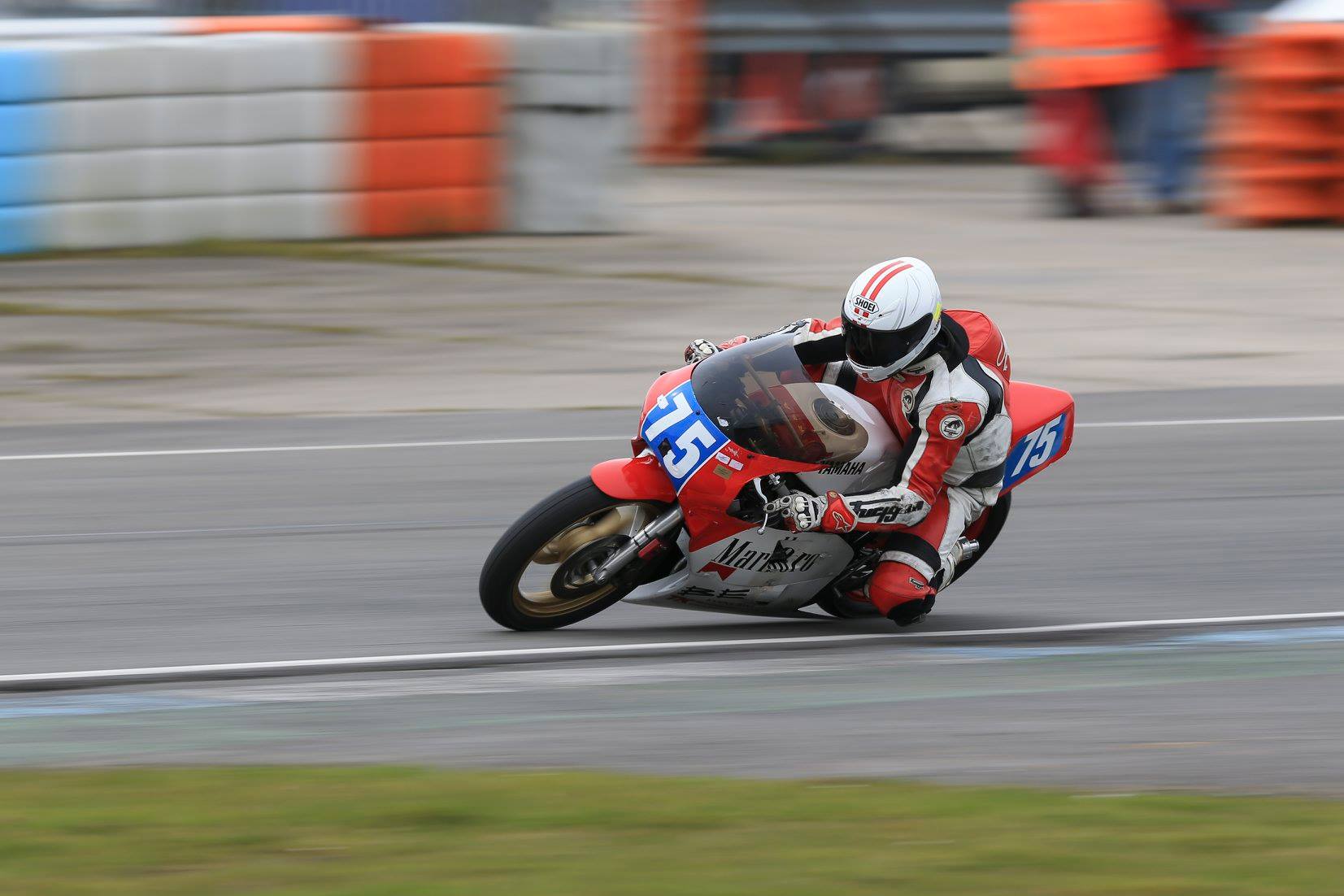 With the 350 GP Championship attracting some top riders, the Melton team revelled in the chance to pit themselves against a high-quality field.
Race one produced a fabulous display of high-speed racing, with six riders all lapping within a few tenths-of-a-second of each other, with Ant finishing fourth.
Next up came the ACU National Championship race which has been opened up to early superbikes this year, bringing out a huge grid of top talent looking for the £500 first prize. But with new tyres fitted and very little time to scrub them in, the Leicestershire rider crashed out on lap one, fortunately damaging only the bike. A great team effort had the bike repaired in time for races two and three in the club championship.
Ant Hart started well in the second race, but the bike cut out on lap one before restarting again, putting him last. After a couple of steady laps to build confidence in the bike, he pulled through the field to seal another fourth-place finish; a very good result considering all of the morning's trials.
The weather had taken a turn for the worse by race three – the day's final race – and it started in heavy rain. But with a very careful and confident ride, the Melton racer managed to finish in second place, leaving him second in the club championship standings for a positive start to the season.
The next round is at Snetterton in May.