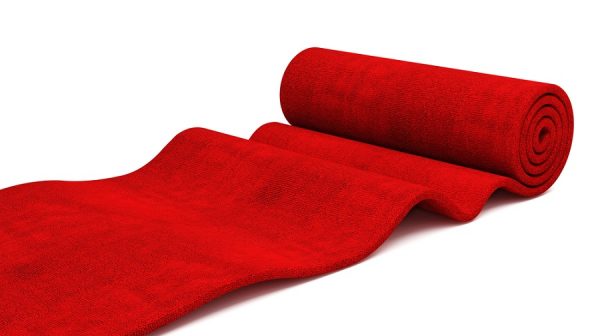 Red Carpet VIP Hire
£9.90 exc. VAT Per Meter per week
Description
Red Carpet Hire – the perfect way to add a touch of glamour and elegance to any event. Made from genuine red carpet with an ivory felt backing, our carpet is 1 meter wide with bound edges to prevent fraying and comes in either 5 meter or 10 meter lengths.
Our Red Carpet Hire is perfect for weddings, award nights, and other special events. It's the perfect way to make guests feel like VIPs and create a memorable experience.
The high-quality materials used in our red carpet ensure that it is durable and long-lasting, even with heavy foot traffic. The bound edges ensure the carpet looks pristine throughout your event, adding to the overall aesthetic appeal.
Whether you are planning a wedding, hosting an award ceremony, or organising a red-carpet event, our Red Carpet Hire is a perfect choice.
These carpets are easy to roll up so can be used several nights in a row if needed. They look great with our various VIP posts and ropes that we stock.
Please note the price is £9.35 plus vat per metre of carpet and currently comes in lengths of 5 metres or 10 metres.
Please enquire if you'd like a different length.
Product Code
$BE-RCAR1
Need any help? Call 01664 812627