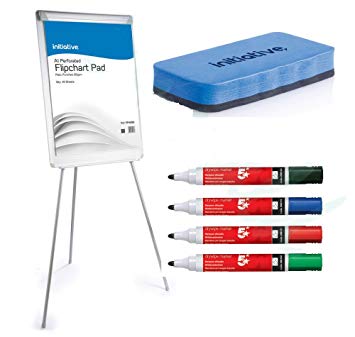 A1 Flip Chart Easel Whiteboard
£37.30 exc. VAT per week
Description
The flip chart easel is sturdy and comes with height adjustable legs and a full length pen tray. The white board section of the easel is 65 cm wide and 92 cm deep and the overall height goes from 102 cm to 177 cm. 
The flip chart legs are fully retractable for easy storage and transport. 
Comes supplied with 4 suitable pens for use on the white board and an A1 paper flip chart pad.
Product Code
$BE-Easel-01
Need any help? Call 01664 812627