During these unusual times of COVID-19 stretch barriers are proving very successful in managing social distancing in public areas.
Stretch Barriers provide a quick and easy way to manage people where minimal crowd control is required. Stretch barriers have proved very successful with NHS trusts recently in managing patients whilst maintaining social distancing.
BE Event Furniture is offering long term hire discounts to help businesses during these times of social distancing.
Stretch Barriers
Carbon steel posts and base cover with a heavy weight cast iron base. Each post has a matt silver finish, stands 915 mm high, has a pole diameter of 51 mm and has a base diameter of 360 mm and has a four way stretch barrier inside.
Stretch barriers are up to 200 cm long and the base has a cut out section so they can be stacked tight for storage.
Please do contact us if you cant find the right crowd control system for your particular situation. Our sister company provides social distancing stretch barriers for sale.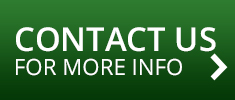 Related Articles