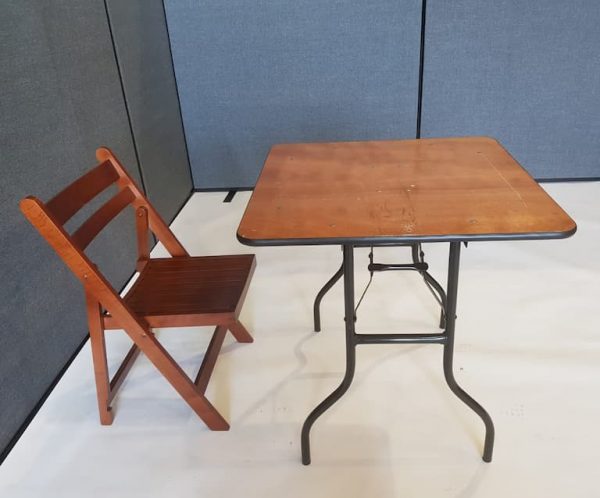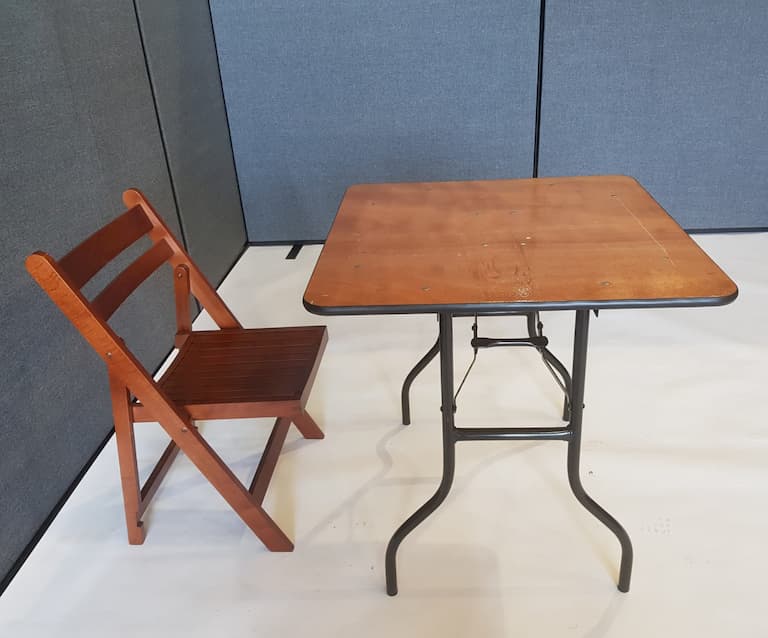 2'6" Wood Square Table and Folding Wooden Chair Set
£5.80 exc. VAT per week
Out of stock
Description
A 2'6" Square Varnished Table and a Folding Wooden Chair combination set to seat one person 
Often used for canteen social distancing or home working
These can be set out at 2 metres distance between each table giving each person plenty of personal space.
The table legs fold and the chairs stack for space saving / deep cleaning the area.
Chair Dimensions:
Height – 80 cm
Width – 47 cm
Seat Height – 42 cm
Weight – 4.6 KG
Table Dimensions:
Width – 2'6″ X 2'62
Height – 77 cm
We are doing significant discounts for these at present for long term hire.
Please ring us to discuss any length of hire over a month or send across a quote request with your required dates on and we will send you a quote by return.
These are also available to BUY instead of hire.
Product Code
BE-SD-17
Need any help? Call 01664 812627